The Israeli military downed a drone it said belonged to the Hezbollah terrorist group that was about to violate Israeli airspace.
The drone (an unmanned aerial vehicle) was shot down at about 1:30 p.m. on Tuesday, Sept. 19, by a single Patriot missile, stated the Israeli Defense Forces (IDF) in a release.
The drone, Iranian-made and operated by Hezbollah, flew a reconnaissance mission from Damascus Military Airport to the Golan Heights along the Israel-Syria border, according to IDF intelligence.
"When it [the drone] was observed crossing the Bravo Line into the demilitarized zone between Israel and Syria, the IDF decided to intercept it," IDF stated.
The military also scrambled fighter jets to the area, but didn't need to use them, The Times of Israel reported.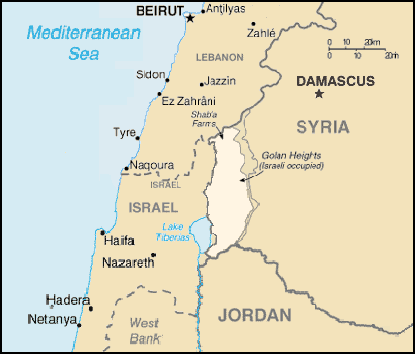 "Our message is that the IDF will not allow any violation of Israeli sovereignty," says IDF Spokesperson Lt. Col. Jonathan Conricus, "and we will not allow Iranian forces, Hezbollah, Islamic Jihad, or Shiite militias of any kind to approach Israel's borders. We will defend our borders, and if any such attempts to violate our sovereignty will be made, we will respond swiftly."
The IDF's identification of the drone as Iranian-made resonates with President Donald Trump's criticism of Iran as a sponsor of terrorism during his Tuesday address of the United Nations General Assembly in New York City.
"It is far past time for the nations of the world to confront another reckless regime. One that speaks openly of mass murder, vowing death to America, destruction to Israel, and ruin for many leaders and nations in this room," Trump said. "The Iranian government masks a corrupt dictatorship behind the false guise of a democracy. It has turned a wealthy country with a rich history and culture into an economically depleted rogue state whose chief exports are violence, bloodshed, and chaos. The longest suffering victims of Iran's leaders are in fact its own people. Rather than use its resources to improve Iranian lives, its oil profits go to fund Hezbollah and other terrorists that kill innocent muslims and attack their peaceful Arab and Israeli neighbors."
Israel has used the American-made Patriot missiles to down drones before—three drones in 2014—two launched from Gaza and one from Syria—and one Syrian drone over Golan Heights as recently as April.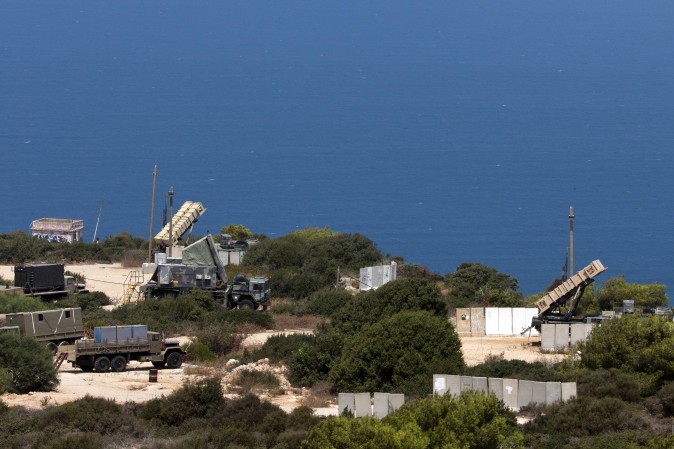 In 2016, Israel shot two Patriot missiles at a drone entering its airspace, but both missiles failed. A fighter jet attack failed too. The drone penetrated about 2.5 miles into Israeli airspace before turning around and leaving. Haaretz later reported the drone was Russian and breached Israeli airspace by mistake.
The Patriot missile system has been developed as an anti-air defense, although it's primary function today is to intercept ballistic missiles.