Terror group ISIS have claimed responsibility for the London Bridge attack on Nov. 29 in which a knife-wielding man stabbed two people to death and left several more injured.
Convicted terrorist, Usman Khan, 28, was confronted and tackled by heroic bystanders before being shot dead by police following his rampage in the capital city.
On Nov. 30, ISIS released a statement about the attack via its Amaq news agency, which is often the first point of publication for claims of responsibility by the terror organization.
They claimed Khan, who was released from prison in December 2018, was one of the terror group's members. However, they did not provide any further evidence to confirm this.
"The person who carried out the London attack … was a fighter from the Islamic State, and did so in response to calls to target citizens of coalition countries," they said.
On the day of his attack, Khan was wearing an electronic monitoring tag due to a 2012 conviction for his part in an Al-Qaeda-inspired plot to blow up the London Stock Exchange and build a terrorist training camp on family land in Pakistan-controlled Kashmir.
He had initially been sentenced to indeterminate detention with a maximum prison term of eight years but was released early after his sentence in 2013 was updated to a fixed-term of 16 years, of which half should be served in prison.
Khan had been attending a conference on prisoner rehabilitation hosted by the Cambridge University scheme, Learning Together, at Fishmongers' Hall near London Bridge shortly before beginning his attack at around 2 p.m. on Nov. 29.
Wearing a fake suicide vest and wielding knives, Khan stabbed and killed 25-year-old Jack Merritt from Cottenham, Cambridgeshire, and a woman, who has since been identified as 23-year-old Cambridge University graduate Saskia Jones.
Both were also involved with the Learning Together scheme—a prison-based education program of Cambridge that brings graduate students and prisoners together to study criminology in an effort to reduce stigma and marginalization experienced by many inmates.
Merritt was a coordinator and Jones was a volunteer for the program which began five years ago, police said.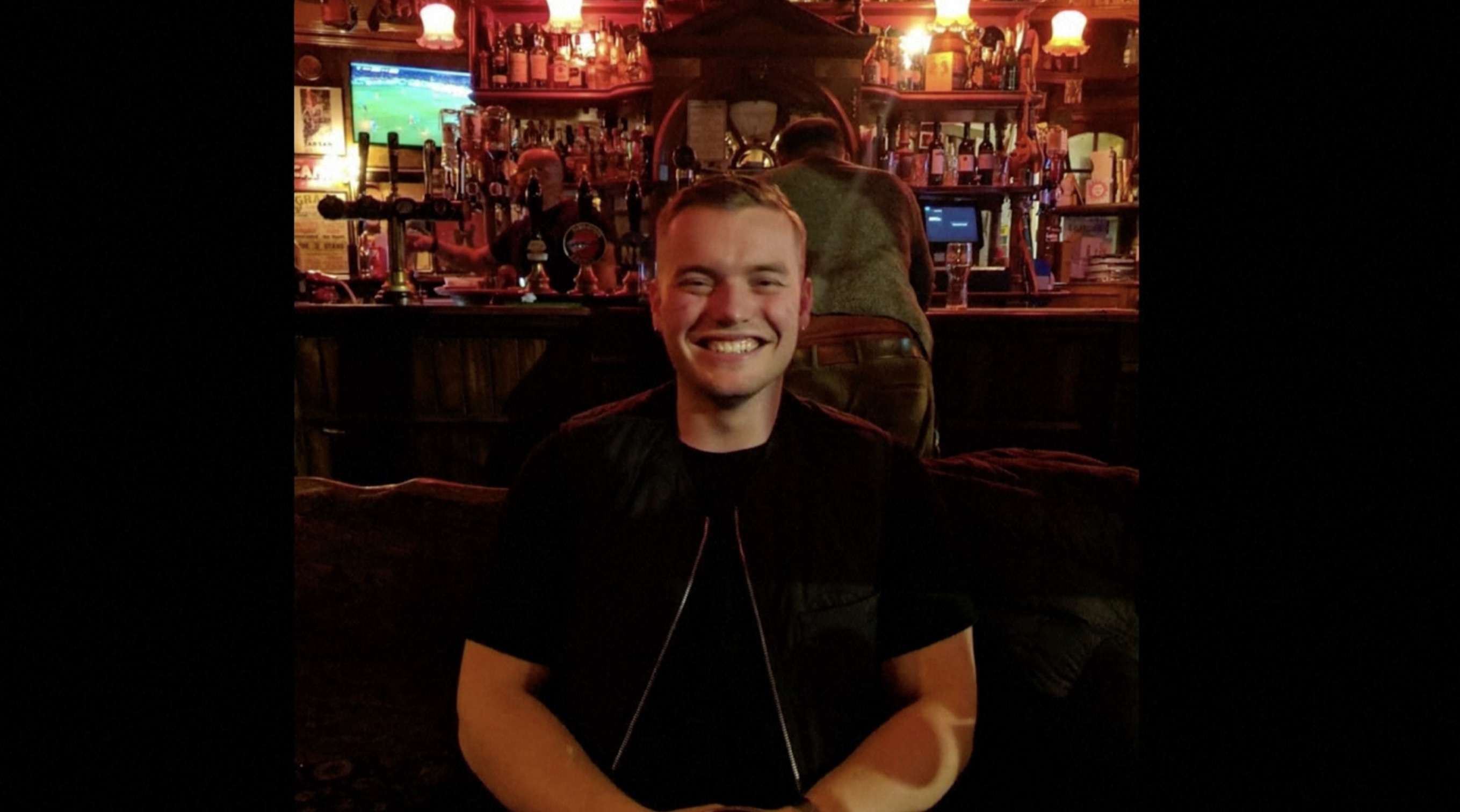 In a statement, Merritt's family described him as a "talented boy" who "died doing what he loved."
"Jack lived his principles; he believed in redemption and rehabilitation, not revenge, and he always took the side of the underdog. Jack was an intelligent, thoughtful, and empathetic person.
"We know Jack would not want this terrible, isolated incident to be used as a pretext by the government for introducing even more draconian sentences on prisoners, or for detaining people in prison for longer than necessary," the statement read.
Meanwhile, Jones's family described her as "a funny, kind, positive influence at the center of many people's lives."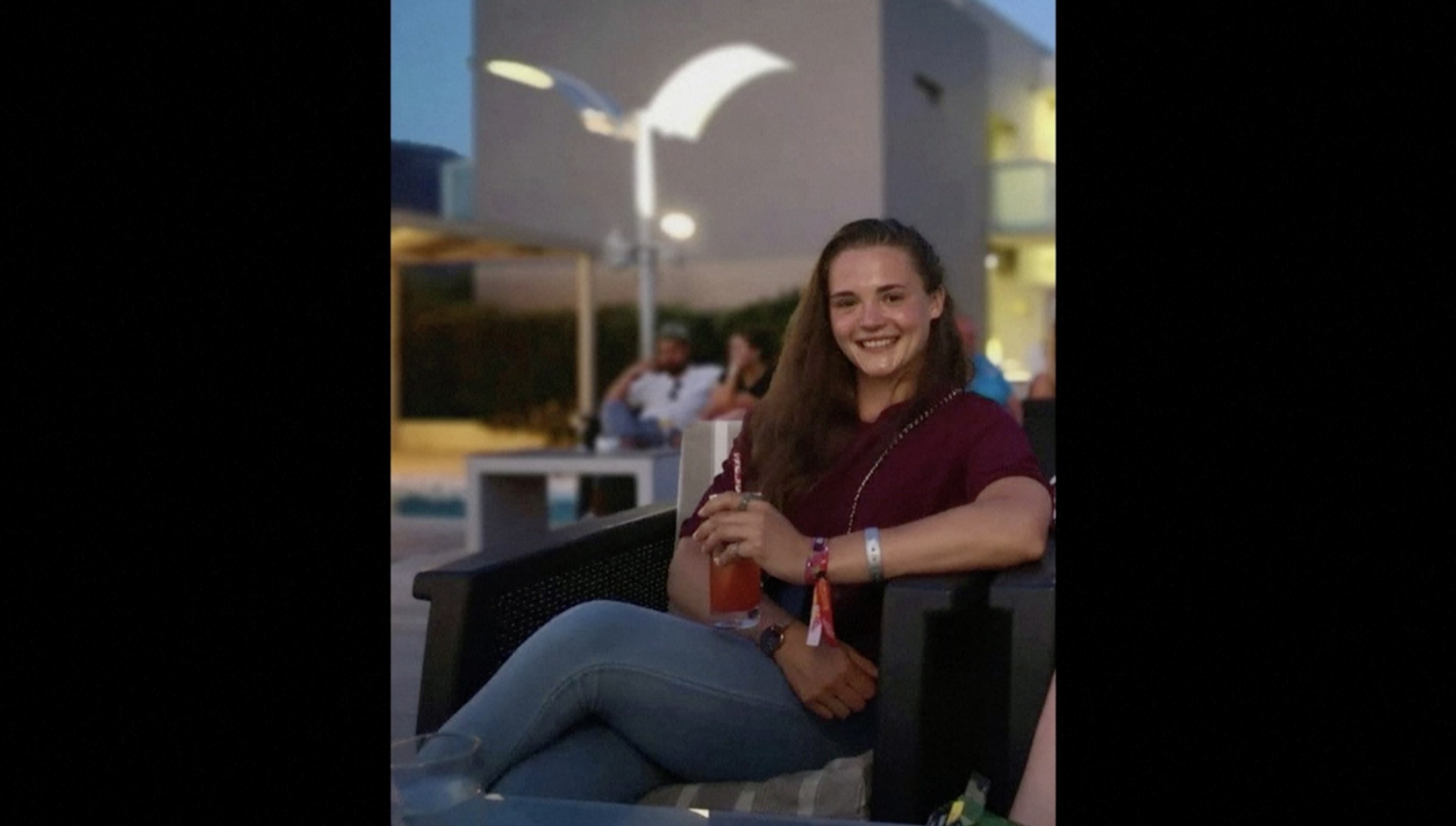 "She had a wonderful sense of mischievous fun and was generous to the point of always wanting to see the best in all people. She was intent on living life to the full and had a wonderful thirst for knowledge, enabling her to be the best she could be," they said in a statement.
"This is an extremely painful time for the family. Saskia will leave a huge void in our lives and we would request that our privacy is fully respected."
The comments come after a 2008 BBC interview of Khan emerged in which he denied being a terrorist while anti-terror police raided his home.
"I ain't no terrorist. I've been born and bred in England, in Stoke-On-Trent, in Cobridge, and all the community knows me and they will know, if you ask them, they will know like these labels what they're putting on us, like terrorist, this, that, they will know I ain't no terrorist," he said at the time.
On Nov. 30, London's Metropolitan Police assistant commissioner Neil Basu said there was no evidence to suggest that anyone other than Khan had been responsible for Friday's attack but that police are still investigating.
According to the Independent, the Ministry of Justice is reportedly reviewing licence conditions of every convicted terrorist released from prison following the attack, which is said to be around 70 people.
With reporting from The Associated Press.