News Analysis
Pyongyang is ready to talk, according to Russia's Foreign Minister, but North Korea's priorities and Russia's motivations are questionable.
"We know that North Korea wants above all to talk to the United States about guarantees for its security. We are ready to support that, we are ready to take part in facilitating such negotiations," Russian Foreign Minister Sergei Lavrov said at an international conference in Vienna on Dec. 7, according to Russian news agencies.
"Our American colleagues, [including] Rex Tillerson, have heard this."
While the State Department has not issued a formal reply to any proposed talks, an official in the department told The Epoch Times the United States was hoping to see "a peaceful, diplomatic solution to the North Korean nuclear and missile threat."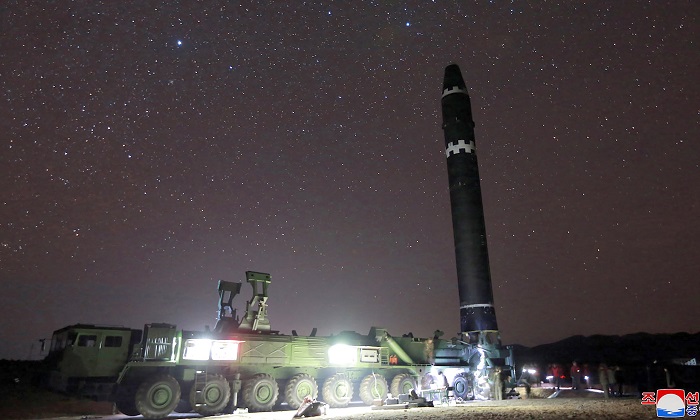 The official said the United States was open to "serious and meaningful" negotiations to denuclearize the Korean Peninsula.
"But the onus is on North Korea to take meaningful actions toward denuclearization and refrain from provocations," they said.
Pressure Campaign
North Korea's recent intercontinental ballistic missile test decreased the chances of any possible diplomatic solution, which makes the timing and substance of the overture through Russia suspect.
Since North Korea shows no signs of pausing its ballistic missile and nuclear weapons programs, the United States is focused on increasing the costs on Pyongyang for continuing those efforts, said the official.
Most recently, that included re-designating North Korea as a state sponsor of terrorism and leveling additional sanctions against North Korean and Chinese entities.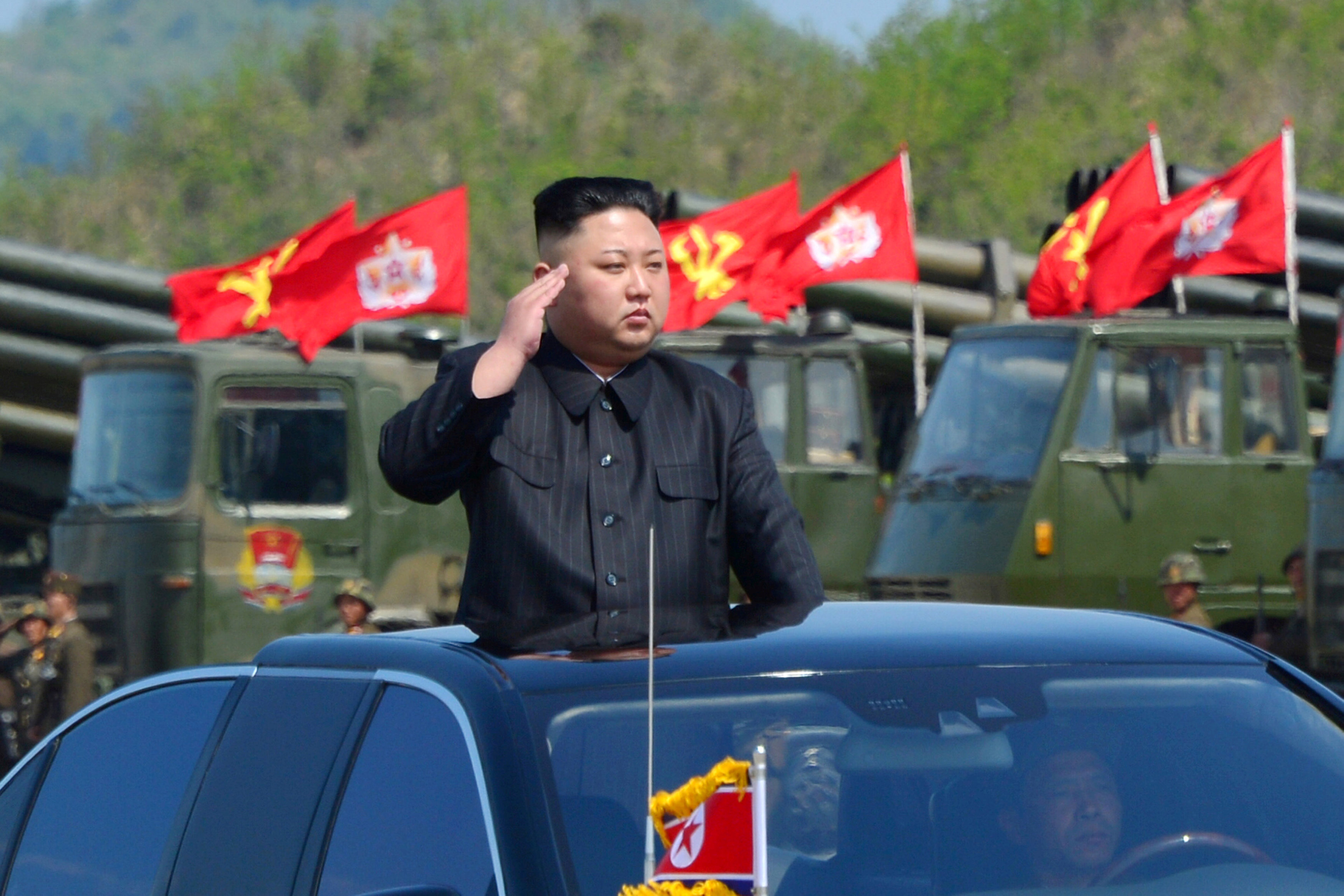 The state official reiterated that the United States has no interest in regime change or destabilizing the Korean Peninsula, nor is it seeking an excuse to move U.S. troops into North Korea, contrary to frequent claims made by state-run North Korean and Russian news outlets.
But any effort to resolve the crisis short of military intervention will likely hinge on Russia and China implementing sharper sanctions against North Korea. China and Russia prevented the United Nations Security Council from passing stronger sanctions in line with what the United States wanted.
And since then, Russia's actions have undermined the sanctions that were passed.
China Versus Russia
Even before the U.N. Security Council sanctions were passed in September, following North Korea's underground nuclear test, China's relationship with North Korea had started to deteriorate.
In May, North Korea's state-run KCNA news agency issued a commentary threatening China for criticizing the Kim regime and its nuclear program.
"China had better ponder over the grave consequences to be entailed by its reckless act of chopping down the pillar of the [North Korea]-China relations," it said.
"The DPRK will never beg for the maintenance of friendship with China, risking its nuclear program, which is as precious as its own life, no matter how valuable the friendship is," the commentary said.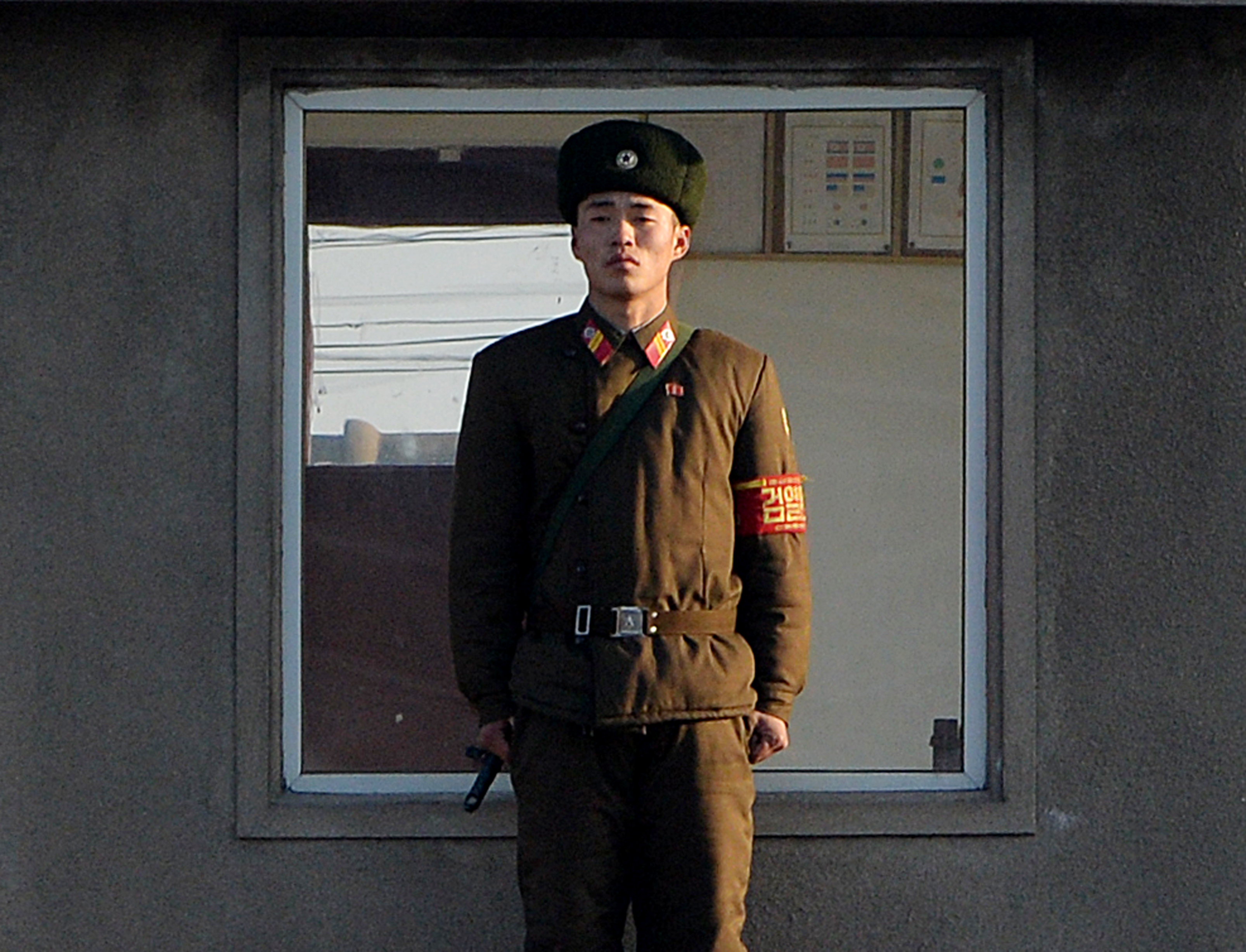 Russia, meanwhile, has used the crisis to tighten its relationship with North Korea.
While Russia has denounced North Korea's nuclear missile program, it is accused of increasing its trade with North Korea, even as China implemented the Security Council sanctions.
Russia has increased oil exports to North Korea through the short land border the two countries share, leading fuel prices in North Korea to fall since November. That has allowed the Kim regime to escape the impact of China's adherence to a cap on oil exports to North Korea.
The United States has been calling for a full embargo on oil exports to North Korea.
Russia and North Korea also recently signed an extradition treaty to cooperate on criminal matters and return fugitives to one another's territory, which gives the Kim regime much desired international recognition. It is unclear how the treaty will handle North Korea's repressive policies that make it a serious offense to leave the country without permission or say anything negative about regime leader Kim Jong Un.
Russian Interests
Russia has several motives for protecting the Kim regime. Doing so keeps a long-term ally on Russia's doorstep, draws U.S. attention away from Syria and other areas where Russian and American foreign policies clash, and boosts Russian sentiment at home by proving the former host of the Soviet empire still has international clout.
But what happens if the current crisis is not resolved diplomatically?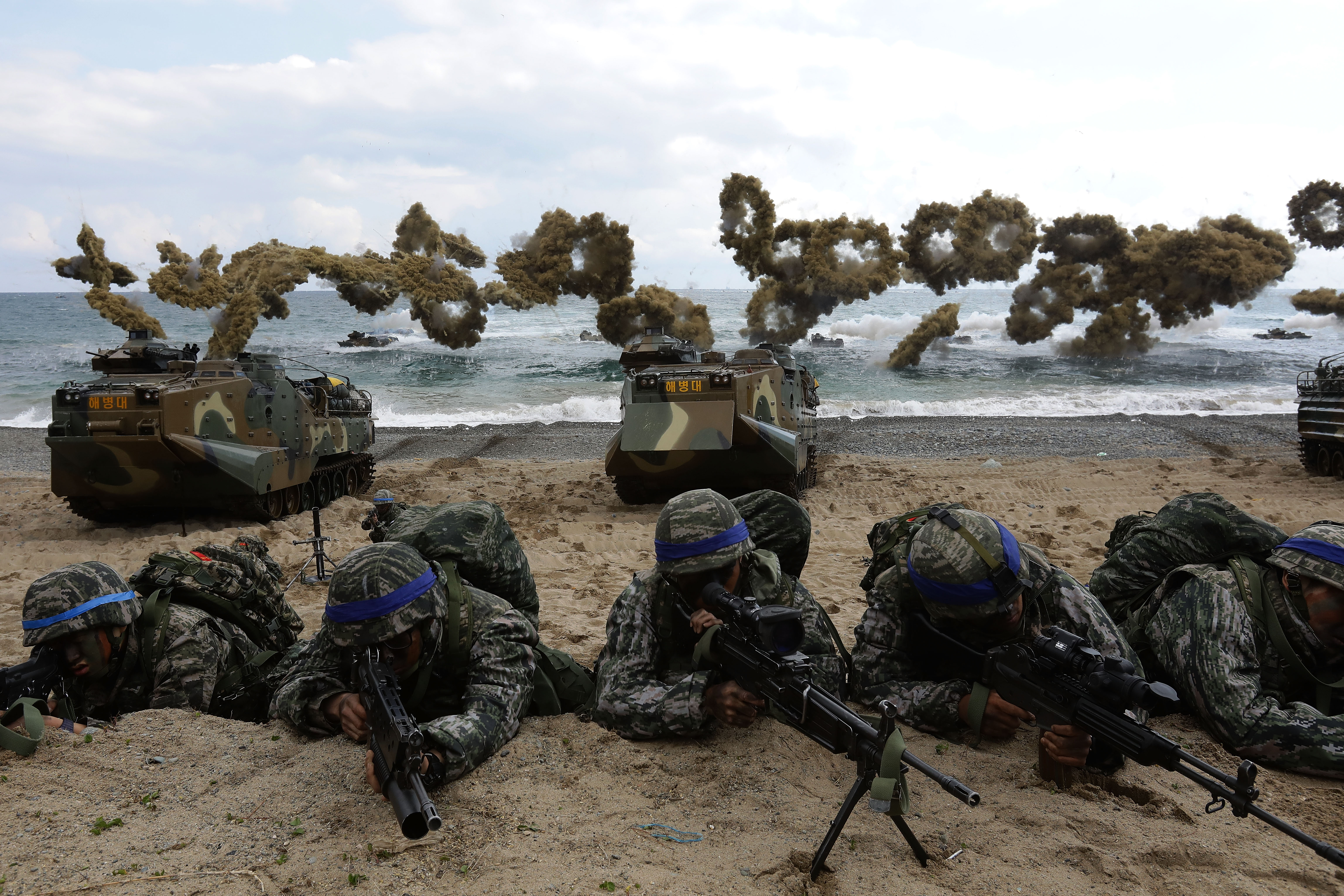 Russia's foreign minister has said Russia won't let anyone use force to "destroy North Korea."
"I think it is playing with fire, it is a big mistake. We will do everything to prevent this from happening, and promote solving the issue exclusively by peaceful political and diplomatic means," Lavrov told reporters on Dec. 1.
But backing North Korea presents a major problem for Russia. By dulling sanctions so much that they don't threaten the Kim regime's basic survival—which many see as a prerequisite to convincing Kim to abandon nuclear weapons—Russia has forced the United States to escalate pressure through military means.
And if war does break out, the Kim regime will inevitably fall and Russia will have to face the prospect of a unified, U.S.-aligned Korean Peninsula on its back door.
Russia may have another option, however, one that gives it everything it wants—and more.
Crimea Trade-off
If Russia can preserve the Kim regime through participating in deeper sanctions so that Kim is forced to abandon its nuclear program, Russia wins.
But it also loses. Russia has gained international influence with its repressive allies by proving it stands by its friends. Walking away from North Korea could damage that reputation.
But if Russia could use that trade-off to lessen or end U.S. and EU sanctions against it, that damage may be worth it.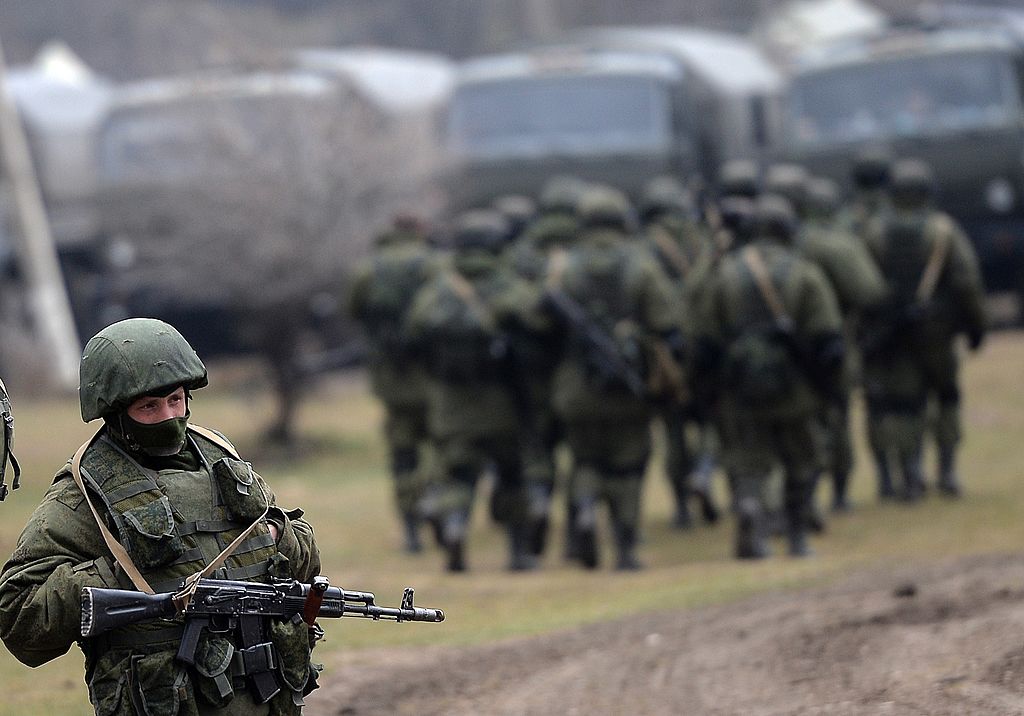 Those sanctions were leveled against Russia for its annexation of Crimea in 2014 and its ongoing support of anti-government forces in Eastern Ukraine.
At the moment, it seems unlikely the United States would ever make that kind of trade-off.
Tillerson made Russia's actions in Ukraine a focus in his remarks to the Organization for Security and Cooperation in the Europe Plenary Session in Vienna on Dec. 7.
"We will never accept Russia's occupation and attempted annexation of Crimea. Crimea-related sanctions will remain in place until Russia returns full control of the peninsula to Ukraine," he said.
"Russia is arming, leading, training, and fighting alongside anti-government forces."
But if Russia agreed to stop backing rebels in Eastern Ukraine, and the United States withdrew sanctions related to the annexation of Crimea, effectively accepting the status quo, a bigger deal that includes North Korea is not impossible.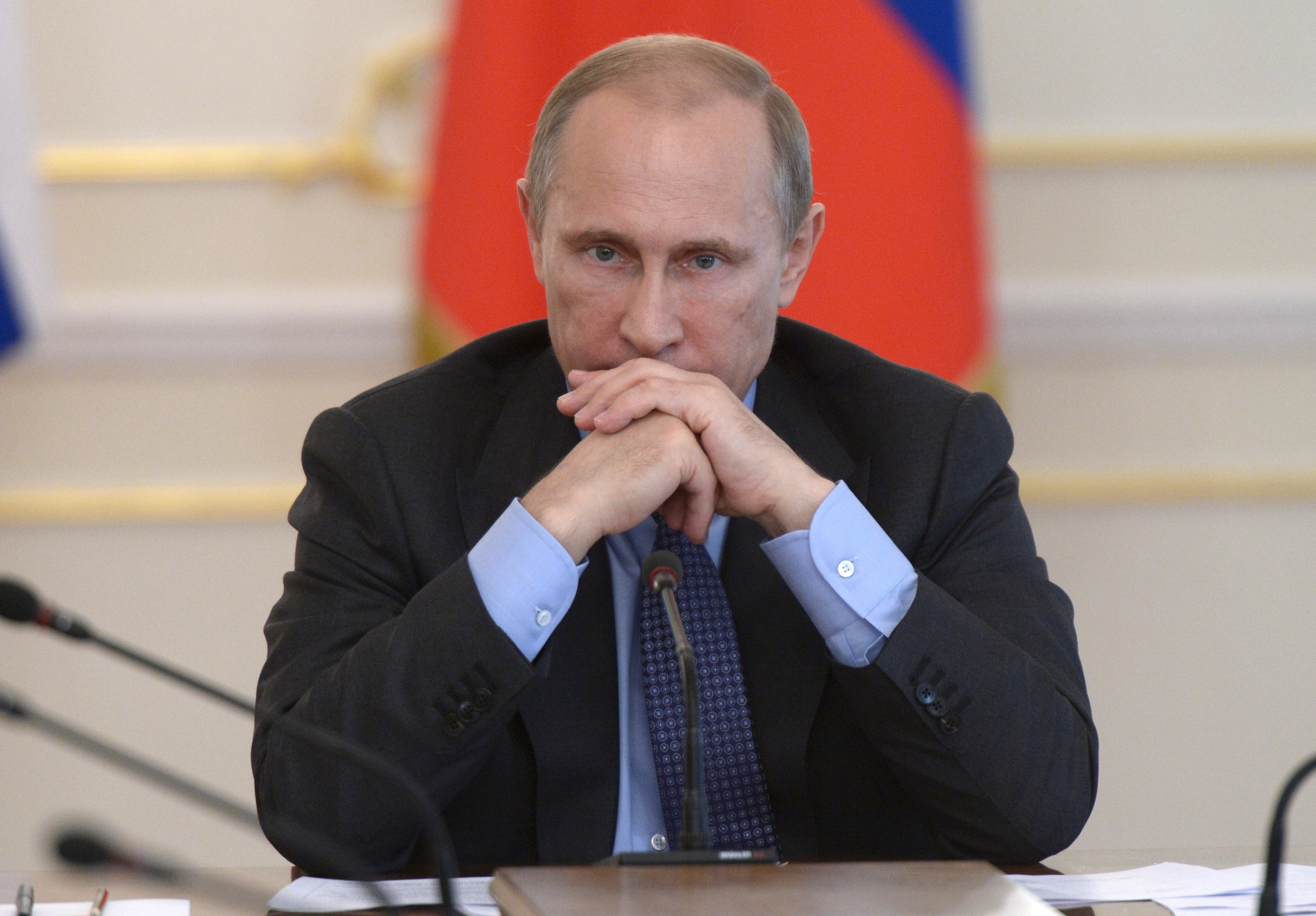 To date, there is no hint that any such deal is in the works, but it would make sense for Russia. Putin has done much to increase Russia's stature on the Korean peninsula, proving that Russia can stymy U.S. and international efforts there, even with China cooperating with the United States.
If Russia can now use that stature to end economic sanctions that have hit the Russian economy hard, it would be a huge win for Putin.
Not only would he have gained Crimea and resolved the gravest security threat on the planet, he would have ended sanctions that have crippled the Russian economy.
If you enjoyed reading this article, support our independent journalism by sharing it online. Thank you!