Commentary
Is Russia worthy of being called a "great power," let alone a superpower? Not to kick someone when they're down, but it's difficult to argue that Vladimir Putin represents anything other than a middling regional state, albeit the largest country in the world and one with nuclear weapons.
In the first place, until the Russo-Ukraine War, consider how irrelevant and inconsequential Russia was. For the most part, regarding international relations, Russia scarcely mattered. Moscow has nary a footprint in the Middle East (mainly Syria) and is nonexistent in Asia and other parts of the world. Russia has lost influence in India, Venezuela, Africa, and even North Korea.
Russia is barely a developed country. The most generous economic data gave the country a GDP of around $4.4 trillion in 2020, putting it behind Canada and South Korea, and barely ahead of Brazil and Mexico. Its biggest industries are extractive, mainly oil, natural gas, and mining. Aside from such commodities, as well as armaments, Russia exports very little. As someone once said, no one is lining up to buy its cars.
Moreover, to live outside of either Moscow or St. Petersburg is to flirt with living in the third world. Most of the country's wealth is concentrated in and around these two cities. Even in these places, wages are low, living can be hard, and corruption is rife.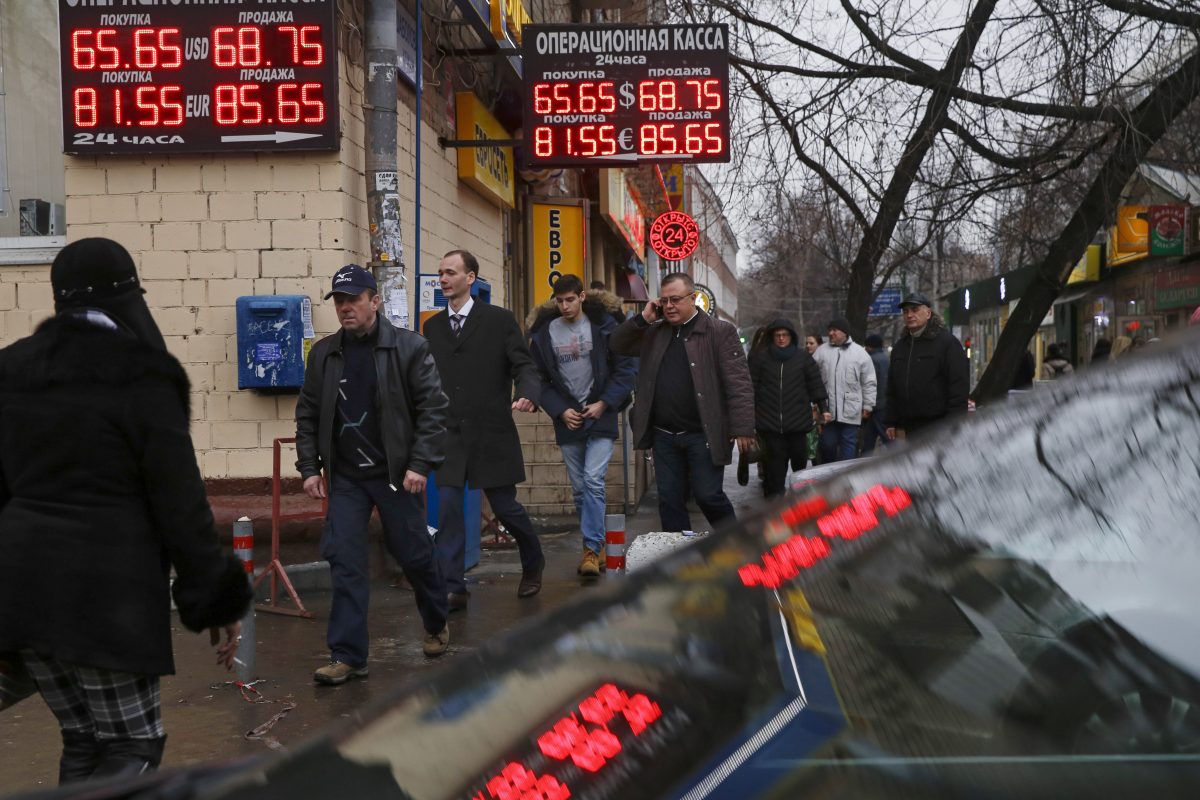 As the Russo-Ukraine War has demonstrated, Putin's military is a shadow of its former Soviet self. Figures derived from the Stockholm International Peace Research Institute's (SIPRI) database on military expenditures show that Russia's defense budget is smaller than India's and only slightly larger than the United Kingdom's or France's. The United States spends over 10 times as much on its military, and NATO–Europe combined around three times as much. And this was before countries like Germany declared their intentions to dramatically increase defense procurement due to the Russo-Ukraine War.
More importantly, the Russian military gets very little bang for its buck. Large swaths of the defense budget have been simply skimmed off by corrupt officials, leaving the armed forces poorly trained, poorly led, and poorly equipped. The ground forces are mostly filled out with short-term conscripts who spend most of their national service doing training and who are also subjected to horrible physical hazing.
Moreover, most of Russia's military systems date back to the Soviet era. The air force still flies MiGs and Sukhoi fighters that were developed initially in the 1970s. The Russian navy has not commissioned any ship larger than a frigate in more than two decades.
Russia has some modern equipment, such as its S-400 air-defense missile, but other weapons like the T-14 Armata tank and the Su-57, Russia's putative fifth-generation fighter jet, appear too expensive for Russia to buy.
Despite these facts, the West overestimated Russia's military capabilities over the past decade. A report by the prestigious International Institute for Strategic Studies (IISS), published in late 2020, stated that "Russia's political leaders now have at their disposal well-equipped conventional armed forces built around professional rather than conscript personnel" and that Russia's army is "better equipped, with elements … constituting a force held at higher readiness than before." Hence, "Russia's military modernization efforts are providing Moscow with a credible military tool for pursuing national policy goals."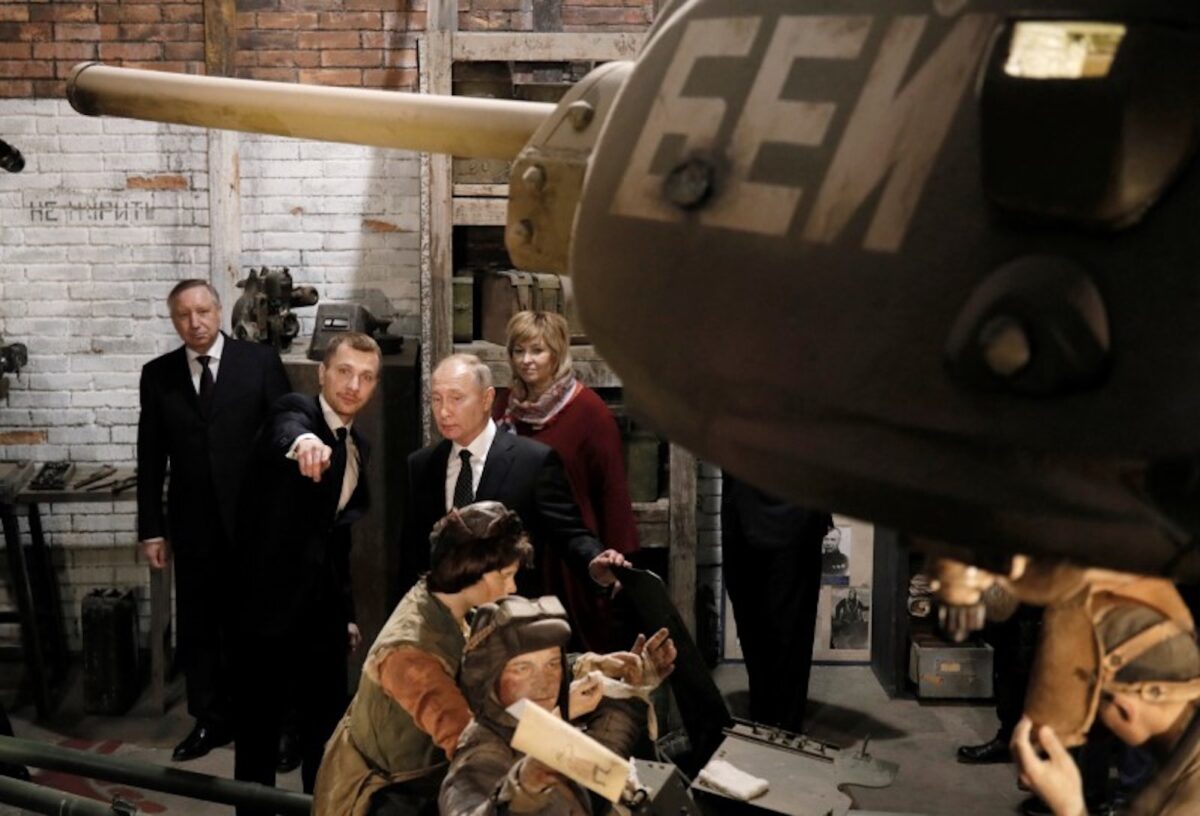 Yikes, how embarrassing. The invasion of Ukraine poked many holes in this argument. Russian conscripts used in Ukraine had only a few months of training, and many had no idea they were being sent into combat. Morale is understandably low.
The war also revealed how bad the Russian army was at logistics, as lightly provisioned forces used in the initial attacks quickly ran out of food and fuel. Again, corruption made things worse; for example, it was shown that Russian officers had bought cheap Chinese tires for army vehicles, which were quickly shredded.
Finally, the war showed how bad the Russian air force (VVS) was. Despite being one of the largest in the world, the VVS has been unable to gain air superiority over Ukraine or offer much air support to Russian ground troops. Russian fighter jets lack much in the way of precision-guided weapons, and overall, it's argued that the VVS lacks the skills, training, and experience to operate in contested airspace.
Of course, Russia still has two things in its favor. The first is mass: Putin has a lot of manpower he can potentially draw on (and, indeed, he has eliminated the topmost age of 40 for enlisting in the military), and he can draw stored weapons (like tanks and armored vehicles) out of mothballs. But older recruits could simply be cannon fodder on the battlefield, while old equipment could take months to make battleworthy.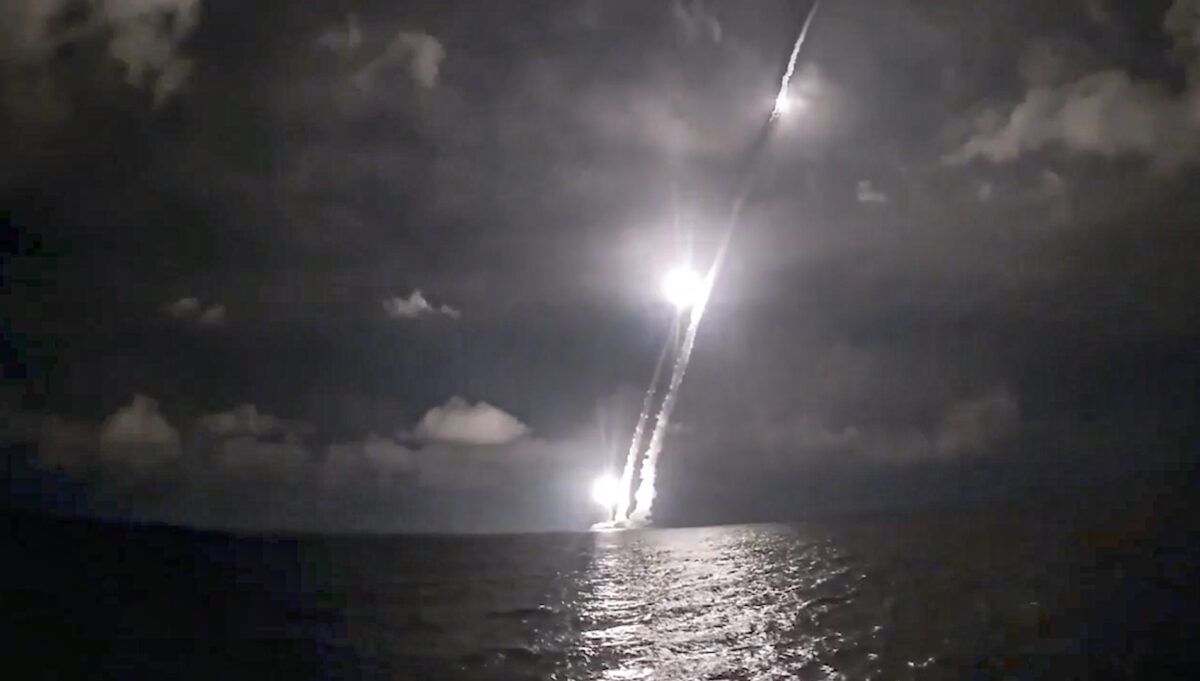 The other advantage Putin has is his nuclear weapons. Russia today is more a nuclear rather than a conventional military force. Over the past 20 years or so, the bulk of Russian military R&D and new procurement has gone mainly into developing new nuclear weapons, particularly intercontinental ballistic missiles (ICBMs) and ballistic-missile-carrying submarines.
Nuclear weapons, however, operate mainly as a deterrent. They are unlikely to be used in a conventional land war.
Overall, however, Putin—despite his recent boasting that the conflict has only just begun—has few arrows left in his quiver. He may hold onto eastern Ukraine (for example, the Donbass region), but at great cost, and he may find it harder to advance. Stalemate only exacerbates his weaknesses.
Former President Barack Obama once said that Russia was basically a regional power, capable of threatening only its neighbors along its borders. Of course, this argument has proven to be no great comfort to Ukraine and will certainly unsettle countries like Estonia or Finland (soon to be a member of NATO). That said, Russia's aggression against Ukraine has turned out to be a major strategic blunder, uniting the West and provoking a massive NATO rearmament effort.
Overall, Russia's strategic clout will continue to decline as its economic and military power and global footprint continue to shrivel.
Views expressed in this article are the opinions of the author and do not necessarily reflect the views of The Epoch Times.