The City of Irvine has become embroiled in political controversy just days before the general election after the California city's mayor rescinded her endorsement of a local councilman following allegations of misspending of public funds.
Irvine Mayor Christina Shea pulled her endorsement of incumbent City Councilman Mike Carroll over allegations he misused more than $70,000 in public funds and city resources to send out campaign literature—but Carroll denies the accusations and says he has been cleared of wrongdoing.
"I am officially pulling my endorsement of Councilmember Mike Carroll for City Council 2020. He has violated city protocols and practices by running up a $70,000 mailroom expenditure without proper authorization, which he will need to personally repay," Shea told The Epoch Times on Oct. 28.
"Additionally, Mike Carroll is participating in an independent expenditure campaign suggesting he is working with Farrah Khan For Mayor. She has denied any relationship with his campaign during this election. I do as well. Irvine deserves better."
Shea has accused Carroll, a lawyer and endorsed Republican, of misusing public funds and resources to distribute campaign mailers, based on a complaint filed by Councilwoman Melissa Fox in late August.
Carroll told The Epoch Times on Oct. 29 that the allegations against him are a smear tactic, a "complete political hatchet job." He said he paid for the mailing costs from his $80,000 communications budget after laying off a city staffer and deciding not to rehire two other employees during the COVID-19 shutdown.
City rules stipulate he would have had to seek approval of the council, via an official vote, in order to properly reallocate those funds intended for salaries.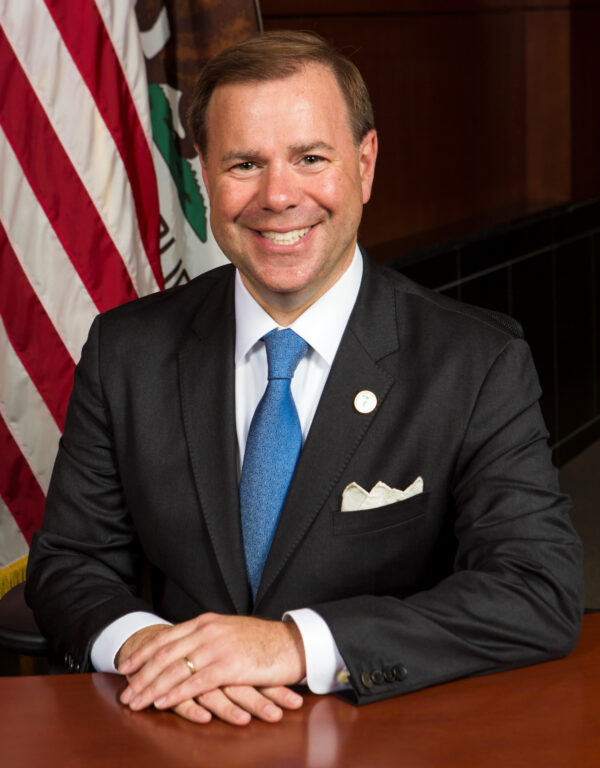 Carroll's First Campaign
This election is Carroll's first run for City Council. A former planning commissioner, Carroll was appointed to fill a vacant seat on the council in 2019 when Don Wagner was elected to the Orange County Board of Supervisors.
At the time, Councilwoman Farrah Khan, a Democrat, drew the ire of some liberals for voting with conservatives to appoint Carroll, a Republican. A recent campaign flier in which Khan and Carroll are shown together has sparked the matter further by indicating the two are working as a team.
Cory Allen, a campaign spokesman for Farrah Khan, told The Epoch Times in an email that Khan has already denied "the ridiculous claims" she is running with Mike Carroll.
"The implication that Councilwoman Khan is breaking the law to win this race is offensive. As you know, California law prevents candidates from participating and coordinating with an independent expenditure," Allen said.
The recent mailer featuring Carroll and Khan "which intentionally misspells the Councilwoman's last name, is paid for by an independent expenditure," Allen added.
Mark Newgent, who is running for one of two at-large seats on the Irvine City Council, released a video in September in which he panned Carroll over the mailings.
"It's not rocket science to know it's wrong to use city money for a personal campaign," Newgent told The Epoch Times.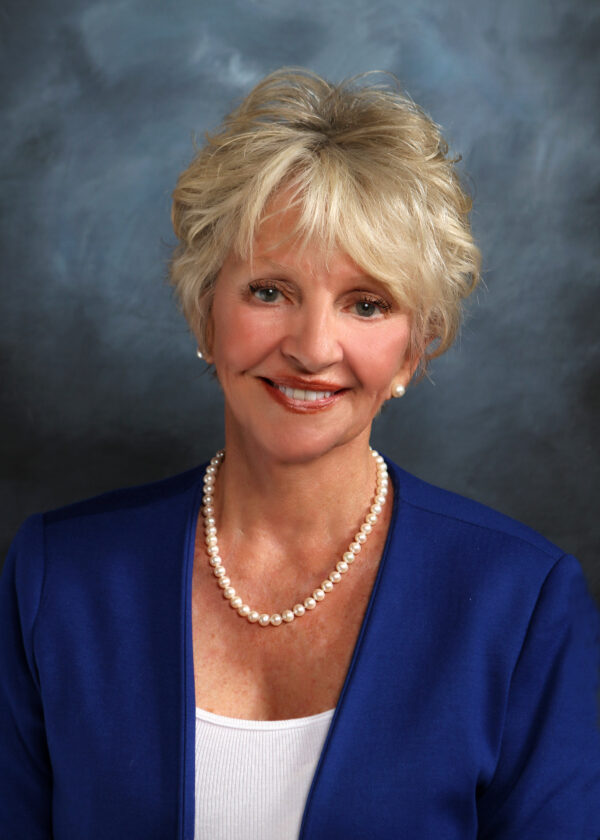 The Initial Complaint
Councilwoman Fox, a Democrat who is currently running for state Assembly, first reported in August that Carroll had allegedly misused his city mail account. She sent a letter on Aug. 30 to City Manager John Russo, Orange County District Attorney Todd Spitzer, state Attorney General Xavier Becerra, and the Fair Political Practices Commission (FPPC).
In the complaint, Councilwoman Fox claimed reports from city staff showed Carroll authorized spending $40,000 during this fiscal year (2020–2021) on the city mailers, and another $32,000 last year.
The mailers weren't direct advertisements for his campaign, but they prominently displayed his name and promoted a town hall series about Irvine's response to the COVID-19 pandemic and the election.
"It is my concern that these mass communications to Irvine residents were so frequent and widespread that they went beyond permissible communication and crossed into campaigning with public dollars," Fox wrote.
"I was further advised by City employees that Councilmember Carroll had circumvented management and personally directed mailroom employees to follow his instructions regarding these mass mailings."
Only about $13,000 is budgeted annually for postage and printing combined, she stated in her complaint.
Fox couldn't be reached for comment by The Epoch Times. But according to a Sept. 23 report by the Voice of OC, "Fox said she would not pursue the matter any further after the FPPC denied her complaint."
The City of Irvine didn't respond to inquiries about whether or not the city has investigated the allegations made against Carroll, and hasn't released related public records.
Shea contends that Carroll didn't inform the City Council about the mailers, and that all councilmembers were aware that the mail budget is $8,000 a year for the entire council.
"Councilmembers are not really allowed, without authorization from the city manager, to helter-skelter go into different departments and direct staff. We're not allowed to do that," Shea said.
Said Carroll, "It wasn't like I went down there and operated the mail machine. … The city manager's office was fully in cooperation."
Carroll Refutes the Accusations
Carroll refuted Shea's claims, arguing "there is no limit" on mail. He also stated that the FPPC had declined to investigate him.
"The complaint that was filed with the FPPC was immediately dismissed … because there was not merit to it," Carroll said.
A Sept. 14 letter provided by Carroll to The Epoch Times supports his claim.
"After review of the complaint and evidence provided, the Enforcement Division will not pursue an enforcement action in this matter," the letter stated. It was signed by Galena West, chief of the FPPC Enforcement Division.
Carroll said more than 50 groups and individuals, including the Republican Party of Orange County (OCGOP), continue to endorse him. OCGOP Chairman Fred Whitaker hadn't responded to inquiries prior to publication about the status of Carroll's GOP endorsement.
Carroll told The Epoch Times that Mayor Shea jeopardized his election when she pulled her endorsement.
"Sadly, Christina Shea dis-endorsed me five days before the election, over a political smear job by our opponents that the FPPC rejected on September 14, and a 'dumb trick' independent expenditure mailer from a 'Majestic Realty' out of City of Industry," Carroll said via email.
"Our opponents clearly set a trap and she appears to have walked right into it.  She's now put our team in peril."
He added: "I have no idea who put that mailer out. … I didn't do it."
Carroll also addressed rumors regarding his alleged alliance with Khan. The rumors began circulating last year, when Carroll was photographed meeting at a Starbucks with Khan and Patrick Strader, a lobbyist for the FivePoint development firm.
Carroll said there was "nothing untoward" about the meeting, which was held outside in broad daylight. He said Strader, a board member of the Irvine Community Land Trust, met with Carroll to introduce him to Khan, who is also a board member.
"If there was some backroom deal, I imagine that would have occurred and been discovered in a backroom, not at Starbucks," Carroll said.
Despite the controversy, Carroll suggested Shea may be feeling the strain of a hard-fought election campaign.
"I am still supporting Christina Shea and her reelection for mayor," he said.
Candidate Newgent also released a video where he discusses all "the players" involved in the meeting at Starbucks. He said his videos are fact-based, and not just opinion.
"Politics in Irvine is a snake den," he said.