The City of Tampa and the adjacent Pasco County ordered mandatory evacuations of their coastal areas on Friday, Sept. 8, ahead of Hurricane Irma, which is expected to hit Florida on Saturday.
Latest forecasts show the storm moving north up the state's western coast, putting the Tampa area at greater risk.
Tampa has ordered the evacuation of Zone A, the region closest to the bay, effective Friday, 2 p.m. There are some 3 million residents in the Tampa-St. Petersburg-Clearwater metro area.
"The track has moved a little bit to the west, therefore we will be impacted on the west coast more than we had anticipated so we need to take the appropriate precautions," Mayor Bob Buckhorn said at a Friday press conference.
The city referred people to the Hillsborough County interactive map to find out in which zone they reside.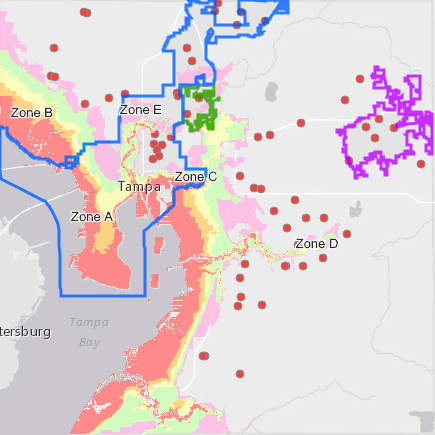 Pasco County already issued voluntary orders on Thursday and added mandatory ones on Friday.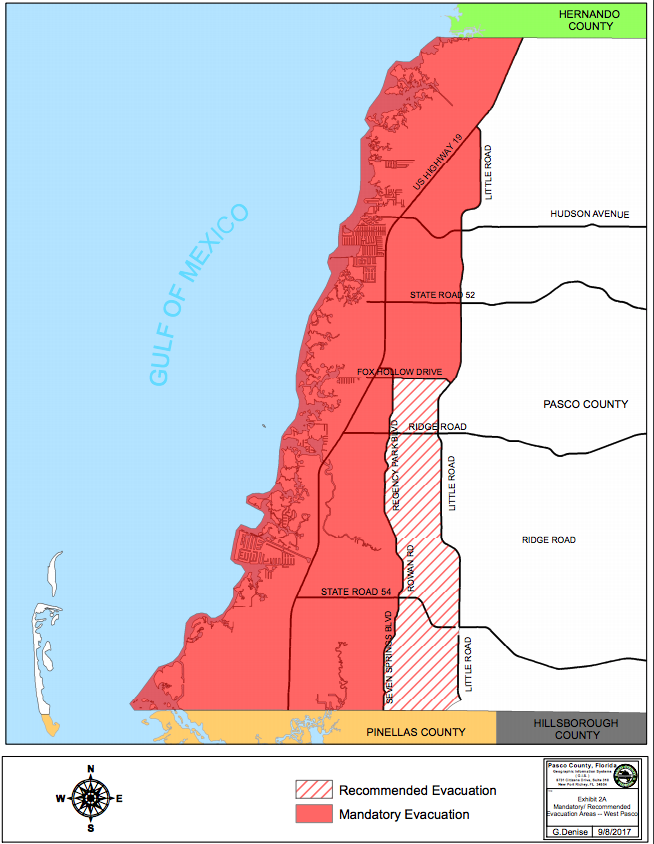 "For those that are in mandatory evacuation areas, please, we're not dragging people out [of] their houses—this is where your responsibility comes in," said Pasco Sheriff Chris Nocco at a Friday morning press conference.
While earlier forecasts predicted Irma will move north along the eastern coast of Florida, forecasts from Friday, 2 p.m. ET show the storm traveling closer to the western coast of the peninsula, according to weather models by the University of Wisconsin.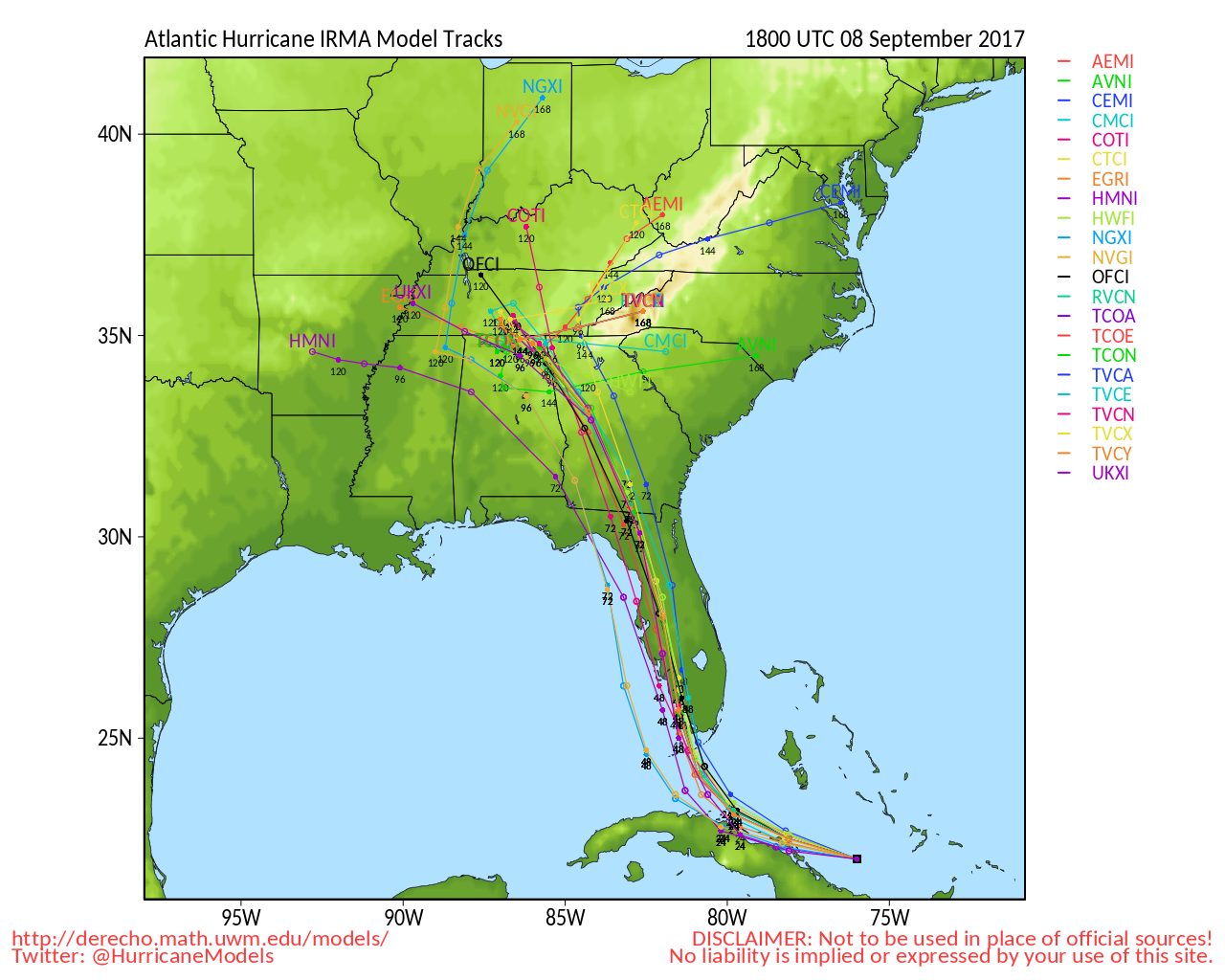 Still, Irma is so large it likely to engulf the majority of the state, regardless of where it makes landfall.
Over 650,000 residents were ordered to evacuate in Miami-Dade County, the most populous in Florida. According to the Miami Herald, the total number of residents ordered to evacuate hits the record for the largest-ever attempted by the county.
A mandatory evacuation was also ordered for residents in at-risk areas of Broward County, the second-most populous.