A 21-year-old Iowa man was arrested after killing his relative's dogs.
Douglas Usgaard, of Decorah, was taken into custody over the weekend after killing 14-year-old Labradoodle, Trina, and 13-year-old Shih Tzu-Bichon mix, Maz, reported KIMT-3.
Usgaard is accused of using an ax to kill the two elderly dogs.
The dogs belonged to an unnamed family member, where he was staying.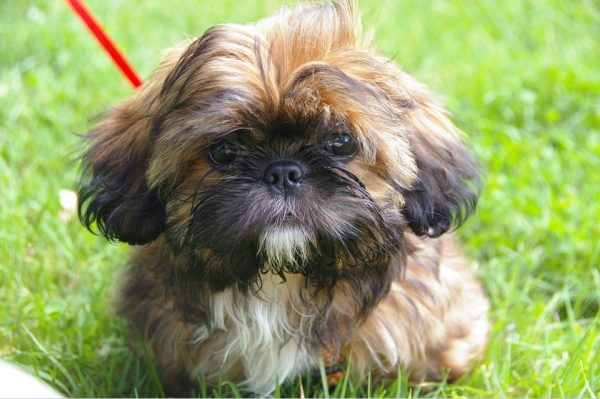 The suspect is now held in the Winneshiek County Jail, according to the report. He is being held without bail due to the attacks on the dogs and because he violated the terms of his probation, the Daily Mail reported.
KCRG reported that he is facing two counts of animal torture.
He pleaded not guilty and is awaiting trial on an unrelated theft charge, according to The Associated Press.
In the theft charge, he is accused of stealing two iPhones from Luther College's football stadium in July, KCRG reported.

Usgaard was arrested in 2015 for driving under the influence of drugs and marijuana. Police performed a routine traffic stop at 1:30 a.m. when they took him into custody, the Mail reported.
It's not clear if Usgaard has an attorney or what he does for work.
Facts About Crime in the United States
The rate of violent crimes fell by 49 percent between 1993 and 2017, according to the FBI's UCR, which only reflects crimes reported to the police.
The violent crime rate dropped by 74 percent between 1993 and 2017, according to the BJS's NCVS, which takes into account both crimes that have been reported to the police and those that have not.
The FBI recently released preliminary data for 2018. According to the Preliminary Semiannual Uniform Crime Report, January to June 2018, violent crime rates in the United States dropped by 4.3 percent compared to the same six-month period in 2017.
While the overall rate of violent crime has seen a steady downward drop since its peak in the 1990s, there have been several upticks that bucked the trend. Between 2014 and 2016, the murder rate increased by more than 20 percent, to 5.4 per 100,000 residents, from 4.4, according to an Epoch Times analysis of FBI data. The last two-year period that the rate soared so quickly was between 1966 and 1968.
File photo of a Labradoodle credit: Oracle7 at English Wikipedia via Creative Commons Attribution-Share Alike 3.0 Unported license