Health officials in Iowa confirmed several cases of a disease that can be transmitted from dogs to humans.
The Iowa Department of Agriculture & Land Stewardship, in a statement on May 10, said there were several cases of Canine Brucellosis in the state.
The case originated "from a small dog commercial breeding facility" in Marion County, the agency said.
"We are in the process of notifying the individuals who have custody of the exposed dogs. Both the animals and the facilities are quarantined while the dogs undergo clinical testing," the health agency wrote.
It added: "Brucellosis a zoonotic bacterial disease, meaning an infected animal can transmit it to humans and other animals through contaminated reproductive fluids. The threat to most pet owners is considered very low."
At risk are dog breeders, veterinary staff, and people who come into contact with blood, tissues, and fluids during the birthing process.
"If pet owners have recently acquired a new, small breed dog from Marion [County], they should contact their veterinarian," the agency warned.
People should always wash their hands after handling animals, including household pets, the health agency also noted.

Those with concerns should speak to the Iowa Department of Public Health or a physician, it said.
AHeinz57 Pet Rescue & Transport, Inc., which is based in De Soto, Iowa, said it has quarantined about 32 dogs from a breeder in relation to the disease.

"We have not received any results yet," the organization wrote on Facebook. "Therefore, we have closed our shelter building for the next 30 days."
It added: "This is just one more reason to ADOPT and not SHOP! Please pray for our sweet babies that were finally getting the chance to have a happy life."
Canine Brucellosis
According to VCA Hospitals, "Canine brucellosis is a contagious bacterial infection caused by the bacterium, Brucella canis (B. canis). This bacterial infection is highly contagious between dogs. Infected dogs usually develop an infection of the reproductive system, or a sexually transmitted disease."
The disease can infect goats, sheep, elk, pigs, deer, cattle, and other animals, it said.
"People who come in contact with breeding dogs, [or] newborn puppies … should use caution and practice good sanitation. Whenever possible, wear disposable gloves before handling newborn puppies or cleaning an area where a dog has whelped. After removal of the disposable gloves, wash your hands thoroughly with soap and water and rinse well," the website says.
'Zombie' Deer Disease
The warning comes several months after researchers from the University of Minnesota told lawmakers that a deadly illness that affects deer could spread to humans.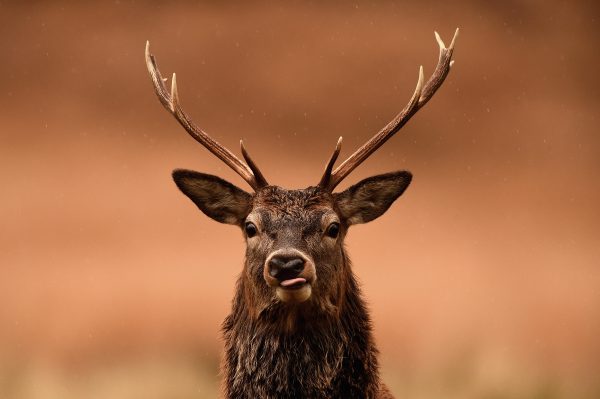 Chronic wasting disease (CWD), sometimes known as "zombie deer disease" because of how it makes the ruminant animals look in its final stages.
The U.S. Geological Survey describes the disease as a "fatal, neurological illness occurring in North American cervids (members of the deer family), including white-tailed deer, mule deer, elk, and moose."
It can cause disorientation, abnormal behavior, and ultimately death. "Infected animals can live for at least 16 months before dying, and their blood, tissues, and fecal material can remain a source of new infections for years after death," said the University of Minnesota on its website.