In the northern Chinese city of Harbin, where a second wave of the CCP virus outbreak has occurred, one family described how six members became infected after attending a big family dinner in early April.
In March, city authorities had lifted lockdown measures and allowed social gatherings. At the time, Harbin, as was the case with the majority of Chinese cities, declared itself to be free of any new virus cases.
But when cluster outbreaks began to surface, authorities announced a lockdown once more.
Residents told The Epoch Times that the city had forced many into quarantine at home, without permission to go outside. However, they haven't been in contact with diagnosed patients nor exhibited symptoms.
A Family Dinner 
One Harbin native with six infected relatives spoke to the Chinese-language Epoch Times about how the virus spread in the family. The Epoch Times has chosen to use pseudonyms to protect their identities.
Lin Jun is originally from Harbin but has been working and living in the south of China. His family still lives in Harbin, in Heilongjiang Province, but his mother Wang Hong was staying with him from January to April 9.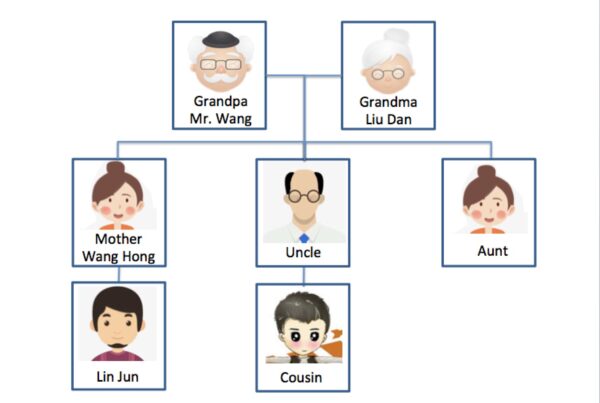 That day, "my grandma was discharged from the hospital [for non-virus-related disease], so my mom went back to take care of her at home," Lin said.
In China, families traditionally have a big dinner gathering when a member returns after a long trip. So on the evening of April 9, Lin's grandparents organized a big party at home with 11 family members.
Because the government didn't announce new infections in Harbin until April 10, Lin's family was not aware of any risks of exposure to the virus. They thought it was safe to gather again.
On April 11, the Harbin government announced one new infection in the city, a patient at the same hospital as Lin's grandma.
Because all 11 family members were close contacts, they all had to take the virus diagnostic test. They were sent to the hospital in three groups.
"The son of my uncle entered the hospital after [testing positive in] the first nucleic acid test. My uncle and my grandpa were diagnosed positive during the second test," Lin said. "My aunt was the last one who entered the hospital. She didn't take the nucleic acid test due to a lack of diagnostic kits at the hospital. But the CT scan results, and her symptoms showed that she was infected." Lin's aunt had ground-glass opacity in her lungs, indicating inflammation—a common symptom of COVID-19.
Lin's mother and grandmother also tested positive and were sent to the hospital. Both are in critical condition in the intensive care unit (ICU).
Lin's family members don't match the descriptions of the infection cases announced by the Harbin government, and their cases were likely not counted in the official toll.
Forced Quarantine
On April 17, the Heilongjiang provincial government punished 18 Harbin officials for mishandling the outbreak. Since then, the city government has launched tight measures to prevent the virus from spreading.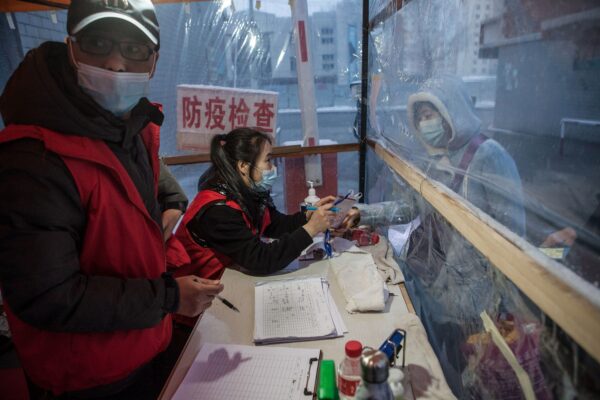 However, locals complained that the forced quarantine rules are inhumane.
Mr. Xiao's wife is on the kitchen staff at the Harbin Daoli District People's Hospital. About seven days ago, Mr. Xiao was isolated at a quarantine center for 24 hours as a precaution. He was later released from quarantine after testing negative.
Meanwhile, his wife has been quarantined at the hospital and is not allowed to return home.
But because his wife works at the hospital, he was also quarantined. "They locked my home from the outside … I am locked inside the house," Xiao told the Chinese-language Epoch Times on April 23.
Xiao complained that Harbin was beginning to feel like how Wuhan, the city where the virus first emerged, was in February.
"Senior authority officials pressure junior officials [to tighten virus prevention], then junior officials pressure normal people … It's created panic," Xiao said. "Normal people don't have the right to talk, nor to choose [where to be quarantined]."
Mr. Ning is a buyer for the Daoli District hospital's kitchen. He usually goes to a local wholesale market in the early morning to buy the vegetables, then drops them off at the hospital before 7 a.m. The workers in the kitchen start work at the hospital at 8 a.m. Thus, Ning said he does not have any contact with people working inside the facility.
But authorities have forcibly locked him in his home.
"They locked my door from the outside four days ago. I didn't even come into contact with anybody from the hospital," Ning said.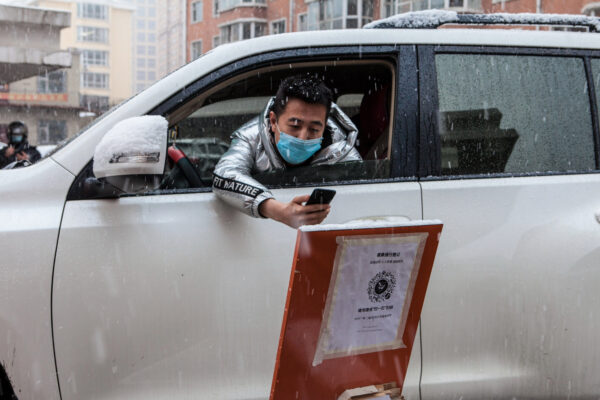 Mrs. Su told The Epoch Times that her husband visited the hospital to get treatment for a blood condition on April 16 but was quarantined in the hospital. Even though Mrs. Su didn't go to the hospital, she was forcibly locked down at home by city authorities on April 19.
Meanwhile, a Harbin resident asked for help on Chinese social media, complaining that he wasn't allowed to go back to his own home.
He said in a video that he left his apartment to go shopping. When he returned to his residential compound, the guard asked for him to present a special pass that indicates he can go inside.
This netizen is not alone. Social media videos showed other Harbin residents waiting at checkpoints to return home as well.