PARIS—European regulators have ordered inspections on some older Airbus A380 superjumbo airplanes after some cracks were detected in wings on the world's largest passenger aircraft.
The European Aviation Safety Agency (EASA) directive, which formalizes an instruction from the manufacturer itself, covers part of the outer wing on the 25 oldest aircraft, which first went into service in 2007 with Singapore Airlines.
Airbus said the safety of the aircraft was not affected.

"We confirm that small cracks have been found on the outer rear wing spars of early production A380 aircraft. We have identified the issue and designed an inspection and repair scheme." an Airbus spokesman said.
The repairs, which must be carried out within 15 years of the initial wing box assembly, can be carried out during scheduled heavy maintenance visits, he added.
EASA in its directive said the condition, if not detected and corrected, could reduce the structural integrity of the wing.
In 2012, Airbus was forced to carry out A380 inspections and devise a costly repair program after cracks were found on part of the wings, the world's largest for a passenger plane.

World's 'Longest Range' Narrow-Body Plane
Airbus has broken records by launching the longest-range narrow-body jetliner at the Paris Airshow, but planemakers are having to rethink their mantra on comfort as they squeeze ever more miles out of jets designed for shorter trips.
Airbus and Boeing have been promoting new carbon-fiber long-haul aircraft such as the 787 Dreamliner and A350, which offer roomier cabins and help passengers avoid jet lag by providing a cabin pressure closer to that felt on the ground.
But they have also been adding more range and capacity to older and narrower models such as the A320neo family and the 737 MAX as airlines demand more flexibility with the advantages of highly efficient single-aisle planes, supporting low fares.

Airbus pushed that further on June 17, by adding a longer stride to the A321neo with its new A321XLR, whose range of 4,700 nautical miles leapfrogs the out-of-production Boeing 757 and nudges it into the long-jump category enjoyed by wide-body jets.
It also eats into a range category targeted by a possible new mid-market twin-aisle jet, the NMA, under review by Boeing.
But there is a debate over whether passengers will enjoy flying longer distances in medium-haul planes, or at what price.
Airline bosses on the long-haul low-cost panel at the Paris Air Forum on June 14 differed over whether extended-range narrow-body jets or wider twin-aisles were best suited for their growing industry.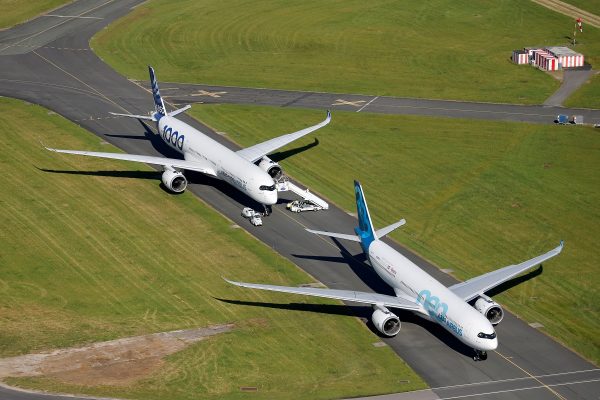 In particular, the rise of the single-aisle long-distance jet involves revisiting years of industry marketing about the benefit of escaping jet lag and fatigue on long trips.
Aircraft cabins are pumped to a higher pressure than the ultra-thin outside air at cruising altitude. But the pressure is still lower than at sea level due to structural limitations.
That's not a problem for shorter trips but travel experts say the higher altitude setting on older planes can contribute to jet lag on long flights, worsening the effect of time zones.
By Tim Hepher