A labor camp in China injected a 63-year-old Chinese woman with unknown medication for seven days. The woman, detained for her spiritual beliefs, suffered for four-and-a-half months before passing away on Nov. 18.
Kang Aifen had been suffering with hypertension long before police from the Qianjin police bureau in Jiamusi city, Heilongjiang Province, suddenly broke into her home on June 17. The police kidnapped Kang and raided the apartment without presenting any search or arrest warrants, according to Minghui.org, a U.S.-based website dedicated to recording the persecution of Falun Gong, in China.
Police sent Kang to the Qianjin Labor Camp later that evening, but the camp refused to accept her because her blood pressure had spiked to a near stroke level making it difficult for her to walk. The center feared that Kang would die soon, and it would be difficult to explain to her family.
Eventually, the center did detain Kang due to its responsibility under the Chinese regime's order to persecute people who practice Falun Gong, a spiritual belief outlawed in China.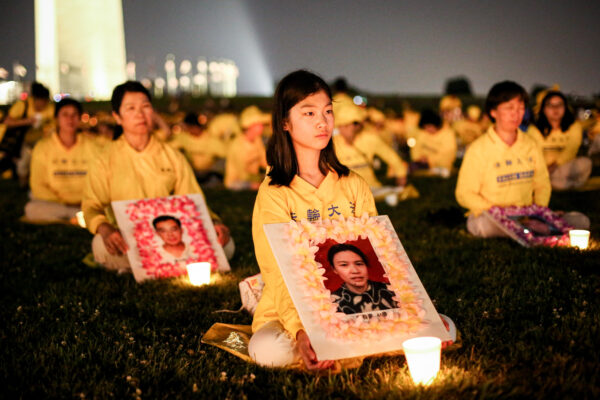 Falun Gong, also known as Falun Dafa, is an ancient Chinese spiritual practice consisting of five exercises and moral teachings that incorporate the principles of truthfulness, compassion, and tolerance in everyday life. It grew in popularity during the 1990s, with 70 million to 100 million adherents in China by the end of the decade, according to official estimates at the time.
Feeling threatened by its popularity, the Chinese regime changed its supportive attitude and launched a systematic elimination campaign in July 1999. Since then, millions have been detained inside prisons, labor camps, and other facilities, with hundreds of thousands tortured while incarcerated, according to the Falun Dafa Information Center.
Months of Suffering
Kang lost consciousness that evening of her arrival to the Qianjin camp.
Doctors at the camp said Kang was hungry and fed her unknown food through a nasal tube. After the feeding, Kang lost her eyesight and experienced discomfort in her heart. When she had regained consciousness, she urged doctors to stop the nasal feeding, but they ignored Kang's requests and continued feeding her for six more days.
The doctors then realized that Kang's condition was worsening, so they started intravenous therapy. Kang asked what the medicines were, but the doctors refused to answer. She also asked them to stop the therapy, but was denied.
During the treatment, Kang's health slowly deteriorated. On the seventh day of the therapy, Kang's arms were too swollen to receive the injection. Her whole body had become swollen, her eyesight didn't come back, and her blood pressure remained high. Subsequently, she had difficulty breathing and couldn't lie down—having to sleep while sitting up.
Kang asked the doctors to stop all treatment on her, because she believed the medicines were poison and that they were trying to kill her. Again, the doctors didn't listen and began forcing her to take pills. Kang hid the pills under her tongue and threw them out when the doctors weren't looking.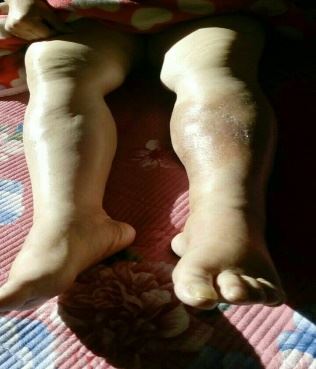 On Aug. 17, the doctors, believing Kang might die at any time, asked her family to pick her up. The police then put Kang under house surveillance and arranged for as many as 10 policemen to check her status every week. The pressure of the surveillance kept Kang from relaxing, even at home.
However, Kang's family took good care of her and her eyesight came back, but her overall health didn't improve. Kang worried that the intravenous therapy destroyed her immune system and damaged her organs. Her body stayed uncomfortably swollen, she couldn't eat, and she frequently threw up.
On Oct. 28, three policemen went to Kang's home and took her to the Xiangyang District Court without giving her a reason. Kang couldn't walk. Two of the policemen held her arms and pulled her all into the court.
As Kang expected, once inside the court the policemen and staff quarreled with each other. Then the policemen pulled Kang back to the car and took her home.
On Nov. 15, two staff members from the Xiangyang District Procuratorate went to Kang's home together with a policeman. They tried to coerce Kang into signing a document that would denounce her belief. They threatened to send her back to prison if she didn't sign. Kang refused.
On Nov. 17, Kang lost her eyesight again and passed away in the early morning of Nov. 18.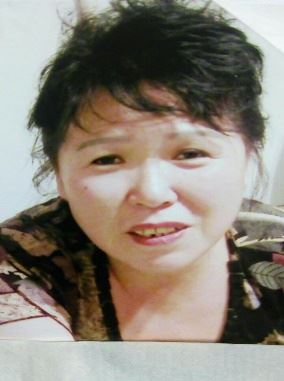 A Dramatic Life
Kang was diagnosed with severe poliomyelitis when she was a child. When she grew up, she contracted more diseases, such as uremia and tuberculosis.
"[Kang suffered] urinary incontinence … [when she was young]. She had visited different doctors and tried different medicines for years, none of which worked," a Minghui reporter in Jiamusi wrote on Dec. 5.
Kang had a bad temper because of the illnesses she suffered.
In April 1996, Kang was introduced to Falun Gong. She started to treat people with kindness by following the compassion principle and got rid of her bad temper. Soon after she gained a healthy body because of the daily exercises associated with the practice. Witnessing her improvements, Kang's parents and sisters started to practice Falun Gong together with her.
In July 1999, Kang was shocked to hear about the Chinese regime's elimination campaign against Falun Gong. She thought the regime must have misunderstood Falun Gong and that she should tell the leaders her experience. However, Kang was detained before she had the chance to talk to any Chinese leader.
"I [Kang] had been detained in Jiamusi City Detention Center for over 50 days [in early 2020], where the living condition was harsh," Minghui.org recorded Kang's words on Jan 7, 2002. "I heard the sounds of the guard beating my fellow practitioners continually. The cell is small but holds over 30 people. We had no space to lie down. … The only food was the steamed miller's bran which is a type of pig feed."
Kang's husband worried about her and paid the policemen over $1,100 to release her.
Soon after her release, Kang was detained again, and her husband paid $473 for her freedom. Unfortunately, the police took advantage of her husband's devotion and frequently harassed Kang's family, asking for money. They would threaten to detain Kang if the family didn't pay the amount they asked for.
Afraid of being detained, unwilling to denounce her belief, and wanting to protect her family from being harassed, Kang decided to live in a rented apartment and moved frequently. However, the police were able to track her husband, and detained her again and again in April and October, 2002, late 2012, and December 2014.