An Indonesian nurse died 17 days after being vaccinated with a first dose of the Chinese-made CoronaVac vaccine in East Java, Indonesian media reported.
Erny Kusuma Sukma Dewi, 33, tested positive for the CCP virus, also known as the novel coronavirus, and was treated at a hospital, but then died. Her colleagues and friends tested negative for the virus, while her husband tested positive without symptoms, according to Endah Woro Utami, president of Ngudi Waluyo Regional General Hospital in Blitar Regency, the hospital where Demi worked.
Her body "temperature is normal. [She has] no history of illness. [She is] young. She is healthy" before being vaccinated, Utami told Indonesian Kompas on Feb. 21.
The nurse cared for COVID-19 patients inside the hospital before becoming sick herself.
The Indonesian government has begun a nationwide program to vaccinate all health workers against COVID-19. As a medical professional, Dewi received a first shot of the CoronaVac vaccine on Jan. 28.
Before she was able to receive a second injection on Feb. 5, Dewi developed a fever, cough, and difficulty breathing. She visited a local hospital for treatment. On Feb. 6, her condition deteriorated and she was transferred to the hospital she worked at, receiving treatment in the intensive care unit until she died on Feb. 14, according to Utami.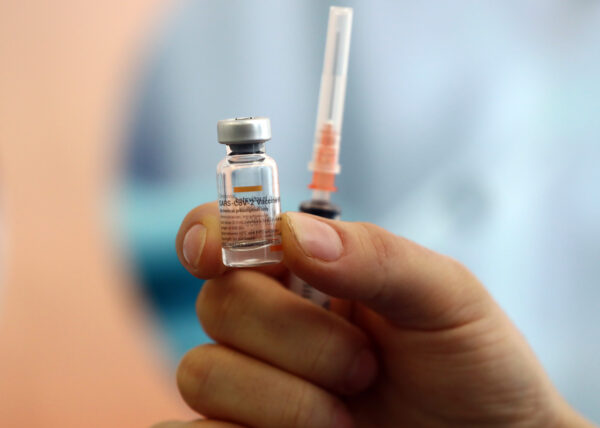 Utami said Dewi died of COVID-19 but didn't say when she was diagnosed.
The secretary of the Blitar branch of the National Union of Indonesian Nurses confirmed Utami's account when he spoke to CNN Indonesia on Feb. 22.
Neither Utami nor the secretary said that Dewi could have been infected with the virus because of the vaccine. They said Dewi visited another town after receiving the vaccine. Besides her husband and her patients, nobody she contacted tested positive for the CCP virus. Utami said that he didn't think Dewi was infected at the hospital.
CoronaVac was developed and manufactured by Beijing-based Sinovac Biotech.
Sinovac ran final-stage clinical vaccine trials in Brazil that were shown to have an efficacy of 50.4 percent—just barely surpassing the World Health Organization's 50 percent threshold for regulatory approval. The rate is also lower than U.S.-developed vaccines, with Pfizer-BioNTech's at 95 percent, and Moderna's at 94.1 percent.
In October 2020, Brazilian President Jair Bolsonaro questioned the efficacy of Chinese vaccines and wrote on social media, "The Brazilian people will not be anyone's guinea pig."
A previous version of this article incorrectly stated how long after the first vaccination before Dewi passed away. It was 17 days. The Epoch Times regrets the error.