IndieCade Festival Brings Creative Games to NYC
February 19, 2013 12:05 pm Last Updated: April 2, 2013 3:42 am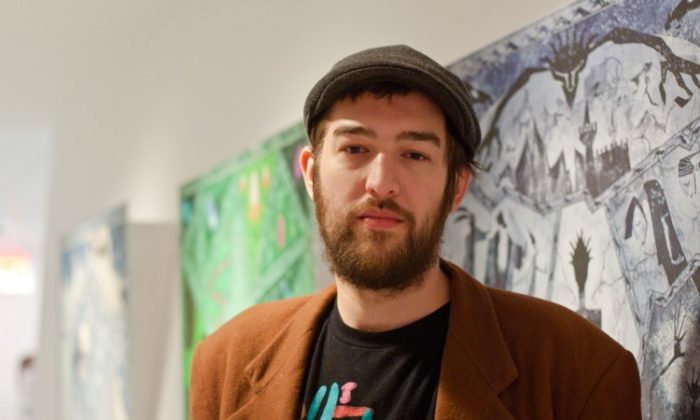 ASTORIA, Queens—There is a shift taking place in the world of gaming that is quickly changing the industry at its very root. Indie games, known for their small teams, small budgets, and enormous creativity, are rising in the ranks and taking on the big-budget titles that have, until now, ruled the industry.
And between Feb. 15 and 17, indie game developers from around the world gathered in New York City for IndieCade East, which was held at the Museum of the Moving Image in Astoria, Queens.
IndieCade wasn't what you'd expect from a video game conference. Small kids played in the cafeteria, developers shared ideas and chatted in the hallways, and people of all ages joined in classes on how to make board games.
According to Stephanie Barish, IndieCade founder and CEO, the friendly atmosphere is one of the defining factors of the indie game community. "The creators are not what you would expect," she said. "You go and you look, and there are women who create games—it's not just these guys hiding in their closets creating independent games."
The kid-friendly atmosphere is also heavily related to the content of the games. While mainstream video games—often referred to as "AAA games"—are typically violent and based around what will sell, indie games are often non-violent and are based around new and creative concepts.
Barish said that when they were first entering some of the indie games at large gaming conferences, they were approached by teams that assign ratings, "because they have to worry about all these games that are mature and that kids can't see, because of the content in the games maybe not being appropriate."
"Our games have never, ever had those kinds of issues," she said.
The types of games being created by the indie community, contrasted to the types of AAA games being made, was a key element that inspired Barish to start the conferences. "It was really important for us to show the public there was more to games than what they were seeing in the mainstream, as well as to encourage the industry to pay attention to what was occurring on the cutting-edge of interactive media," she said.
Indie games have only recently begun to garner attention. When IndieCade first began in 2006, indie games were still relatively unknown—a factor mainly related to distribution models of the time. Most games were still sold in stores, an it was rare for an indie game to get picked up by a publisher willing to invest to have them published. Yet, this is now changing drastically, thanks to online retailers and markets for smartphones and tablets that allow nearly anyone to publish their games online.
"Indie games are changing the industry," Barish said, adding "we live in a really interactive world now, and so it's a way to connect with people, it's a way to tell stories."
"I think we're just at the beginning, and independent developers are making a push towards what the future is of interactive media," she said. "That's why this is so exciting."
Meanwhile, indie games have become a key element of the Museum of the Moving Image. Jason Eppink, Associate Curator of Digital Media at the museum, said that while "movies are the core of what we're about," they keep a broad focus, "and video games are a very important part of that."
He said there are two main academic discussions around video games—one is the idea of video games as tools for narrative, and another that views games as ways to interact with systems.
"I think that using games to tell narrative is certainly one interesting thing you can do with a game, but I think it just scratches the surface of all the possibilities," he said.
The Epoch Times publishes in 35 countries and in 21 languages. Subscribe to our e-newsletter.