NEW DELHI—An Indian court found Bollywood movie star Salman Khan guilty in a poaching case dating from 1998, a verdict that could derail the career of one of the country's most popular actors.
Khan was found guilty on Thursday, April 5 of violating the country's wildlife law in a case of poaching a blackbuck, an endangered species of antelope. He has been jailed for 5 years, a lawyer said.
Mahipal Bishnoi, a lawyer who fought against Khan, said the court in Jodhpur, a city in the western state of Rajasthan, was hearing arguments on the appropriate sentence for the actor.
"They are praying for probation, they are emphasizing on the minimum sentence," Bishnoi told reporters outside the court.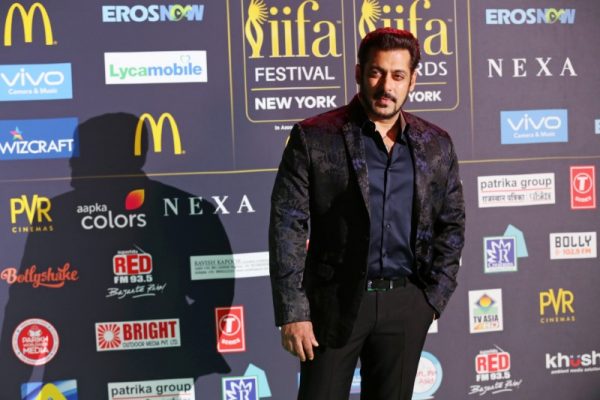 Khan had pleaded innocent in the case that was brought by members of a community known as the Bishnoi, who revere antelopes.
Khan's lawyer could not be reached for comment and it was not immediately clear if the actor would seek bail.
Earlier, Khan entered the court complex wearing a black shirt and sporting sunglasses. Security was tight.
Four other Bollywood actors accused in the case – Saif Ali Khan, Neelam, Tabu and Sonali Bendre – were acquitted, Bishnoi said.
Reuters could not immediately reach a lawyer for Khan to seek comment.
Thursday's ruling is not Khan's first brush with the law. In 2015, the Bombay High Court overturned his conviction in a hit-and-run case in which he was accused of running over a group of people sleeping on a city sidewalk, killing one and injuring four.
Last year, another court in Jodhpur acquitted Khan in a separate poaching case, ruling that there was no proof that Khan had killed an endangered gazelle.
Khan has made a series of blockbuster hits in the last few years with the latest in December, "Tiger Zinda Hai", grossing more 3 billion rupees ($52 million) at the box office.
His next film, "Race 3", is an action thriller scheduled for release later in the year.
By Aditya Kalra
Recommended Video:
Jennifer Garner Tries to Explain Her Viral Oscar Moment