The expected incoming Republican chairman of the House Oversight Committee indicated that Republicans will investigate every Twitter employee who was allegedly involved in censoring the New York Post's Hunter Biden story in the fall of 2020.
"I can promise you this: Every employee at Twitter who was involved in suppressing the Hunter Biden laptop story will have an opportunity to come before Congress and explain their actions to the American people," Rep. James Comer (R-Ky.) told Fox News on the evening of Dec. 3, shortly after the revelations about Twitter's former management were made.
Noting that it's a "huge story," Comer said that it's "just beginning … because we're going to have every single person at Twitter that was involved in this in front of the House Oversight Committee as soon as possible."
"We knew that the [Democratic] National Committee was communicating with Twitter. We knew the Biden campaign was communicating with Twitter," Comer said. "That's why, in April of this year, we, on the House Oversight Committee, requested that Twitter preserve all documents and correspondence between Twitter executives and the [Democratic] National Committee and the Biden campaign with respect to the Hunter Biden laptop story."
During the interview, Comer didn't indicate what House Republicans would do if they found any evidence of malfeasance.
A lengthy Twitter thread published by journalist Matt Taibbi and endorsed by Twitter owner Elon Musk revealed that the former Twitter executive who was involved in the decision to censor the New York Post's bombshell report in October 2020 that had suggested then-candidate Joe Biden knew about his son Hunter's overseas business dealings.
While President Joe Biden has denied that he knew anything about it, messages sourced from Hunter Biden's laptop indicate otherwise.
Taibbi wrote that the move to censor the NY Post's report, which included blocking the sharing of the article in direct messages, was "made at the highest levels of the company, but without the knowledge of CEO Jack Dorsey, with former head of legal, policy and trust Vijaya Gadde playing a key role."
"Some of the first tools for controlling speech were designed to combat the likes of spam and financial fraudsters. Slowly, over time, Twitter staff and executives began to find more and more uses for these tools. Outsiders began petitioning the company to manipulate speech as well: first a little, then more often, then constantly," he wrote.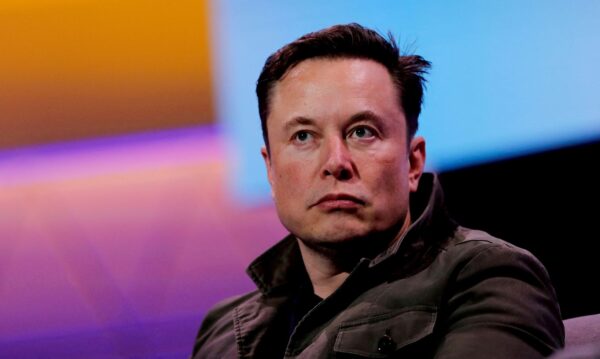 While including a screenshot of the purported email, Taibbi wrote, "By 2020, requests from connected actors to delete tweets were routine. One executive would write to another: 'More to review from the Biden team.' The reply would come back: 'Handled.'"
Taibbi also posted a screenshot of that October 2020 exchange that included links to Twitter posts that Biden's campaign apparently wanted taken down. That included a post from "Once Upon a Time in America" actor James Woods that had mocked Hunter Biden; Woods later indicated that he would file a lawsuit.
"Both parties had access to these tools. For instance, in 2020, requests from both the Trump White House and the Biden campaign were received and honored. However … this system wasn't balanced," Taibbi wrote. "It was based on contacts. Because Twitter was and is overwhelmingly staffed by people of one political orientation, there were more channels, more ways to complain, open to the left (well, Democrats) than the right.
"The resulting slant in content moderation decisions is visible in the documents you're about to read. However, it's also the assessment of multiple current and former high-level executives."
Response
Former Twitter executive Yoel Roth, who recently departed the firm after Musk bought the social media platform in October, accused Musk of endangering the individuals who censored the Hunter Biden story. A number of left-wing journalists sought to downplay the censorship regime that apparently had existed at Twitter.
"Publicly posting the names and identities of front-line employees involved in content moderation puts them in harm's way and is a fundamentally unacceptable thing to do," Roth wrote on Dec. 2 on Mastodon, another social media platform to which left-wing journalists and Twitter users flocked since Musk's takeover.
Former President Donald Trump, who was running against Biden, wrote on Dec. 3 that it wasn't just Twitter that acted inappropriately in the lead-up to the 2020 General Election.
"That's a really big story about Twitter and various forms of government Fraud. … The same level of Fraud took place with the other Big Tech companies, if not even worse (if that's possible?). We are living in a VERY CORRUPT COUNTRY &, AS THEY ARE SAYING ALL OVER THE INTERNET, 'NOTHING WILL BE DONE ABOUT IT BECAUSE THE JUSTICE DEPARTMENT & FBI ARE TOTALLY CORRUPT,'" he wrote on Truth Social.
Hunter Biden's lawyer Chris Clark didn't respond to a request by The Epoch Times for comment by press time.