North Korean state-run news agency, KCNA, departed from its usual editorials about the "inevitable" triumph of the socialist state and the "undeniable" power of its armed forces to say it isn't the weapons an army has that wins the battle, but the determination of its soldiers.
The editorial came the day before the Los Angeles-class fast-attack submarine USS Key West arrived at Fleet Activities Yokosuka, Japan, on Nov. 21 for a port visit.
"The 360-foot, 6,900-ton vessel remains one of the stealthiest and most formidable submarines in the world," touts a press release from the 7th Fleet, which is responsible for the Korean Peninsula and the Asia Pacific.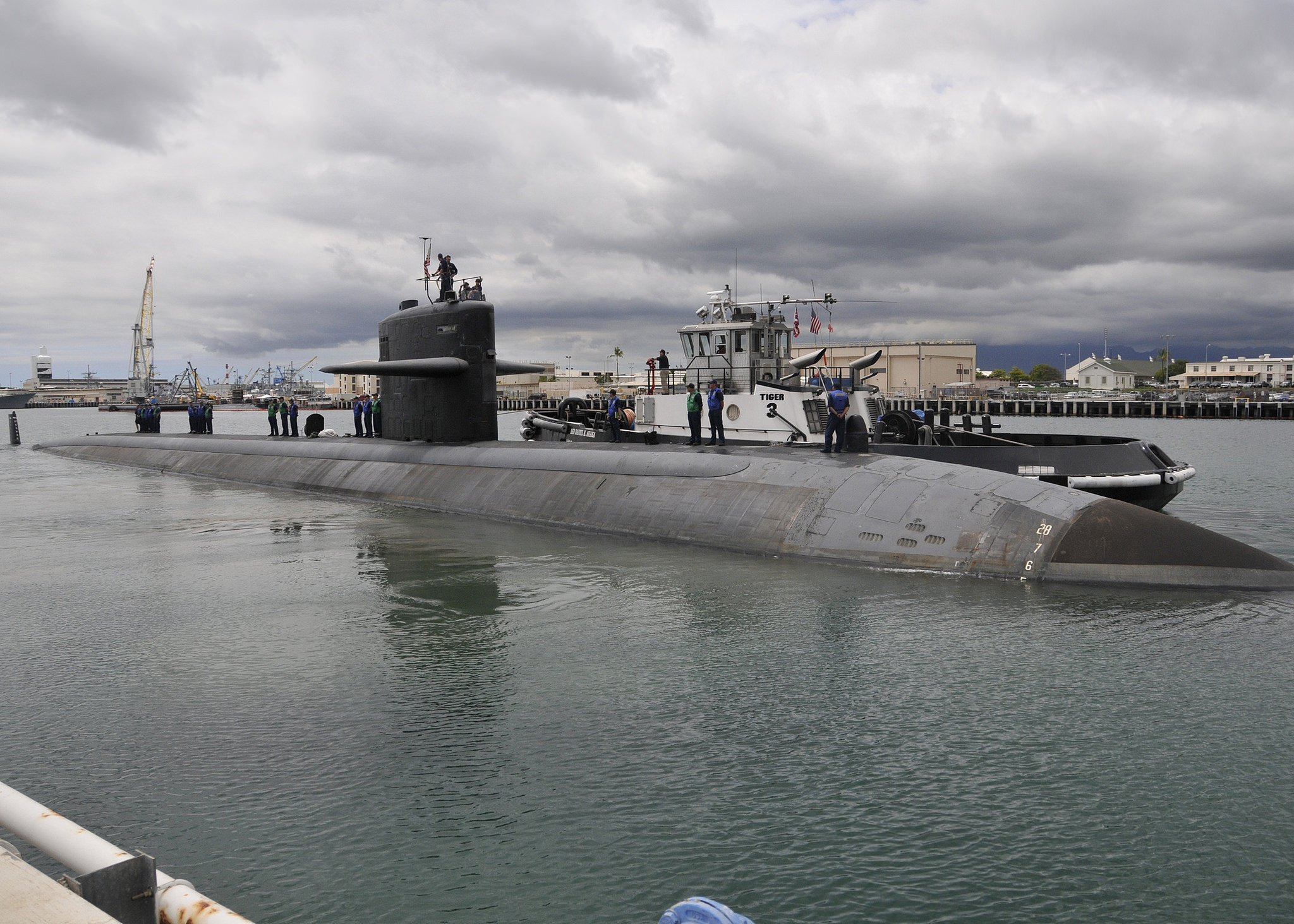 With three aircraft carriers and their associated strike groups of guided missile destroyers, other warships, and aircraft, the 7th fleet has grown to a size that could be giving the Kim regime pause.
After denouncing a U.S. Department of Defense report that said the United States would need to send in ground troops to completely denuclearize North Korea, the editorial took aim at the massive joint navy drills the United States conducted with Japan and South Korea in the Sea of Japan.
"The U.S. advocated that the drills were the strongest warning message sent to North Korea, describing them as a demonstration of their firm willingness to retaliate and their sound posture towards military response," read the editorial.
Typically, North Korea's propaganda apparatuses would then denounce such drills as delusional provocations that ignore the regime's proclaimed status as a nuclear power.
But this editorial broke the mold.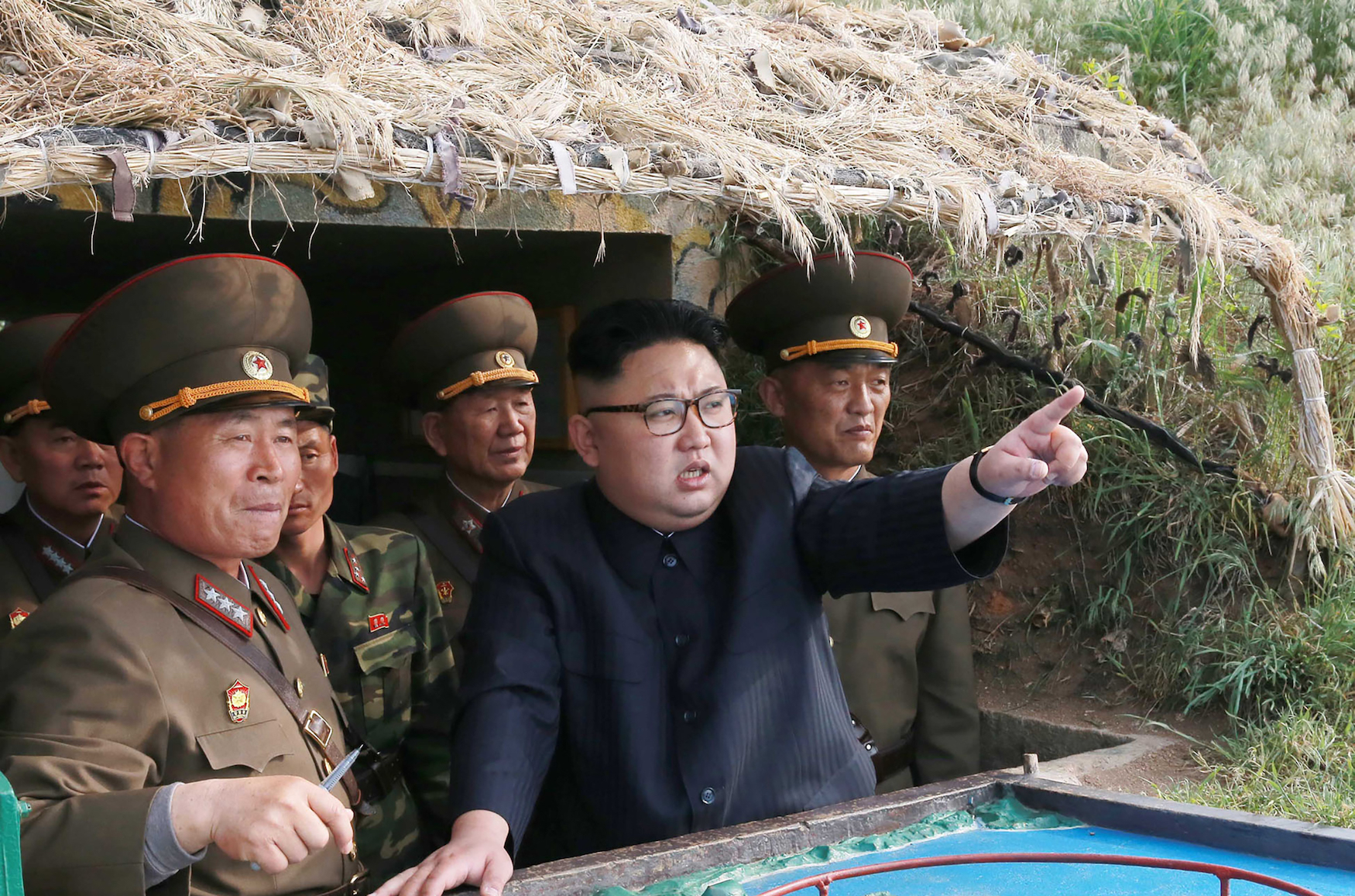 After blasting Trump because he "flagrantly defamed the DPRK's supreme leadership that enjoys the absolute support of the Korean people," the editorial went on to proclaim wars were battles of ideas rather than weaponry.
"The Korean army and people do not bat an eye even if the U.S. sends all of its war hardware," it reads. "War is more a clash of ideology and will than a fight of physical strength. And it is a law of history that justice prevails over injustice."
"Their war mercenaries can never defeat the Korean service personnel and people who are determined to defend their sovereignty, dignity and territory they regard as their life and soul."
However, if the Kim regime truly believes the determination of its fighting force will play the decisive role in any upcoming battles, it may need to review some policies about how its soldiers are treated.

Reports from North Korea indicate soldiers have begun resorting to raiding farmers fields to feed themselves and some units have been tasked with harvesting their own rice to acquire food supplies.
A BBC interview with a female soldier who defected from the communist state reveals that in addition to being malnourished, female soldiers are regularly raped by their commanders.
Meanwhile, one North Korean soldier recently braved gunfire—he was hit six times—to escape North Korea.
Now having regained consciousness after undergoing surgery for his injuries, one of his first requests was to watch South Korean television. A South Korean flag has been placed on the wall of his hospital room to reassure him that he has escaped the prison state.
But even before he suffered the six bullet wounds, the soldier was far from fighting form. Doctors indicate he was malnourished and riddled with parasites, some of which the surgeon had only seen before in textbooks.
Think your friends may not know about this? Share it on Facebook and you will help keep them up to date and help us earn the ad revenue we need to keep reporting. Thank you!