To prevent the spread of the CCP virus, the Chinese regime has enacted a rule to prohibit international flights from landing in Beijing beginning on March 23.
But local media reported that passengers experienced travel chaos even before the rule went into effect.
The Chinese regime's narrative on the epidemic has recently shifted its focus to severe outbreaks outside China, while maintaining the outbreak inside China has been contained.
Many overseas Chinese have bought into the propaganda and traveled back to China recently, thinking the country was safe from the virus.
The Epoch Times refers to the novel coronavirus, which causes the disease COVID-19, as the Chinese Communist Party (CCP) virus because the Party's coverup and mismanagement allowed it to spread throughout China and create a global pandemic.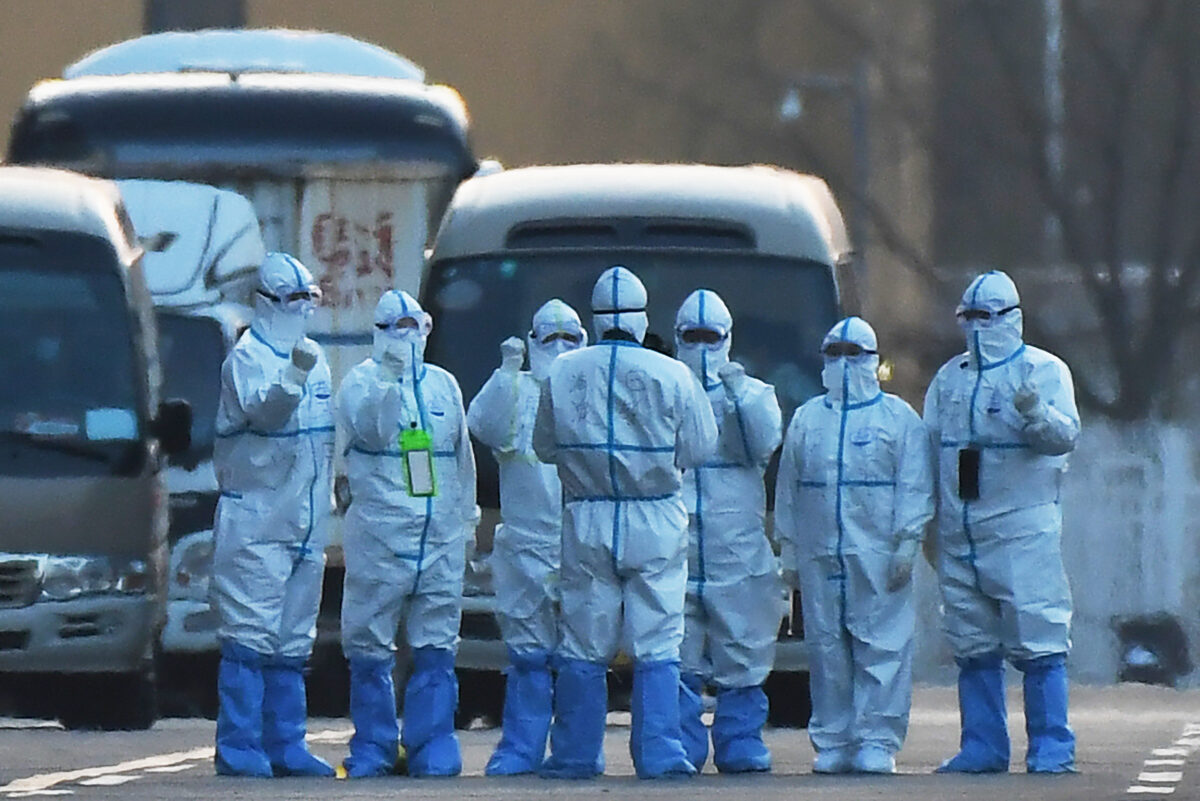 New Rule
Five Chinese government agencies co-announced a new regulation on March 22: the Civil Aviation Administration, Ministry of Foreign Affairs, National Health Commission, China's General Administration of Customs, and China's National Immigration Administration.
All international passenger flights to Beijing cannot fly to the city directly. They will land in one of the following cities first: Tianjin, Shijiazhuang, Taiyuan, Hohhot, Shanghai (Pudong airport), Jinan, Qingdao, Nanjing, Shenyang, Dalian, Zhengzhou, and Xi'an.
After passengers pass customs inspection and receive a medical inspection for the virus, they can go on the rest of their journey to Beijing. Only e passengers meeting certain criteria can take a transfer flight to Beijing. The government announcement did not give further details.
Chinese state-run newspaper Southern Metropolis Daily quoted staff at Hohhot airport on March 18 saying the criteria include testing negative for the CCP virus.
Chaos
Chinese state run Yicai reported on March 21 about one Chinese passenger's experience. Sun is originally from the city of Harbin in northeastern Heilongjiang province. She took an Air China flight from Tokyo Narita Airport to Beijing Capital Airport on the afternoon of March 20.
According to the Air China website, the flight was an Airbus 330 and 311 seats. The flight that Sun boarded only had 105 passengers seated.
Sun explained that the flight crew separated the back part of the cabin into a separate space, and arranged two passengers who had high body temperatures and one passenger had a pollen allergy to sit there, according to the report.
At 7 p.m., the flight landed in Hohhot, the capital city of Inner Mongolia, about 300 miles northwest of Beijing. Sun's flight was the first one to follow the new regulation, though it was to take effect on March 23.
After landing, all passengers were asked to wait at their seats. Half an hour later, staff dressed in protective suits boarded the plane and screened each passenger's body temperature. Several passengers were separated and disembarked first.
After 11 p.m., the other passengers were allowed to leave the plane. They then went through an one-on-one inquiry about their travel history, travel plans, and health condition; received a nucleic acid test for the virus, a blood test, and body temperature screening; and got their blood pressure measured.
At 2:30 a.m. on March 21, Sun and other passengers were finally allowed to pass the customs inspection. But they had to wait again for their luggage.
At 5 a.m., Sun and other 85 passengers were asked to take buses. At 7 a.m., they arrived at the Xingtai Air China hotel in Xincheng district of Hohhot city, a local quarantine center.
At the hotel, Sun and other passengers were asked to self-isolate for 14 days and pay the cost of the hotel stay, which is 200 yuan ($28.19) for accommodation and 150 yuan ($21.14) for food per day.
Sun later found out that there were 19 passengers who took the same flight with Sun who were allowed to board on a transfer flight to Beijing, where they would also need to quarantine themselves at a hotel for 14 days as well.
Sun said airport staff did not explain to her why she couldn't fly to Beijing while others could, and did not know that she would be quarantined in Hohhot.