The two authorities across the Taiwan Straits applied to join a trans-Pacific trade agreement. The Beijing side tried to obstruct Taiwan's application, while Taipei defended its right to be included in the regional pact.
On Sept. 22, the Chinese regime sent 24 warplanes to Taiwan Air Defense Identification Zone (ADIZ), which was understood as a threat to apply pressure against Taiwan's inclusion. The Taiwan government reiterated its willingness to join despite Bejing's threats and said it wouldn't give in.
Can China and Taiwan finally join the Comprehensive and Progressive Agreement for Trans-Pacific Partnership (CPTPP)?
The decision will be made by the 11 CPTPP member states, which include Australia, Brunei, Canada, Chile, Japan, Malaysia, Mexico, New Zealand, Peru, Singapore, and Vietnam.
Each of them will have informal engagements with the applicants before making their decisions. Only after receiving the approval of all member states can the applicants join the trade partnership.
"This is a complicated fight. … In general, Taiwan meets the high CPTPP requirements and is qualified, but it's ​​a de facto independent country. … China can't meet the requests and isn't qualified at all," Feng Chongyi, a professor on China studies at the University of Technology Sydney, told The Epoch Times on Sept. 23.
However, as the world's second largest economy, China has exerted influence in some developing countries. "It's possible that some CPTPP member states might be afraid of the Chinese regime and reject Taiwan," Feng said.
The Chinese regime claims the self-ruled island of Taiwan as its own, despite the fact that Taiwan is a de facto independent country, with its own military, democratically-elected government, and constitution.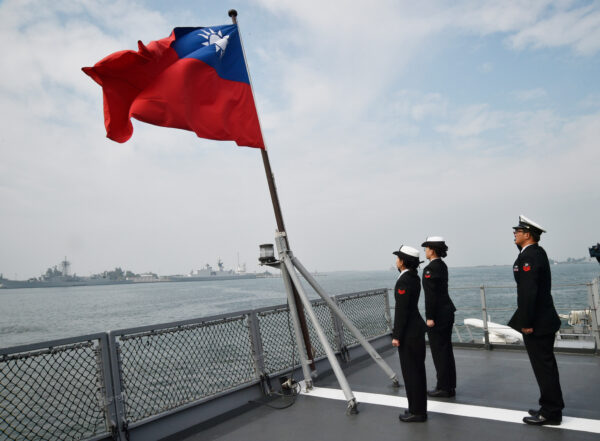 The fight to join the CPTPP started with the Chinese regime submitting its application to join on Sept. 16. Six days later, the Taiwan government announced its application, which sparked resistance from Beijing.
"China firmly opposes all official interactions with Taiwan, firmly rejects Taiwan's accession to any agreement or organization of official nature. China's position on this issue is clear," said Chinese foreign ministry spokesman Zhao Lijian on Sept. 23.
The same day, the Chinese regime sent 24 warplanes into Taiwan airspace, which was the largest of such provocations in scale for September. Since then, Beijing has continued sending warplanes into Taiwan AFIZ on a daily basis. On Sept. 27, five Chinese aircrafts entered Taiwan AFIZ.
"Taiwan has been prepared to join CPTPP for years," Yen Huai-shing, deputy director of Taiwan Chung Hua Institution for Economic Research, told The Epoch Times on Sept. 23. She said Taiwan had worked to amended its related rules and policies over the past years to meet the CPTPP's standards. Now, it seeks to join the trade agreement.
Taiwan's Chief Trade Negotiator John Deng told reporters in Taipei on Sept. 23: "How mainland China comments on this is a matter for them … I stress that Taiwan is a sovereign, independent nation."
Deng explained that Taiwan applied to join CPTPP under the name " the Separate Customs Territory of Taiwan, Penghu, Kinmen and Matsu," which is the name that the island uses in the World Trade Organization and is the "least controversial."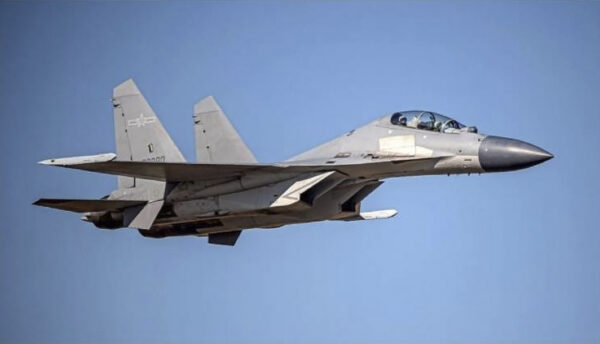 World's Voice
In the past days, Australia, Canada, Japan, and the United States have expressed their support for Taiwan to join the regional trade pact.
"Australia will work with the CPTPP membership to consider Taiwan's application on a consensus basis, in accordance with the CPTPP Accession Guidelines," Australian Trade Minister Dan Tehan told The Australian on Sept. 24.
One week ago, Tehan said the Chinese regime must stop its trade coercion against Australia if it wants Canberra to approve its CPTPP application.
The foreign minister of Japan Toshimitsu Motegi told reporters in New York on Sept. 23 that Japan welcomes Taiwan's application to join CPTPP. Motegi said that Taiwan shares basic values, such as the rule of law, with Japan, and was an "extremely important partner of Japan."
Ned Price, spokesperson of the U.S. State Department, also answered questions about Taiwan and China's CPTPP applications at the Foreign Press Centers briefing on Sept. 24. The United States isn't a member of the CPTPP after it withdrew from an earlier agreement in 2017.
"We would expect that China's non-market trade practices and China's use of economic coercion against other countries would factor into the CPTPP's parties' evaluation as a potential candidate for accession," Price said. "We would expect that Taiwan's record as a responsible member of the World Trade Organization and Taiwan's strong embrace of democratic values would factor in the CPTPP's parties' evaluation of Taiwan as a potential candidate for accession."