Two complaints filed against U.S. Rep. Ilhan Omar (D-Minn.) for alleged campaign finance violations while she was a state lawmaker have been reviewed by Minnesota authorities, who now are set to issue rulings in the case, according to an April 1 report.
In 2018, state Rep. Steve Drazkowski, a Republican, filed complaints with the Minnesota Campaign Finance Board, alleging that Omar improperly spent nearly $6,000 in campaign funds for personal use, including other payments to her divorce attorney and travel expenses.
Drazkowski's filing came after an earlier case in which Omar paid back $2,500 for honoraria fees she received for college speeches—a violation of ethics rules.
"I had observed a long pattern," Drazkowski told Sinclair. "Rep. Omar hasn't followed the law. She's repeatedly trampled on the laws of the state in a variety of areas, and gotten by with it."
In announcing the two complaints last year, Drazkowski said Omar "seems to be a serial violator of Minnesota's laws."
Omar refused to answer any questions about the campaign finance allegations, when questioned by Sinclair. The Campaign Finance Board didn't immediately respond to a request for comment.
Just weeks after she assumed office in January, Omar made a series of controversial comments which were widely condemned as anti-Semitic.
Omar previously said that "Israel has hypnotized the world" and supported the anti-Israel BDS (Boycott, Divest, and Sanctions) movement. Omar also took to Twitter in February to insinuate that the Jewish group AIPAC was behind an alleged scheme to exchange funding for politicians in return for support of Israel. After a barrage of criticism, she apologized but also suggested she was being criticized for speaking her mind.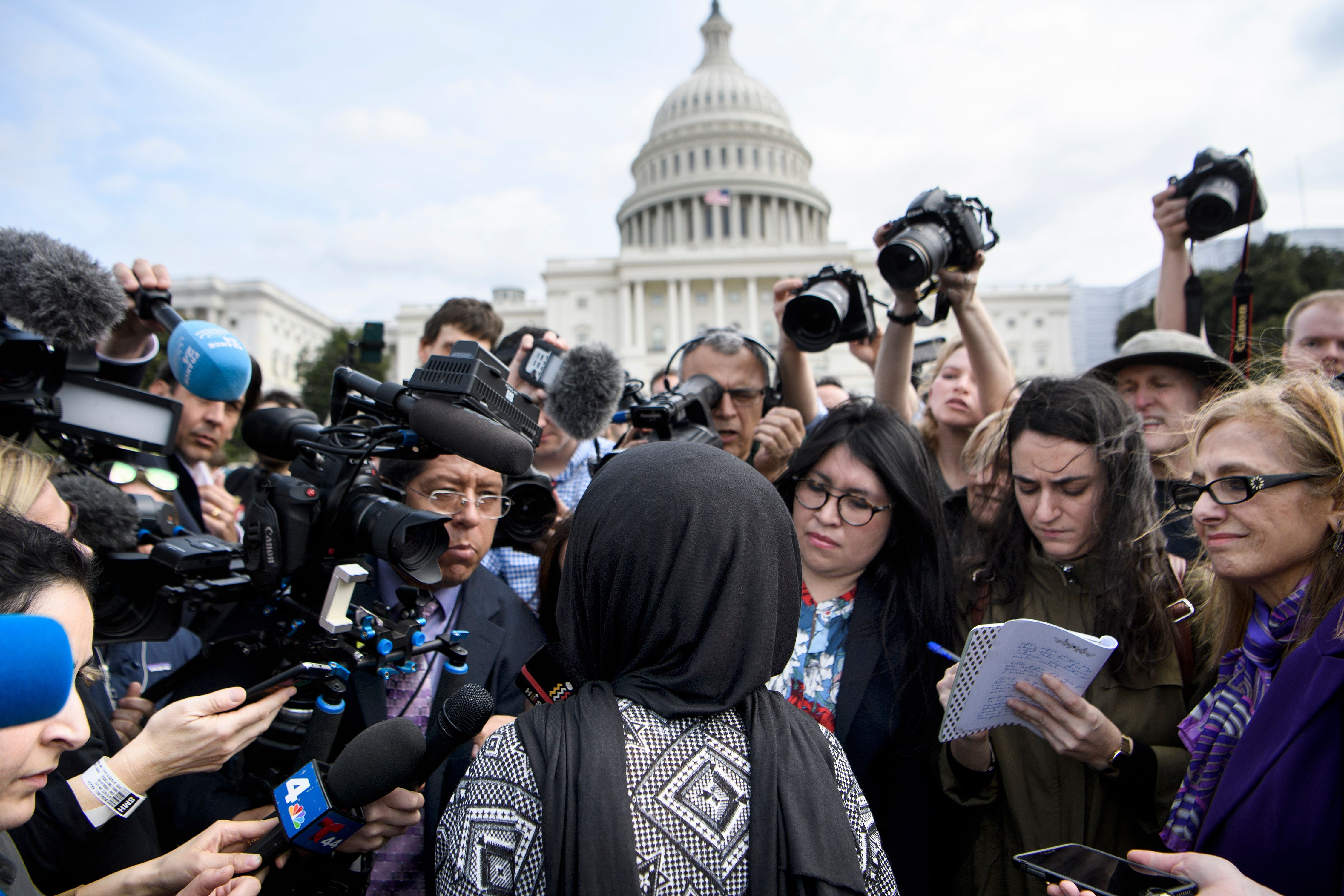 President Donald Trump told reporters on March 8 that Democrats have now become "an anti-Israel party, they've become an anti-Jewish party" after Omar—a Somalia-born Muslim—sparked fresh criticism for questioning why U.S. lawmakers support Israel.
During a 2018 debate between Omar and then-Republican challenger Jennifer Zielinski, a radio moderator brought up the campaign complaints to Omar. In response, Omar claimed she hadn't received any notification from the campaign finance board about whether they were formally investigating Drazkowski's complaint.
When asked three times by the moderator if she had misused campaign funds for travel, however, Omar hesitated before replying in a halting manner: "If there was, um—[pauses]—an, an improper action, I would not have used it," according to Sinclair.
Omar's previous controversial comments sparked a bipartisan resolution condemning anti-Semitism that came to a vote in the U.S. House on March 7, but only after Democrats broadened the resolution with portions condemning other kinds of hate, including "anti-Muslim bigotry."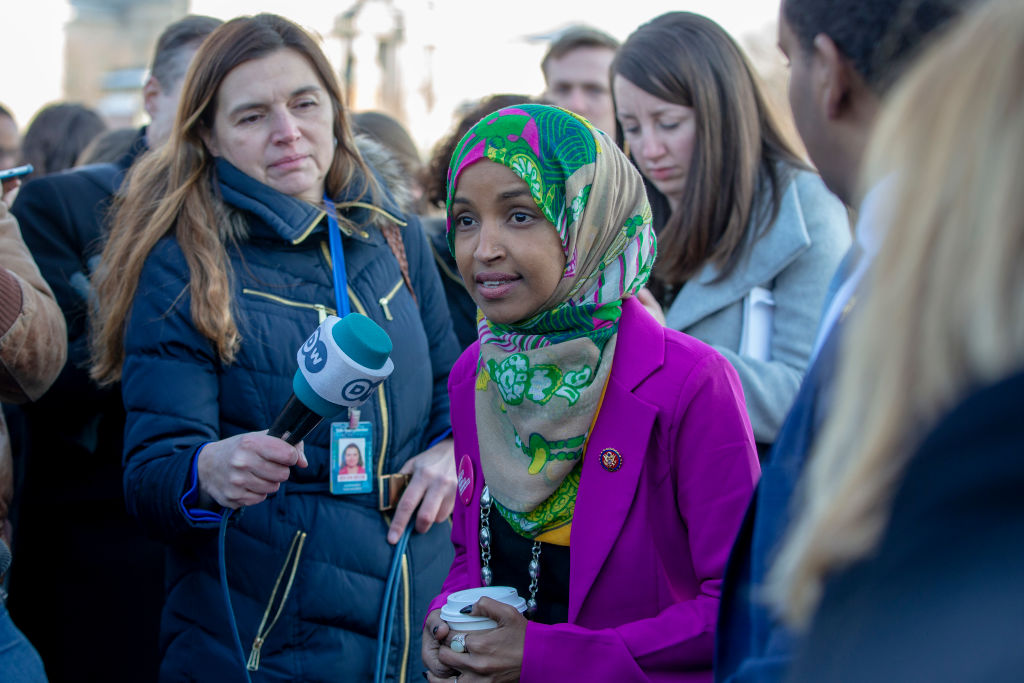 House Speaker Nancy Pelosi (D-Calif.) said on March 7 that a new version of the resolution was expanded to "speak out against anti-Semitism, anti-Islamophobia, anti-white supremacy and all the forms that it takes." Republicans have said the broadening of the resolution diluted its original message, which originally contained language singling out Omar by name, but was later removed. Pelosi said that it is up to Omar to "explain" her latest remarks.
The campaign finance board will issue its rulings on the two campaign finance violation complaints within the next four to six weeks, Sinclair reported. Previously, Omar claimed that her payments to her divorce lawyer were compensation for legal services that she employed during one of her state campaigns.
In October 2018, an editorial posted on the Minnesota Star-Tribune called for Omar to release more information on her campaign spending.