Rep. Ilhan Omar (D-Minn.) denied having an affair with a political consultant hired by her campaign as a federal complaint filed on Aug. 28 accused her of illegally funneling money to the man.
Omar paid E. Street Consulting nearly $223,000 since Aug. 2018, according to filings her campaign made to the Federal Election Commission. Her campaign also paid Tim Mynett $7,000 on July 11, 2018.
Dr. Beth Mynett said in divorce papers that her husband left her for Omar. Tim Mynett, a partner at E. Street, has been seen with Omar in a series of photographs published in recent weeks. Beth Mynett said that Omar even entered the Mynett home in Washington at one point and gave the couple's 13-year-old son a gift.
"The parties physically separated on or about April 7, 2019, when Defendant told Plaintiff that he was romantically involved with and in love with another woman, Ilhan Omar, who serves as a U.S. representative from Minnesota," according to the divorce filing. "Defendant's more recent travel and long work hours now appear to be more related to his affair with Representative Omar than with his actual work commitments."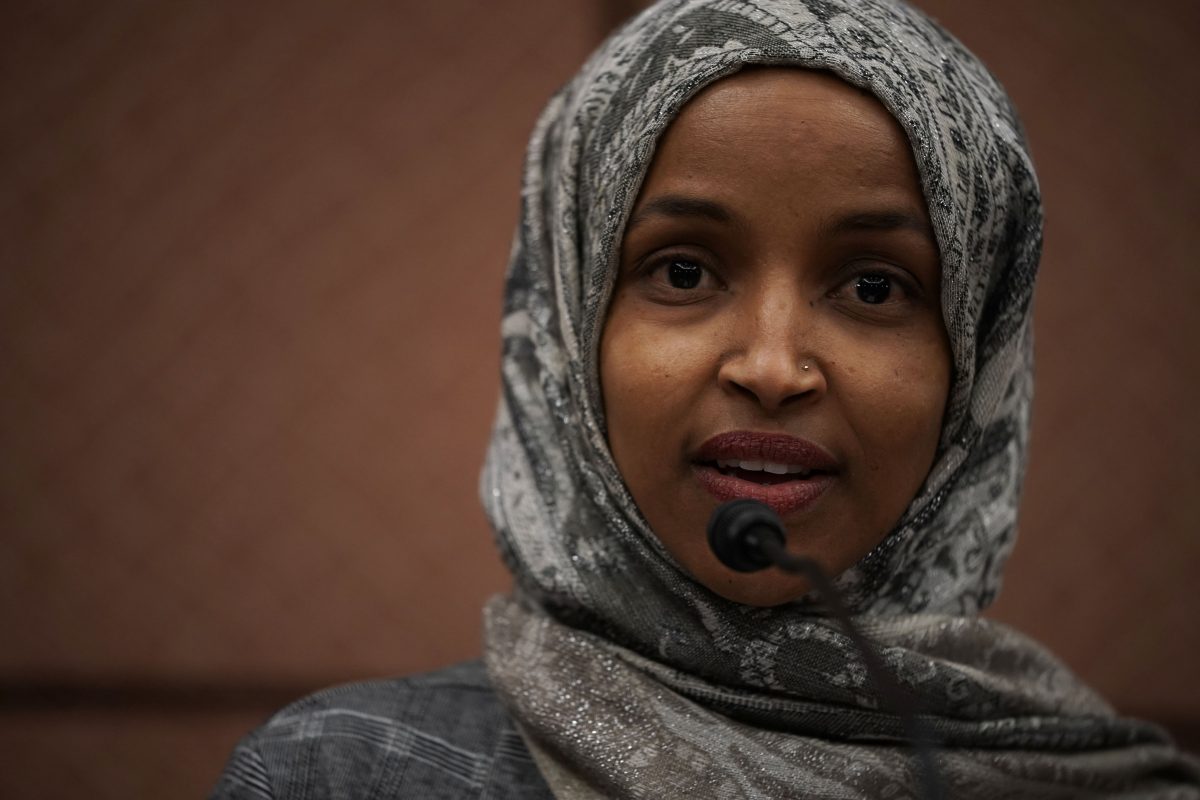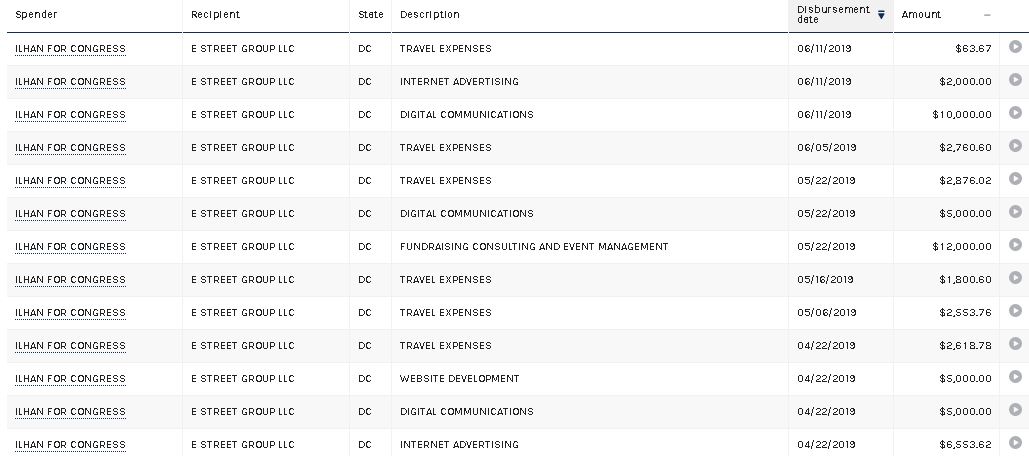 A WCCO reporter asked Omar on Tuesday if she was separated from her husband or dating anybody. "No I am not," Omar said, declining to address the matter further.
Omar has allegedly committed marriage fraud and was ordered earlier this year to repay money her campaign illegally spent. Minnesota's campaign finance and public disclosure board found that Omar used nearly $3,500 in campaign funds for personal travel and to help with her tax returns, and revealed that Omar filed joint tax returns in two years with her current husband, Ahmed Hirsi, while she was still married to another man, Ahmed Nur Said Elmi.
The Minnesota representative who brought the situation to the attention of authorities recently called for judges to penalize Omar for her violations.
She's now facing a federal complaint for allegedly illegally funneling money to Tim Mynett.
The National Legal and Policy Center said in a complaint filed with the Federal Election Commission that Omar failed to itemize the eight disbursements her campaign paid to E. Street for travel expenses.
"Federal Election Commission regulations require that campaigns that reimburse an individual for travel exceeding $500 must report the individual receiving the reimbursement as the payee, and report the payments aggregating to any one vendor as memo entries," the center states, noting that Omar did not report Tim Mynett as the payee.
FEC Complaint vs. Rep. Ilha… by Peter Flaherty on Scribd
Regulations also prohibit using campaign funds for personal expenses, the group said. Citing the divorce filing by Beth Mynett, it added: "It appears that Respondent Mynett's travel as reported by Ilhan for Congress may have been unrelated, or only partially related, to Omar's campaign."
If the campaign reimbursed Mynett "for travel so that Rep. Omar would have the benefit of Mynett's romantic companionship, the expenditures must be considered personal in nature," the group said.
The center asked the commission to conduct an investigation.
Omar's office has not responded to a request for comment by The Epoch Times.