Idaho State Police (ISP) officers encountered a cruel case of child abuse after stopping a van on Interstate 90 and finding a badly beaten 2-year-old on Dec. 11. ISP described the horrific scene as something they have never seen before.
Sergeant Justin Klitch pulled the Dodge van over for a traffic violation, but later noticed that the woman in the passenger seat had bruises on her face, he told WFMY. At that moment, he also noticed the toddler in the back seat was showing signs of physical abuse.
Also in the van was another 1-year-old toddler, and the driver, Jorge Gonzalez-Vergel, 59. Officers then investigated the van and found Gonzalez-Vergel in possession of a firearm as well as methamphetamine, leading to his arrest.
Officer Shane Grady, who patrols Coeur d'Alene, was one of the four officers at the scene. In an interview with KHQ, Grady couldn't hold back his tears as he described the moment he saw the toddler covered in lacerations and bruises in the van.
This is heartbreaking, but worth a minute of your time as Trooper Shane Grady describes responding to the worst case of child abuse he's ever seen.
Thankfully, because @ispdistrict1 stepped in, that child is expected to make a full recovery.
Story tonight on @KHQLocalNews pic.twitter.com/z4zlgVH6YD

— Adam Mayer (@KHQAdam) December 14, 2018
Full Recovery
The toddler, A.K.A. Baby J, was taken to Sacred Heart Pediatric Intensive Care Unit in Spokane, Washington. ISP tweeted on Dec. 14, that Baby J is now out of ICU and described him as engaging and playful.
UPDATE- Baby J is out of ICU!!! Sgt. Klitch just left Sacred Heart Hospital and said Baby J is alert, engaging and playful. We are all so thankful for the hard work and care of the Sacred Heart Pediatric ICU team! Still work to do but good news none the less.

— Idaho State Police (@ispdistrict1) December 15, 2018
The State of Idaho currently has custody of the second toddler, who is staying in the Shoshone Medical Center. The female passenger's identity has not been disclosed, and according to various media sources, Gonzalez-Vergel is not a suspect in the child abuse case currently underway in Washington, but is facing charges for trafficking methamphetamine and being in possession of a firearm.
Klitch told KHQ that the story isn't just about him. He is proud of his unit and those in his agency who were at the scene, and said that he thinks that the true heroes are those in the medical unit that helped save Baby J's life.
Baby Abandoned in Shopping Bag Named After Road Where She Was Found
A baby abandoned in a shopping bag in the freezing cold was named after the road where she was discovered.
Hospital staff named the baby Roman after she was found in a small children's play park on Roman Road in Newham, East London.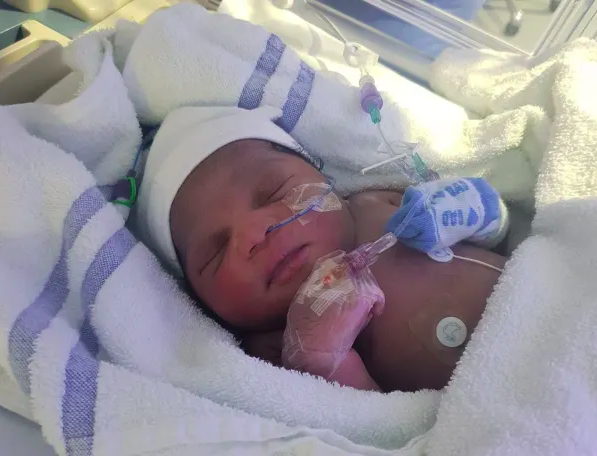 The baby girl was found by a woman walking her dog with her son, at about  10 p.m. on Jan. 31 next to a park bench. Police said she heard the baby's cries and immediately called emergency services.
"I saw the ambulance and police arrive and paramedics running and holding a baby wrapped in a towel," the 42-year-old mother said, according to Metro.
"They blocked off the whole area. It was freezing. It was snowing really heavily," she said. "It is really upsetting. She didn't have to leave the baby in the snow and cold, she could have left her on my doorstep and rang the bell."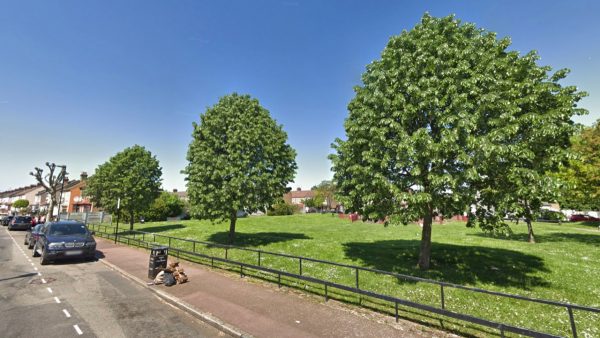 Police are appealing to the mother of the newborn, and are increasingly concerned for her safety.
In a statement, London's Metropolitan Police said, "The child is being cared for at an east London hospital. Her condition is stable at this time. The child has been unofficially referred to as 'Roman' by hospital staff after the road where she was found."