Some witnesses requested to testify in the impeachment inquiry by Republicans will likely be called, a Democrat on the House Intelligence Committee said.
"I can't speak for the chairman, but what I can tell you is that I think we will end up calling some of the witnesses on that list. And here's my test—my test is, do these witnesses have important information, knowledge, or evidence about the president's conduct? And if it passes that test, then we should call them, sure," Rep. Patrick Maloney (D-N.Y.) said during an appearance on "Fox News Sunday."
Maloney said that former Vice President Joe Biden's son Hunter Biden and Nellie Ohr, the researcher with Fusion GPS who was involved in creating the infamous dossier against President Donald Trump, don't pass the test he outlined.
The person who filed a complaint against Trump, referred to widely as a whistleblower, should also not be called, Maloney said.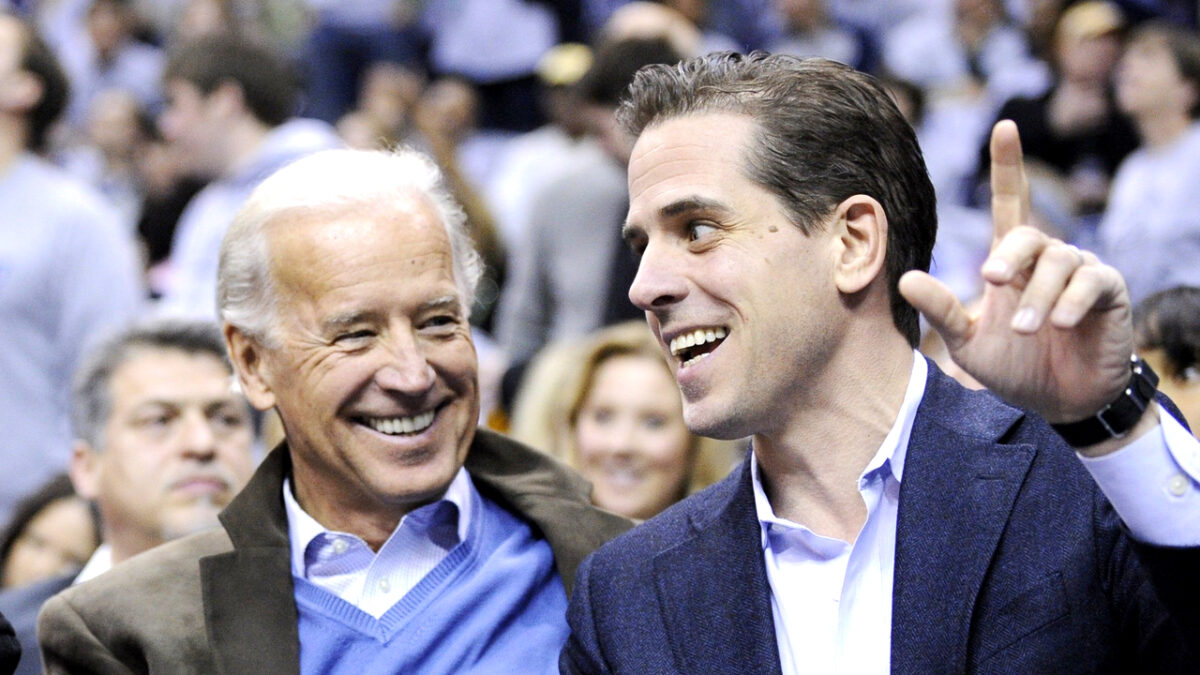 Host Chris Wallace pushed back about Hunter Biden, saying: "Hunter Biden is at the center of this. There are allegations of corruption. You know, there certainly are questions why a fellow named Hunter Biden would get a big job in Ukraine when his father was then the vice president and conducting relations with Ukraine. Isn't that a fair person to talk to?"
"Well, let me ask you, Mr. Wallace, what information Mr. Biden, Hunter Biden, a private citizen who has broken no laws by serving on the board of directors, would have about the president's withholding of military aid to Ukraine? In other words, he has no knowledge of what the president did or didn't do here. That is the subject of the impeachment inquiry," Maloney said.
"There are certainly questions, of course, and many people have asked them, but it's not relevant to this week's hearings."
Rep. Will Hurd (R-Texas) said earlier on the show that he wants to hear from Hunter Biden.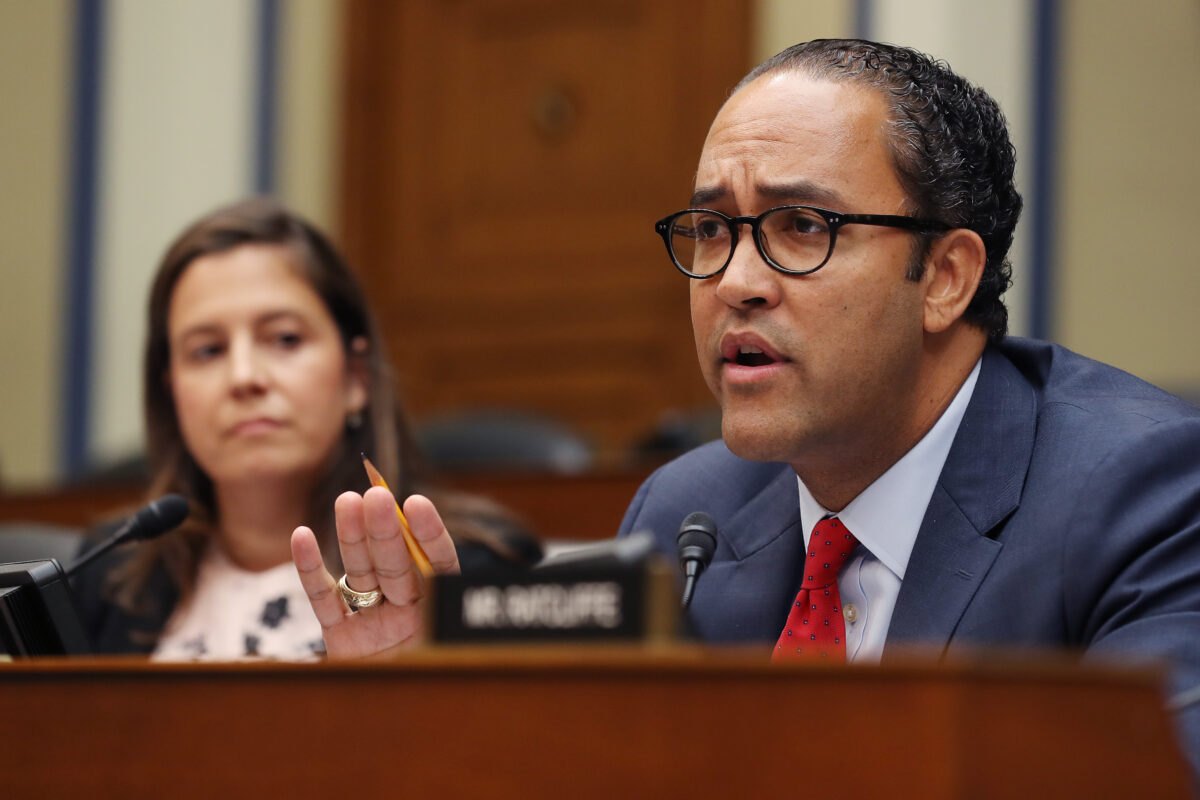 "I would love to hear from other Americans that served on the board of Burisma. I'm curious to know how someone who doesn't have any experience in Ukraine or experience in a natural gas company becomes on the board of a natural gas company in Ukraine," Hurd said.
"We also need to hear and understand the corruption. We know corruption in the Ukraine is an issue. And Ambassador Taylor has said that in his testimony. Dr. Hill has said that in her testimony. This is something that was a concern even in this current new administration in Ukraine. So, hearing from people that can help provide insights into that, since that is, you know, central to this conversation, would be valuable."
Maloney during his appearance was asked which witnesses on the list Democrats would approve of. He would only commit to the witnesses Rep. Devin Nunes (R-Calif.) requested who have already testified behind closed doors.
He named former National Security Council official Timothy Morrison, former U.S. special envoy to Ukraine Kurt Volker, and Under Secretary of State for Political Affairs David Hale.
"But again, this is not my decision. I can't speak for the chairman, but those witnesses do have material information about the president's conduct in this case. That's the proper focus of this inquiry," Maloney said.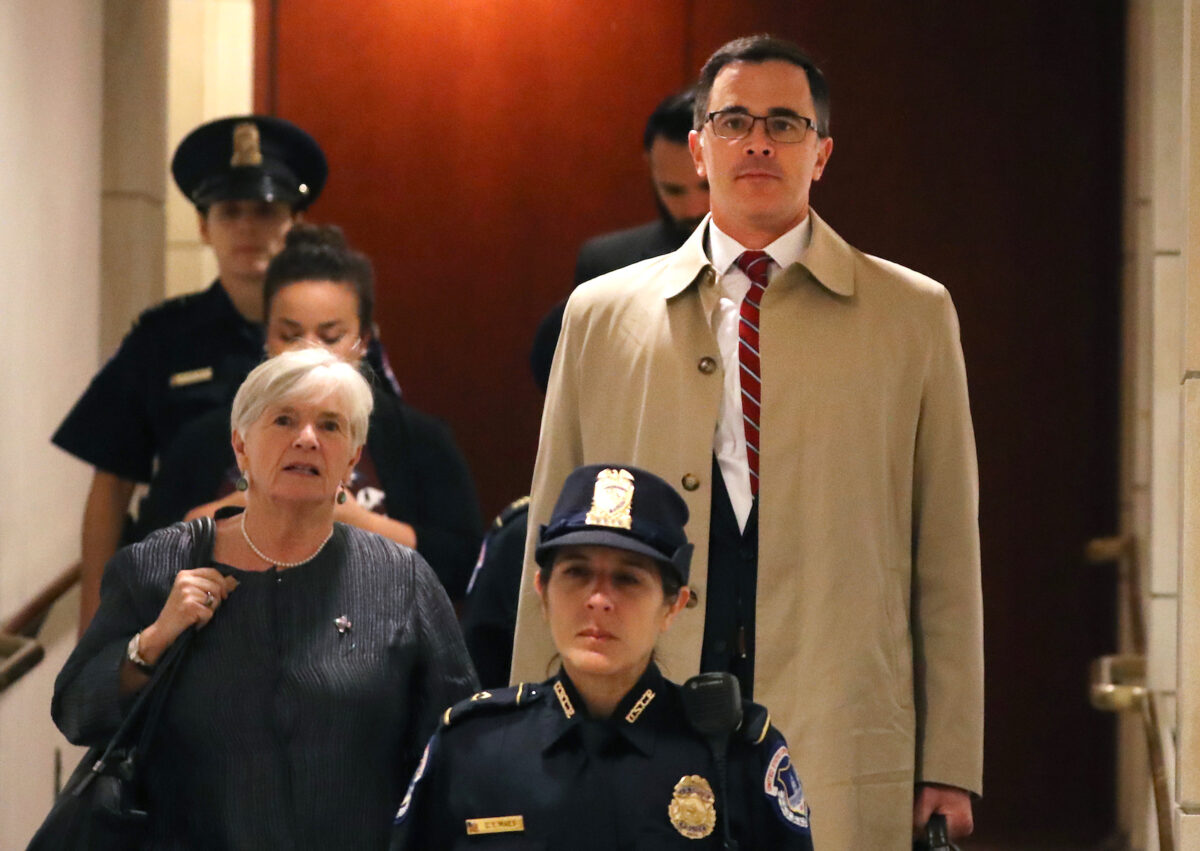 Nunes, ranking member of the House Intelligence Committee, sent a letter to Rep. Adam Schiff (D-Calif.), chairman of the committee, on Nov. 9 requesting Hunter Biden, a Democratic National Committee consultant who tried to obtain dirt on Trump, and the whistleblower testify in the impeachment probe.
Other witness requests included Devon Archer, a business partner of Biden's, Ohr, and all of the whistleblower's sources.
Schiff said later Saturday the committee would evaluate the list and "give due consideration to witnesses within the scope of the impeachment inquiry."
On Sunday, he sent a letter to Nunes claiming the whistleblower's testimony would be "redundant and unnecessary."
Schiff then added that "the individual's appearance before us would only place their personal safety at grave risk" after calls to unmask the anonymous person.
The impeachment process resolution gives Schiff the power to veto witness requests from Republicans; the witnesses vetoed then go before the whole committee, which is controlled by Democrats, for a vote.
Schiff has not commented on the other proposed witnesses. Nunes has also said that Schiff should testify in the inquiry.