MEXICO CITY—Dozens of people were injured on Tuesday, July 31, when a packed Aeromexico-operated Embraer jet crashed soon after takeoff in Mexico's state of Durango, but authorities said most were not seriously hurt and there were no fatalities.
The mid-sized jet was almost full, with 97 passengers and four crew members, when it came down at around 4 p.m. local time, Gerardo Ruiz Esparza, Mexico's minister for communications and transportation, wrote on Twitter.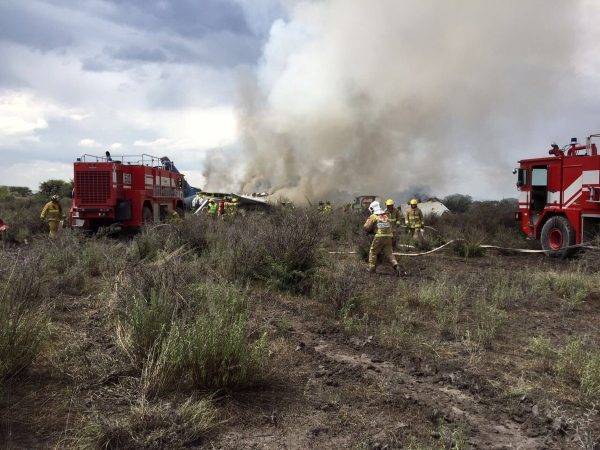 One passenger, identified as Jackeline Flores, told reporters she and her daughter escaped from a hole in the fuselage as the aircraft filled up with smoke and flames.
"A little girl who left the plane was crying because her legs were burned," said Flores, who said she was Mexican but lived in Bogota, Colombia. The plane had barely left the ground in heavy rain when it came down, she said.
Flores said her passport and documents burned in the fire.
"I feel blessed and grateful to God," she said.
TV images showed the severely damaged body of the plane after it came to rest in scrubland and a column of smoke rose into the sky.
The aircraft made an emergency landing about six miles (10 kilometers) from the airport, said Alejandro Cardoza, a spokesman for the state's civil protection agency. Other authorities said the crash was closer to the airport.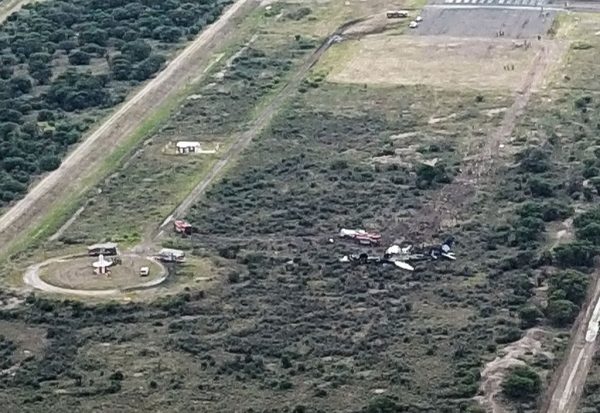 Cardoza said in an interview that around 85 people had suffered mostly light injuries, adding that the fire resulting from the accident had been put out. The civil protection agency said 37 people were hospitalized, while the state health department said two passengers were in a critical condition.
"Many managed to leave the plane on foot," Cardoza said.
The operator of Durango airport, Grupo Aeroportuario Centro Norte, attributed the crash to bad weather conditions, citing preliminary reports. The plane had barely taken off when it felt like it was hit by a strong air current, another passenger told network Televisa.
The head of Mexico's civil aviation agency, Luis Gerardo Fonseca, said it could take months to know the cause of the accident. Speaking to Televisa, he said the plane's voice and data recorders would be recovered once rescue efforts were completed.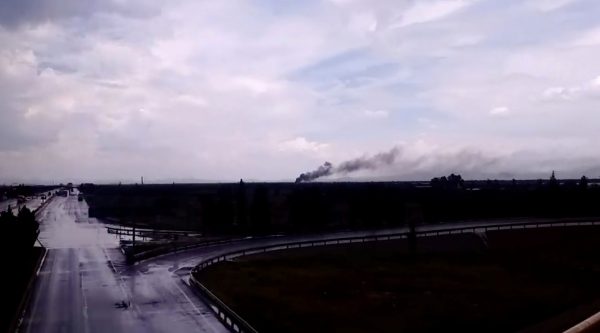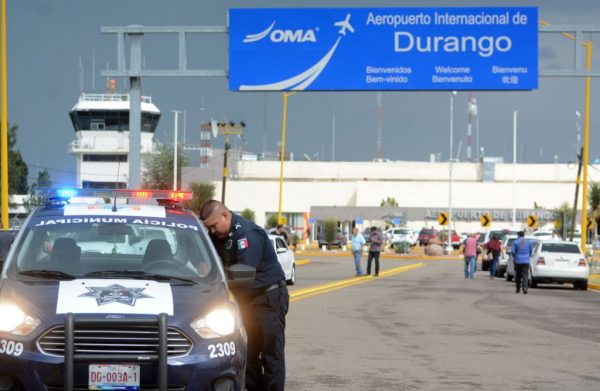 Flight number 2431 was an Embraer 190 bound for Mexico City when it crashed, Aeromexico said on Twitter. A spokesman for the Mexican airline declined to disclose the passenger list or the nationalities of those on board.
A U.S. Embassy spokesman said he did not currently have confirmation of whether any American citizens were involved in the accident.
The Embraer 190 has been involved in only one fatal crash, which occurred when a Henan Airlines flight overshot a Chinese runway in a 2010 accident, according to a summary by the Aviation Safety Network.
Aeromexico leased the 10 year-old aircraft involved in Tuesday's incident from Republic Airlines in the United States in 2014, according to data on Planespotters.net.
Embraer said late on Tuesday that it had sent a team of technicians to the scene of the accident and stood ready to support the investigation.
Mexican President Enrique Pena Nieto wrote on Twitter that he had instructed the defense, civil protection and transportation ministries to aid in the response to the crash.
By Lizbeth Diaz and Julia Love