Sen. Kamala Harris (D-Calif.) was unable to answer when initially asked what specific laws Rudy Giuliani, President Donald Trump's lawyer, has broken.
Harris, a contender for the Democratic presidential nomination, appeared on CNN's "Anderson Cooper 360" late on Oct. 18. Cooper asked her what she thought about reports that Giuliani sought a visa for Viktor Shokin, Ukraine's former top prosecutor, against the efforts of the Ukrainian embassy and the State Department.
Harris claimed Giuliani "has clearly broken many laws" and that his actions violated an "extraordinary number of rules and ethical laws."
The host then asked what specific laws Giuliani had broken.
"Well, I don't know," Harris responded, before adding: "We're going to find out."
"But I don't—I think that the range includes not only abuse of power and perhaps misstatement and mischaracterization of his role and his responsibilities, but I also really do wonder just instinctively whether there's been any bribery associated with Giuliani's conduct," she continued.
"I think there are a number of questions to be asked, and once the facts are transparent and have been available for Congress at the very beginning to see it, I think we'll know what laws have been broken."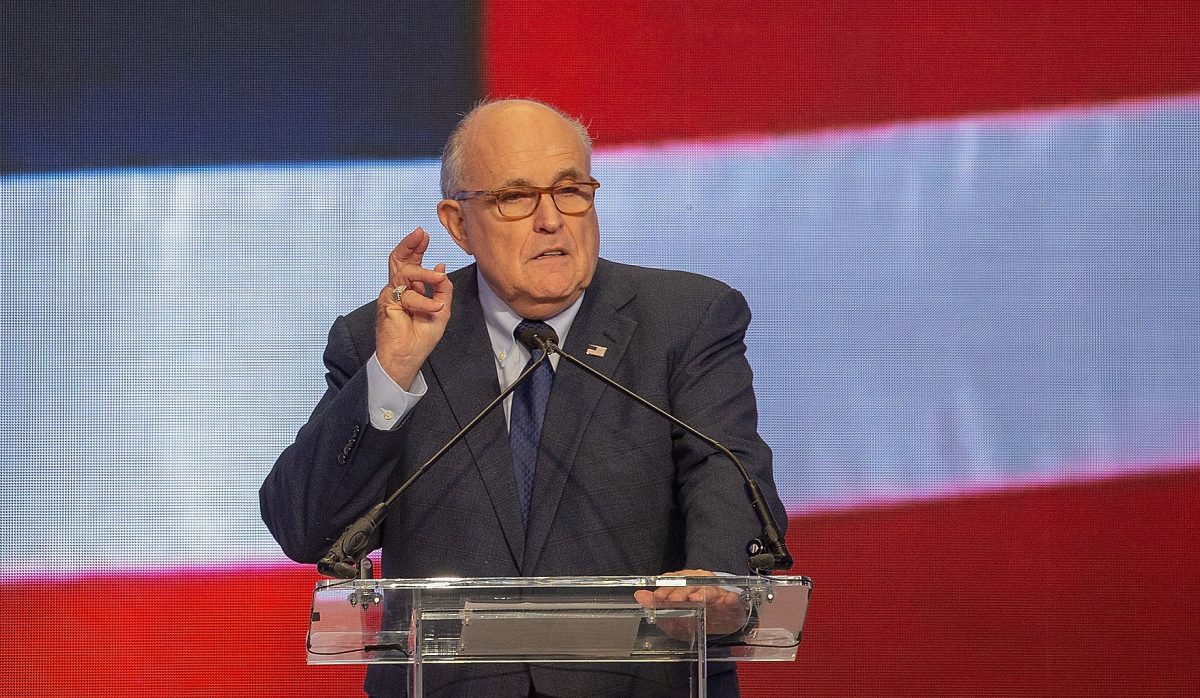 House Democrats launched an impeachment inquiry into Trump based on an anonymous complaint alleging Trump pressured Ukrainian President Volodymyr Zelensky into investigating former Vice President Joe Biden, who is also a candidate for the 2020 Democratic nomination.
Biden said last year that while vice president in 2016, he threatened to withhold $1 billion in aid from Ukraine unless then-President Petro Poroshenko ousted Shokin.
"I said, you're not getting the billion. I'm going to be leaving here in, I think it was about six hours. I looked at them and said: I'm leaving in six hours. If the prosecutor is not fired, you're not getting the money. Well, son of a [expletive]. He got fired. And they put in place someone who was solid at the time," Biden said.
Shokin was probing Burisma at the time. Biden's son, Hunter Biden, sat on the board of Burisma from 2014 to 2019. According to a new report, Hunter Biden may have made as much as $83,333 a month for his work.
Shokin said that Poroshenko pressured him to end the investigation into Burisma, and when Shokin refused, Poroshenko asked him to resign, citing Biden.
Trump, during the call, asked Zelensky to probe corruption in his country, including what happened with the Bidens. Ukraine's top prosecutor said last month that he was reviewing cases closed in the past, including the Burisma investigation.
Separately, Ukraine lawmakers admitted to interfering in the 2016 presidential election, preferring that Trump not get elected. Ukrainian parliament member Serhei] Leshchenko told the Financial Times that he was working against Trump and the paper said "Kiev's wider political leadership" was involved in similar efforts. Some documents about Paul Manafort, who was briefly Trump's campaign chairman, were released by Ukraine as part of the effort.
Ukraine's embassy confirmed this year that a Democratic National Committee (DNC) contractor tried to obtain dirt on Trump's campaign during the election.
Giuliani has been involved in efforts to figure out what happened during the election, angering Democrats. He was subpoenaed as part of the impeachment inquiry but rejected the subpoena, daring Congress to enforce it.