HONG KONG—Zack Ho has a recurring nightmare in which a man throws him off a tall building.
Other times, he is being chased by Hong Kong police.
Most nights though, he has trouble falling asleep.
Ho, 18, is in his last year of high school. Before mass protests erupted in mid-2019, before the Hong Kong government proposed the controversial extradition bill that prompted Ho to join a concern group and begin his journey as an activist, he was like any average high school kid. He was studying for his finals and training as a student athlete, representing his school in basketball competitions.
But after half a year of joining protests, witnessing bloody arrests at the frontlines, and being tear-gassed by police—with the government shelving the bill but refusing to concede to protesters' other pro-democracy demands—Ho says he feels the movement is taking a mental and physical toll on him.
"The feeling is hard to describe. It's like something is tugging at my heart," he said during an interview in December.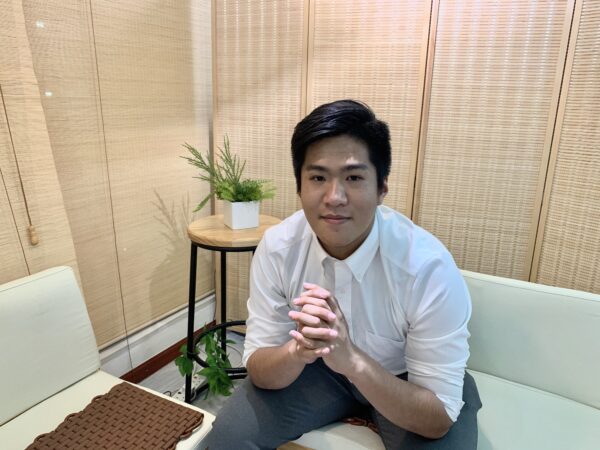 He devotes most of his time and attention to serving as convener of student activist group Inspidemia Hong Kong and planning logistics for protest events. His grades have suffered, and he has stopped playing basketball. It's a sacrifice he's willing to make, but he can't help but feel frustrated and hopeless when thinking about the current situation.
"I will blame myself. I feel, even though I'm doing so much, why has nothing happened? I loathe that. … Why hasn't the government woken up?"
Amid Hong Kong's ongoing protest movement against the Chinese regime's growing encroachment over the city's autonomy, teens and young adults are often at the frontlines, organizing events or confronting police during clashes.
Counselors and social workers worry about the impact on young protesters' mental health.
The Youth
At the start of mass protests that began in June 2019, several people who participated in protests reportedly committed suicide. At the time, the government hadn't yet agreed to completely withdraw an extradition bill that would allow the Chinese regime to transfer individuals in Hong Kong for trial in mainland China.
Clarence Tsang, executive director of the Samaritan Befrienders, an NGO that provides counseling services in Hong Kong, said that that period was marked by a sense of hopelessness among young protesters.
His organization runs a hotline, mobile app, and a suicide crisis intervention center for people with suicidal thoughts or behavior. Some impacted by the political movement needed such help.
But as the protests continued and the public focused on instances of alleged police violence toward protesters, their emotions turned to anger. "It turned to a stage where they had to get revenge. They had no time to focus on the emotional status of themselves. It turned into actions to deal with the government and the police," Tsang said.
Young students were especially distraught after the Hong Kong government in October 2019 banned citizens from wearing facial masks during public gatherings. As a result, some schools even had to cancel classes.
"They felt the government really did not listen to their voices … that the government is doing more and more to control everything," Tsang said. In November 2019, a Hong Kong court ruled that the ban was unconstitutional; the government has appealed the ruling, with the next court hearing scheduled for this month.
The emotional reactions to the mask ban were alarming enough that the Hong Kong Psychological Society's department of educational psychologists issued a statement at the time, urging the government to consult with mental health professionals and reprimanding it for "ignoring students' feelings." Following the protests, the organization also issued a guide on how school staff can identify students with emotional needs, recognize suicidal tendencies, and how to console them or direct them to mental health services.
But youth have been reluctant to turn to institutions for help, fearing that organizations that receive funding from the government would leak their information to the police, or believing that they won't be understood by adult service providers, said Tsang.
For example, Ho has contacted a social worker at his school, but he found it difficult to put into action the advice the social worker gave. "I can't go through the pain … it's quite a big burden for me," said Ho.
He said that one of his biggest frustrations is the constant arguing among student organizations advocating for pro-democracy causes. Their discussion meetings usually run past midnight. He has found himself stress-eating on midnight snacks. "I was more handsome back in June," Ho said half-jokingly, noting that he has gained weight.
Meanwhile, some of his peers have intense fears of getting arrested by police; when walking on the streets, they feel as if they're being followed.
Social worker Ah Ming (nickname) noted that youth tend to turn to counseling staff who volunteer at protest sites.
At the start of the protest movement, most social workers appeared at protests as third-party monitors of police behavior and to help de-escalate tensions between police and protesters. Later, a group of roughly 30 to 40 decided to form a volunteer group to assist protesters who need counseling or mental health services.
Because the volunteers are often at the protest sites, protesters tended to feel comfortable opening up to them.
"A lot of inner thoughts, they [protesters] may not easily speak out loud … their emotional states are quite complicated," Ah Ming said. The volunteers could refer them to formal services, or if they preferred something informal, introduce them to mental health professionals they know.

Ah Ming said some youth have mood disorders and are so distressed that even with prescribed medication, they still have insomnia.
But the emotional trauma isn't confined to young protesters. She recalled a story of one older protester who managed to leave Polytechnic University before a two-week siege in November 2019. During the stand-off, police sealed off the campus and bombarded the school with tear gas, water cannon, and projectiles, leaving dozens of protesters trapped inside.
The protester decided to eat a meal out one day. After ordering a dish, he suddenly burst into tears. "He felt happy that he got to eat well, but he also thought back to those people who are still inside [the university]. He didn't know what to do."
Ah Ming said that protesters who escaped police arrest, or first-aid workers who left Polytechnic after their supplies ran out, shared that they felt a kind of survivor's guilt.
"Some people feel they want to do more … but they don't know how," she said.
Family Disagreements
Tsang said one of the biggest triggers of emotional distress is differences in political opinions among family. Some protesters have been kicked out of the house due to their parents being pro-government and disagreeing with the protest movement's goals.
"We always say that family is the best shelter for everybody. But now it's not the case. People don't have a place where they feel safe to talk about emotions," Tsang said. The arguments at home are stressful for both parents and children.
For protesters who feel "lonely, [that] they do not have people listening to them," Samaritan Befrienders tries to "lend a pair of ears to them" so they can openly discuss their feelings.
Ho, for example, said he has tried to share with his family, but gets the sense that they don't understand him. He often gets into arguments with his mother, who believes protesters are causing too much trouble, and feels she is constantly judging him for his choices.
Tsang said it can be especially difficult for young students, as some schools and universities have discouraged their students from openly discussing the protest movement. Without an outlet to discuss their emotions, they can feel stifled.
Samaritan Befrienders has started to give talks at secondary schools to teach parents how to improve communication with their children. Tsang encourages parents to be good listeners and accept that their child may hold differing viewpoints. "Try to show your love for them, even though how different you are in your political views," he said, such as by giving them a hug or pouring a glass of water.
Trauma at Large
Ah Ming said that while Hong Kong has yet to resolve the crisis, something must be done to help citizens make sense of their collective trauma.
In mid-December, thousands of staff in the city's social welfare sector organized a three-day strike to call out the government for the current "humanitarian crisis."
They organized an event in Tsim Sha Tsui, a busy shopping district, where people were encouraged to write down what they've lost in the past six months.
One woman broke down crying as she spoke of her family disagreements.
Ah Ming said that for some, such as the more than 6,000 citizens arrested for protest activity, "there's very practical things that indicate your life is now different. … You have to learn how to adjust and live as normal." For example, at the police station, officers may have confiscated their phones. Others may have to report to the station regularly after receiving bail.
Ho said he'll keep going despite feeling defeated. "I can't walk away now. I feel like I will let down others if I give up."
He hopes to make use of his English language skills to conduct international advocacy for the protest movement.
He's also thinking about studying politics and public administration in college later this year, though for now, he just wishes for a little normalcy, such as finding time to play ball again.
And looking back at photos of himself in June—maybe working on getting his "jawline" back.
If you or someone you know is showing signs that they might be considering suicide, the suicide prevention hotline is available 24-7 for those in Hong Kong at 2382 0000. For urgent assistance, call 999.
Those in the United States can call 800-273-TALK or go to suicidepreventionlifeline.org. Texts can also be sent to The Crisis Text Line at 741 741.