"He was a big kid," Cody Walker shared, with a smile on his face and tears in his eyes.
The critically acclaimed feature-length documentary I Am Paul Walker, directed by Adrian Buitenhuis, celebrates the life of the Southern California native who broke hearts when he died in a freak car accident in 2013. He was only 40 years old. Walker tested the water as a child actor before finding worldwide fame as Brian O'Conner in the Fast & Furious movie franchise, and six years after his death, the world is still reeling. This incredible documentary was released to the public in November of 2018, and in the months that have followed, people have responded with love and awe.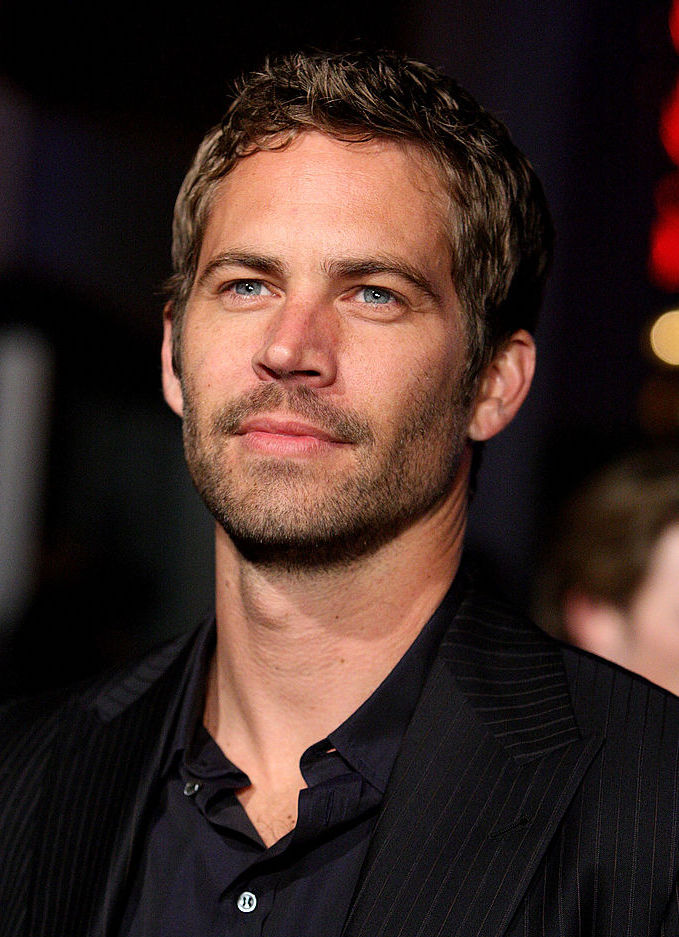 The documentary is filled to bursting with never-before-seen archive family footage, old photos and home movies, and interviews with Walker's family, friends, co-stars, and the people who knew him best. Revealing footage even delves back into life before fame when Walker was a curly haired, cheekily grinning teen with a mischievous twinkle in his eye. The twinkle never left. But he was a man of simple pleasures after all was said and done; surfing, fast cars, and his daughter brought him the greatest happiness of all.
Whether or not you're a Fast & Furious fanatic, this is the story of a life lived with passion, an awe-inspiring personality, and a smile that could have ruled the world. Have you seen I Am Paul Walker yet?
The most extraordinary thing of all: Walker didn't even want to be an actor, his brother Caleb revealed in the Paramount Network promo. "He would always say he wanted to be a park ranger," Caleb shared, "you know, make $28,000 a year and live in the wilderness." Walker grew up loving the great outdoors and was always a curious spirit. "He liked to go fast," Walker's sister Ashlie added with a grin. "As soon as I was old enough to hang on tight, I was on the back of his big wheel with him going for the ride of my life."
The Fast & Furious franchise achieved stratospheric success, grossing over $5 billion to date. However Rob Cohen, the director of the original movie, said that Walker's core values remained unaffected. "My daughter, my surfing," Cohen paraphrased, "that's the life and that's what I care about."
Walker's childhood friends remain deeply affected by the loss of their dear friend six years after his untimely death, but they're still able to poke fun at Walker's endearing contradictions. Oakley Lehman described Walker as a "gun-toting hippie […] a lover and a fighter," and Andy Muxlow, another friend from way-back-when, added, "He's definitely not a puppet. He's definitely not someone who's going to be told to do something and then do it." Walker was loved. Every single person in the documentary's moving two-minute promo speaks with a smile on their face and tears in their eyes, and as a viewer, you'd be hard pressed not to wind up the same way.
"I can actually say he did a lot of things that made a lot of difference in a lot of peoples lives," Paul's uncle Rhett Walker added soberly, reminding us that Walker gave a lot to humanitarian causes, just because he cared. Responses to the promo on social media have echoed the love of Walker's nearest and dearest. "Legends never die," wrote one fan. "His selfless acts made me want to become a better person," shared another, while many shared their feelings with relatable simplicity: "I miss him. He didn't deserve to be taken."
"He lived five lifetimes," Running Scared director Wayne Kramer added, in awe of the man he worked with. The world has a lot to learn from Paul Walker, and this documentary gives us the opportunity to do so. I Am Paul Walker is available through the Paramount Network and it's a must-see.
Don't hesitate.