A second powerful storm in as many weeks was bearing down on a string of battered Caribbean islands, with forecasters saying Maria would strengthen rapidly into a major hurricane as it ripped into the Leeward Islands on Monday night.
Maria's strength was building as it approached the Lesser Antilles, the U.S. National HurricaneCenter said, estimating its winds near 90 miles per hour.
"Maria is expected to become a major hurricane as it moves through the Leeward Islands," the forecaster said, marked by "rapid strengthening" during the next 48 hours.
Maria is approaching the eastern Caribbean less than two weeks after Irma hammered the region before overrunning Florida.
That storm, one of the most powerful ever recorded in the Atlantic with winds up to 185 miles per hour, killed at least 84 people, more than half of them in the Caribbean.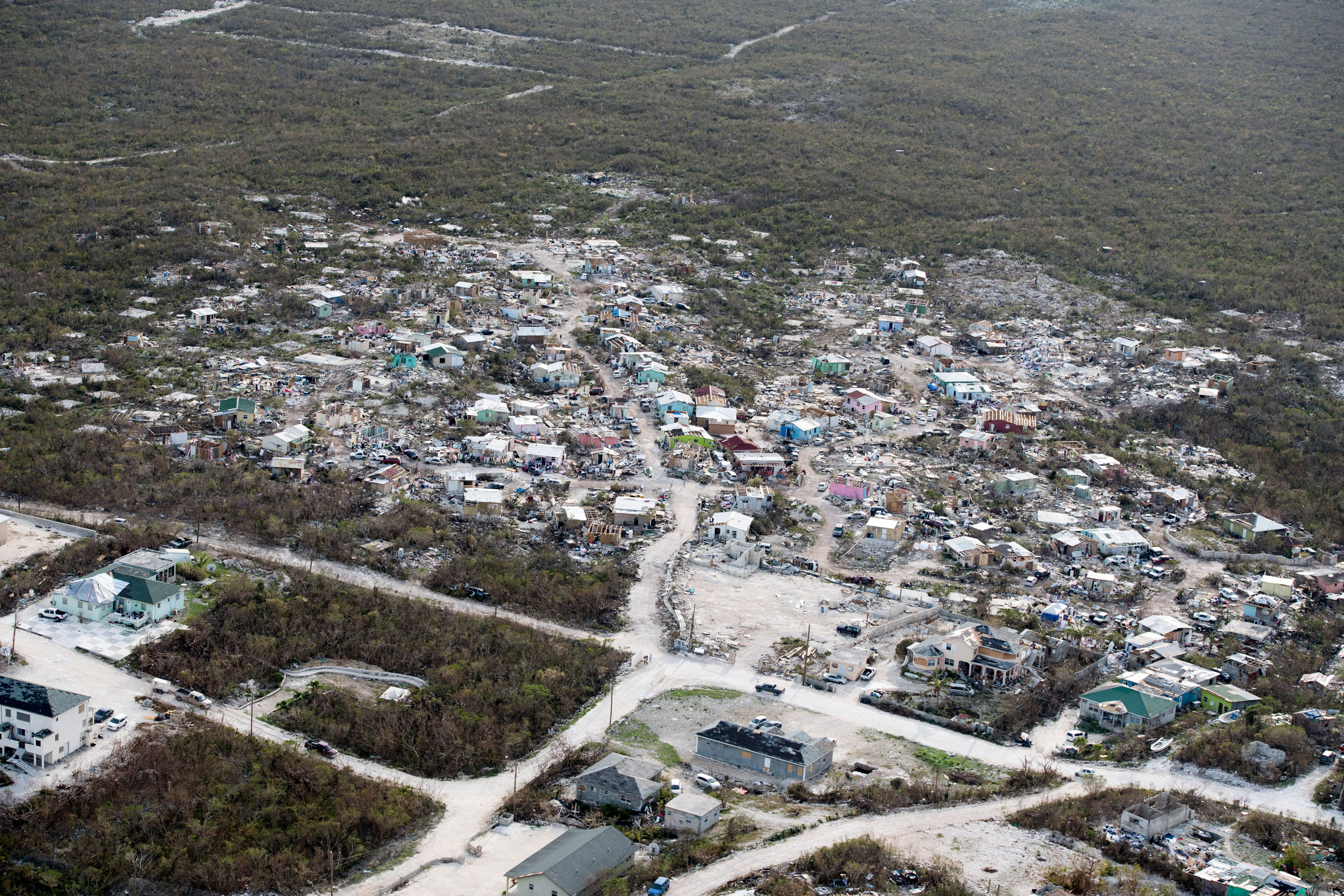 As of 2 a.m., the center of the storm was about 90 miles north-northeast of Barbados and about 170 miles east-southeast of the Leeward island of Dominica, moving to the west-northwest at about 13 mph.
Hurricane conditions were expected for Guadalupe, Dominica, Martinique and St. Kitts, Nevis and Montserrat, and the hurricane center warned Puerto Rico to monitor the storm.
The British Virgin Islands and St. Martin, which was devastated by Hurricane Irma, were under a hurricane watch, as were the U.S. Virgin Islands and Anguilla.
More than 1,700 residents of Barbuda, where Irma damaged nearly every building, braced for Maria on neighboring Antigua, now under a tropical storm watch, said Ronald Sanders, the country's ambassador to the United States.
Puerto Rico has already begun preparations for Maria, which by Tuesday was expected to unleash powerful winds on the U.S. territory, already dealing with a weakened economy and fragile power grid.
Damage to Puerto Rico could also disrupt the disaster relief supply chain to other islands that were hit by Irma.
"Puerto Rico is our lifeline," said Judson Burdon, a permanent resident of Anguilla who has helped coordinate supply shipments to the island. "We had two volunteer flights cancel because of the weather that is coming."
The planned deliveries consisted of plywood, power tools and screws to close up windows and doors that remain open on the island, where 90 percent of structures were damaged.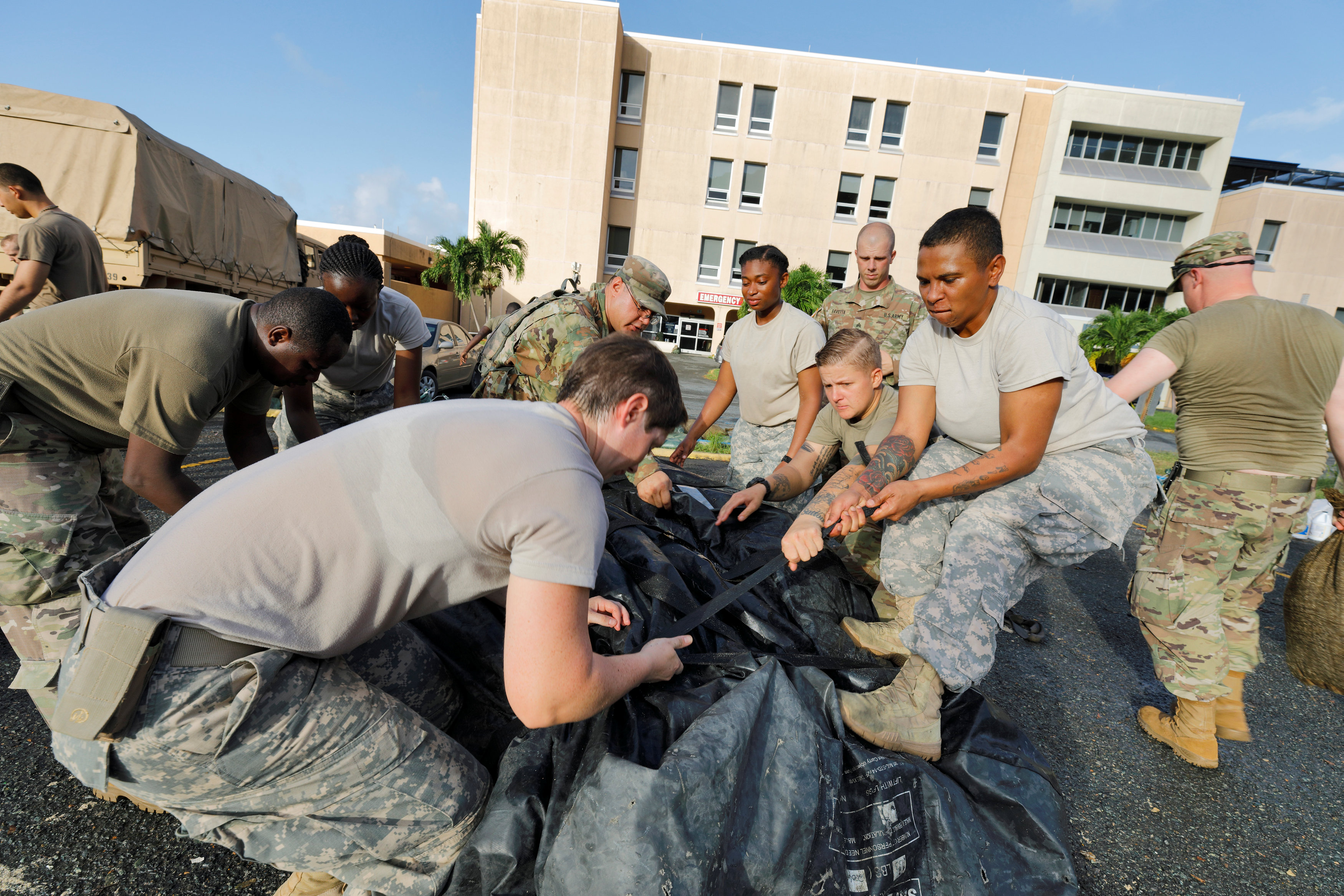 The hurricane center also issued a tropical storm watch for portions of the U.S. mid-Atlantic and New England coast by Tuesday as a second hurricane, Jose, moved slowly north from its position in the Atlantic Ocean about 315 miles southeast of Cape Hatteras, North Carolina.
The eye of Jose, with top sustained winds of 90 miles per hour, should remain off the U.S. East Coast, the NHS said.
Even so, by Tuesday it could bring tropical storm conditions from Fenwick Island, Delaware, to Sandy Hook, New Jersey, and from East Rockaway Inlet on New York's Long Island to the Massachusetts island of Nantucket.
Up to five inches of rain could fall over parts of the area, and the storm could bring dangerous surf and rip currents as well.
By Frank McGurty and Jessica Resnick-Ault