Police in Florida said over a dozen bricks of cocaine washed up on at least two beaches, as Hurrican Dorian waves pushed debris ashore.
A spokesperson for the Melbourne Police Department told USA Today that a beachgoer spotted something suspicious onshore at Paradise Beach Park at around 8 a.m. on Tuesday, Sept. 3 and then alerted a nearby officer.
"An officer was on patrol when someone said that they saw something suspicious," said Cheryl Mall, spokeswoman for the city of Melbourne.
The patrolman was cited by WTSP as saying that the suspicious package was "wrapped in a way that is consistent with a kilo of illegal drugs."
A photo of the find, obtained by USA Today and attributed to the Melbourne Police Department, showed a rectangular packet tightly wrapped in tape, bearing the Spanish word "dinamitar" or "dynamite."
WTSP reported that a test of the package indicated it contained cocaine. The news outlet reported that several hours earlier, 25 kilos of cocaine had washed up on another beach about 14 miles away.
USA Today cited police as saying other items had washed ashore in northern Brevard, indicating that these were possibly bricks of cocaine.
Authorities said anyone who finds suspicious items washed ashore should contact the police.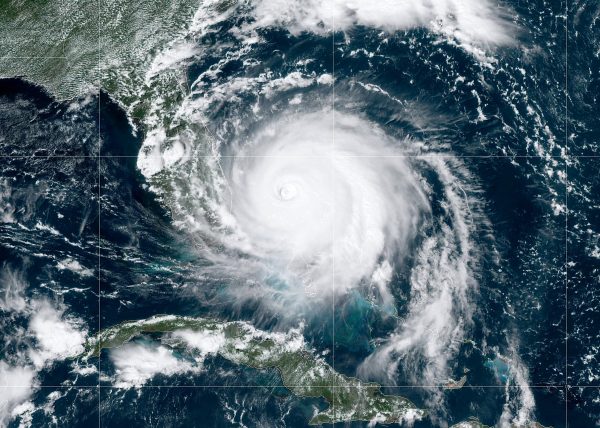 Cocaine Worth a Combined $1M Found at 3 Washington State Grocery Stores
The incident follows the case of cocaine valued at more than $1 million combined found with shipments of bananas at three Safeway grocery stores in Washington state—Woodinville, Bellingham, and Federal Way.
The King County Sheriff's Office said in a statement Safeway workers at a store in Woodinville found two boxes containing what appeared to be "multiple packages of suspected narcotics" while unstacking boxes of bananas in the store's back room on Aug. 18. Deputies determined the packages contained about 49 pounds of cocaine, adding that the two boxes have a combined street value of around $550,000.
"They were in the back in the produce area, and they were unstacking large boxes of bananas that they had just gotten in through a central warehouse, and as they were unstacking the bananas, two of the boxes caught their eye because they didn't have bananas in them," King County Deputy Ryan Abbott told Seattle ABC affiliate KOMO. "There were a couple moldy bananas on the top, but underneath were several rectangular-shaped, wrapped in brown paper, blocks and they cut into one of them and saw a white, powdery substance and they immediately called the police."
The sheriff's office said the Drug Enforcement Agency (DEA) is assisting with the office's investigation, which is ongoing.
King County Sheriff's Department says 22 kilos cocaine found in banana shipments to Woodinville Safeway. 23 kilos found hidden in box sent to Belligham location. 11 kilos discovered at Federal Way location. (Photo from KCSO from Woodinville) #komonews pic.twitter.com/0n71VpZm1j

— Suzanne Phan (@SuzannePhan) August 22, 2019
That same day, police in Bellingham said Safeway grocery store employees found about 51 pounds of cocaine while unloading bananas. Bricks of cocaine were hidden under a pile of bananas in the boxes.
They said the workers immediately called 911 and officers seized the drugs.
"It was very likely a mistake made," Bellingham Police Lt. Claudia Murphy told KOMO. "This shipment was definitely not meant to come to these stores."
Officials said the bananas came from a Safeway warehouse in Auburn, which is in King County.
At the Federal Way location, the King County Sheriff's Office said cocaine was discovered with bananas by Safeway employees at the store. Komo reported that the cocaine was about 2.2 pounds, or 1 kilo, which authorities said has a street value of $25,000.
"This is an ongoing investigation as detectives try to determine where the bananas came from," the sheriff's office said. "Safeway has been extremely cooperative with police and employees have searched through all other incoming boxes of bananas."
Coast Guard Seizes Submarine Containing Cocaine
According to earlier reports, the U.S. Coast Guard released video of service members jumping onto a moving submarine during a dramatic cocaine bust worth $232 million.
The U.S. Coast Guard Cutter Munro crew can be seen following a suspected drug-smuggling submersible as it moves alongside the cutter at the surface of the Eastern Pacific Ocean on June 18, according to a news release by the agency.
One guardsman repeatedly calls out in Spanish: "Stop your boat now!"
Crew members then jump onto the top of the mostly submerged vessel as it cuts through the waves before prying open the hatch, revealing a suspect with his hands raised before the video cuts out.
.@VP is welcoming back the crew of CG Cutter Munro as they turn over 39K lbs of cocaine from drug seizures like this one from a semi-submersible off South America to federal agents. We will be live-streaming the offload on Facebook in a few hours. More: https://t.co/5eQRbQpxw5 pic.twitter.com/9bMRorDC4I

— U.S. Coast Guard (@USCG) July 11, 2019
The Associated Press reported that 39,000 pounds of cocaine and 933 pounds of marijuana were seized from the vessel. The narcotics had an estimated street value of $232 million.
The bust was one of 14 operations spanning two months that targeted drug smugglers off the coasts of Mexico, Central America, and South America. Fifty-five smuggling suspects were taken into custody, reported AP.
Linda Fagan, commander of Coast Guard Pacific Area, was cited by Coast Guard News as saying that the seized drugs are smuggled by international cartels, whose actions, if "left unchecked, fuels violence and instability that corrodes our Hemisphere's social and economic fabric, and directly contributes to historically high drug-related deaths in neighborhoods across North America."
The Coast Guard said it has increased its U.S. and allied presence in the Eastern Pacific Ocean and Caribbean Basin, which are known drug transit zones off of Central and South America, as part of its Western Hemisphere Strategy to stem the flow of illicit drugs into American communities.
The Associated Press contributed to this report.