Police in South Carolina are searching for a woman believed to be a missing person, after a human bone was uncovered by a dog digging in it's owner's backyard.
Reports indicate that the Seneca resident who owns the dog got in touch with authorities Monday after being unable to determine whether the bone was human or animal.
Upon arrival, authorities retrieved the bone and had it sent to the county medical examiner's office where it was confirmed to be a human female's right femur and pelvic bone, reported Crime Online.
Following the discovery, police used cadaver dogs to conduct a "large-scale search of the area."
Partial human remains were discovered close to a nearby creek on June 19. The remains are currently undergoing testing by a team of forensic professionals.
Authorities say the right femur and pelvic bone discovered by the dog likely belong to a woman. She was approximately 5-foot-1 to 5-foot-7 tall, and between the ages of 25 and 40.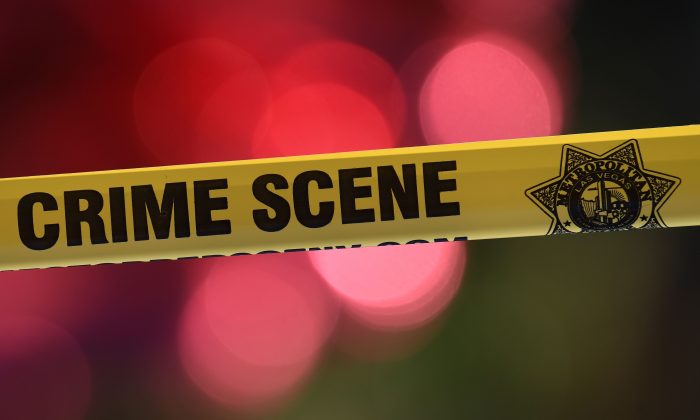 Police believe the death occurred no longer than one year ago but most likely within the the past few months.
Officials stated that, should the forensics team find DNA, it will be compared to "known missing persons, including the two recently reported missing women from Oconee County."
Two women, Laura Ann Anders, 46, and Faith Roach, 26, both went missing from the area in February 2019, according to NBC4.
The husband of one of the missing women, Laura Ann Anders, reported her missing on February 5. He told police he last heard from her on February 2 before she went shopping in Spartanburg.
The other missing woman, Faith Roach was said to have disappeared from the area on February 4.
Her family, who hadn't heard from her in weeks, allegedly told police that someone had informed them that Roach was in danger and was being held against her will.
No further details are available at this time.
South Carolina Missing Person Statistics
According to a report from by Vivint Source, as of February, South Carolina has 184 open missing-person cases.
The report ranks South Caroline No. 31 overall, with 3.7 missing persons for every 100,000 people. Alaska has the most missing persons, with 41.8 missing for every 100,000 people.
US Missing Person Statistics
The following statistics come from the Missing Persons Cases Network:, in a Facebook post on February 21:
"Of the 15,207 people currently missing in the US, approximately 60% are male and 40% are female.
"The average age of people when they go missing is around 34.
"As of January 2019, there are 106 children currently missing who were younger than a year old when they went missing.
"Alaska has the most missing persons per capita, with 41.8 people missing per 100,000 population.
"Massachusetts has the least missing persons per capita, with 1.8 people missing per 100,000 population."
However, "California has the most missing persons in total, with 2,133 people missing. Rhode Island has the least, with 20 people missing.
"The cities with the most missing people total include Los Angeles (189), Phoenix (170), Houston (165), San Francisco (163), and Detroit (150).
"There are 12,459 unidentified persons as of January 2019."