Year 12 students in New South Wales (NSW) will spend their last weeks of high school at home due to harsh lockdown restrictions, with those in Greater Sydney enduring eight weeks and counting, of stay-at-home orders.
The NSW Department of Education announced on Aug. 27 that HSC exams scheduled to begin on Oct. 12 would be pushed back to November.
Two friends and co-captains of their school in Sydney, Erika Yu and Stephanie Nwosu, have just finished sitting their HSC trial exams that were held online.
Yu and Nwosu told The Epoch Times on Aug. 29 that home learning has added more stress on top of an already overwhelming period of time.
They both missed being surrounded by their friends and were extremely disappointed that their opportunity to carry out tasks as school captains had been cut short.
"I have definitely missed school. I miss the interactions with other students and teachers," Nwosu said. "We [also] haven't been able to do Year 12 celebrations as normal, which is really sad."
"Like Stephanie said, we talk about this all the time, and we would never have guessed that our last term of high school would be spent at home," Yu added. "And for many students, including me, their last term is spent almost completely in their bedrooms."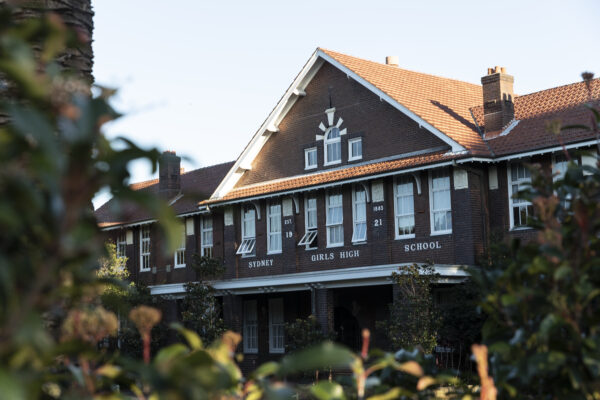 While initially, a novel experience, learning from home has turned into a challenge. Motivation is becoming more difficult to find, and trying to stay on top of their studies is becoming more difficult with the range of distractions at home.
Yu said she had originally taken advantage of the flexibility of online learning by creating her own schedules. However, the enjoyment gradually turned into exhaustion after one month.
"I think I enjoyed online learning and was really productive because I had only expected this to last maybe a month [at] maximum," she said.
However, for Nwosu, online learning has only added difficulties to balancing schoolwork with family responsibilities.
"I feel like I can't talk to anyone about my problems because everyone is experiencing their own problems, and I don't want to put more pressure on them," Nwosu said. "I've found it hard to email teachers or talk to my other classmates about school work, so I feel very left out with the work."
Their school and teachers check in on students' well-being through weekly Zoom meetings where they are encouraged to ask questions and bring up concerns with the whole year group.
"This definitely helped clarify things and, from what I could tell, was a big help to students," Yu said.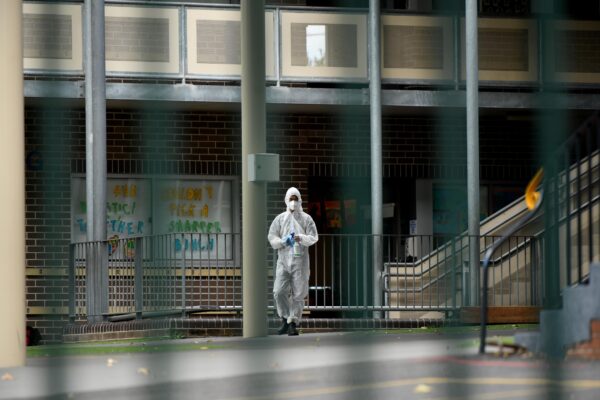 Meanwhile, in regional NSW, Bianca Lubke from Wagga Wagga is heading into her third week of online learning. But as someone who loves going out with friends, she said it had not been a good experience.
"I'm very grateful that [the lockdowns have] just been the past two weeks, but we were under the impression that was it was only going to be a week long," Lubke told The Epoch Times on Aug. 31. "So I guess the motivation to keep on going has slowly been dropping bits and bits—especially seeing the situation worsen."
Lubke said she felt grateful to sit her HSC trials in person, but finds it devastating that after 13 years of hard work, her potential last weeks of high school will be spent at home.
"The thing that hits me the hardest is that I'm not going to be able to sit by the side of my best friend," she said. "It's just been us two working together and sticking together, and we're not going to be able to celebrate properly."
"I'm very proud of the Year 12s in Sydney, especially having gone through this and much longer than I have. I'm only in my third week, and I'm struggling, so I can't imagine how they feel. My heart goes out to everyone else," she added.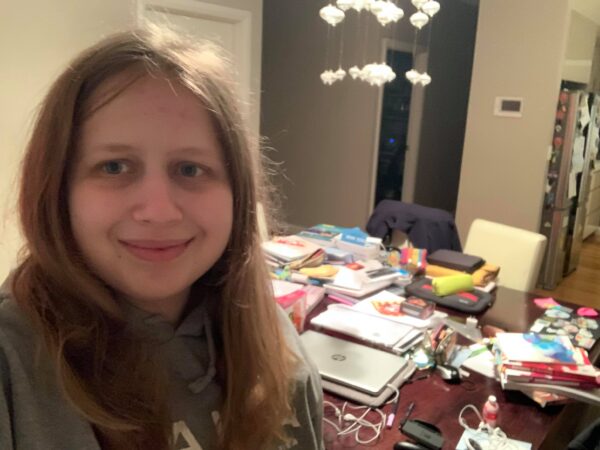 Lubke also outlined the impact that delayed HSC exams will have on regional kids who work on farms.
"So I personally don't live on a farm, I live in the suburbs, but three, four of my classmates are farm boys, and they've all lost their jobs and harvest because of the pushback date of the HSC," Lubke said.
Harvesting season begins in November, and having delayed exams means farm businesses will lose all the farmhands who originally should have graduated by that time.
Australia has been experiencing a critical rural labour shortage since the closure of international borders in March 2020. The federal government has tried running campaigns and incentives to encourage city dwellers to take up fruit and vegetable picking but to no avail.
All three students said the ongoing uncertainty and government snap decisions has also caused frustration and stress.
"They're just turning around making snap decisions, which I understand you need to do in this circumstance, but I feel like it could be better handled," Lubke said.
They also feel that there has been a complete lack of communication from the Department of Education.
"I wish they take the situation students have been faced with and the implications this may have into real consideration," Nwosu said.
Yu echoes the sentiment, adding she hopes the department would welcome student input and seriously evaluate the mental health and academic impact of their decisions on students.
Lifeline Australia: 13 11 14
Kids Helpline: 1800 55 1800