SpaceX's Crew Dragon capsule is scheduled to launch with two American astronauts on Wednesday from the John F. Kennedy Space Center on Merritt Island, Florida.
President Donald Trump, Vice President Mike Pence, and SpaceX founder Elon Musk will be among those watching in person as the Falcon 9 rocket takes off with the capsule attached. It will be the first launch of astronauts from the United States in nine years and the first time a private aircraft has flown American astronauts into orbit.
The instantaneous launch window opens at 4:33 p.m. EDT, or 20:33 UTC.
If conditions aren't right for the launch, two backup launch windows have been identified: May 30 at 3:22 p.m. EDT and May 31 at 3 p.m. EDT.
Live coverage through SpaceX's website will begin about four hours before liftoff. NASA, the U.S. space agency, will also broadcast live coverage starting around four hours ahead of time.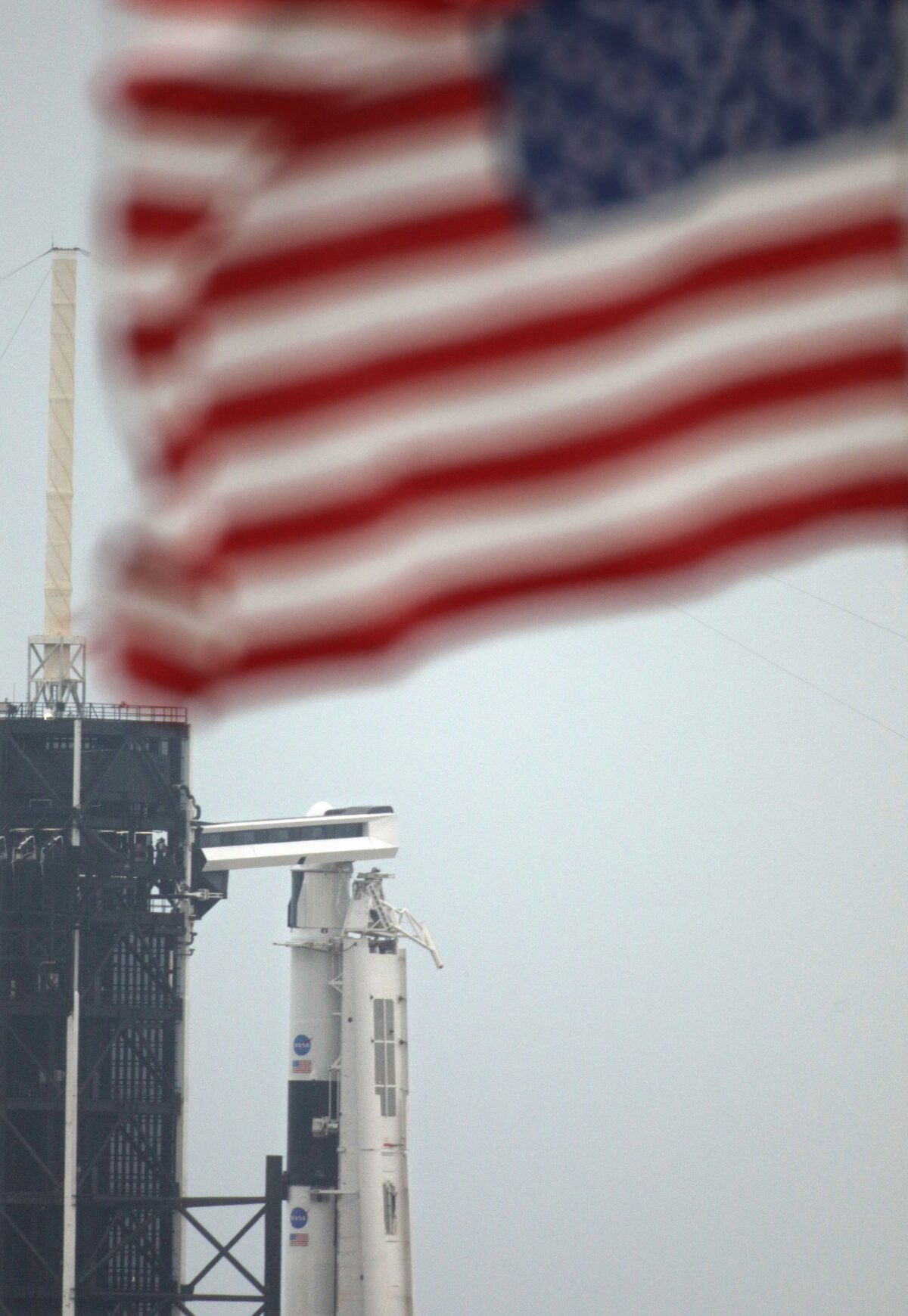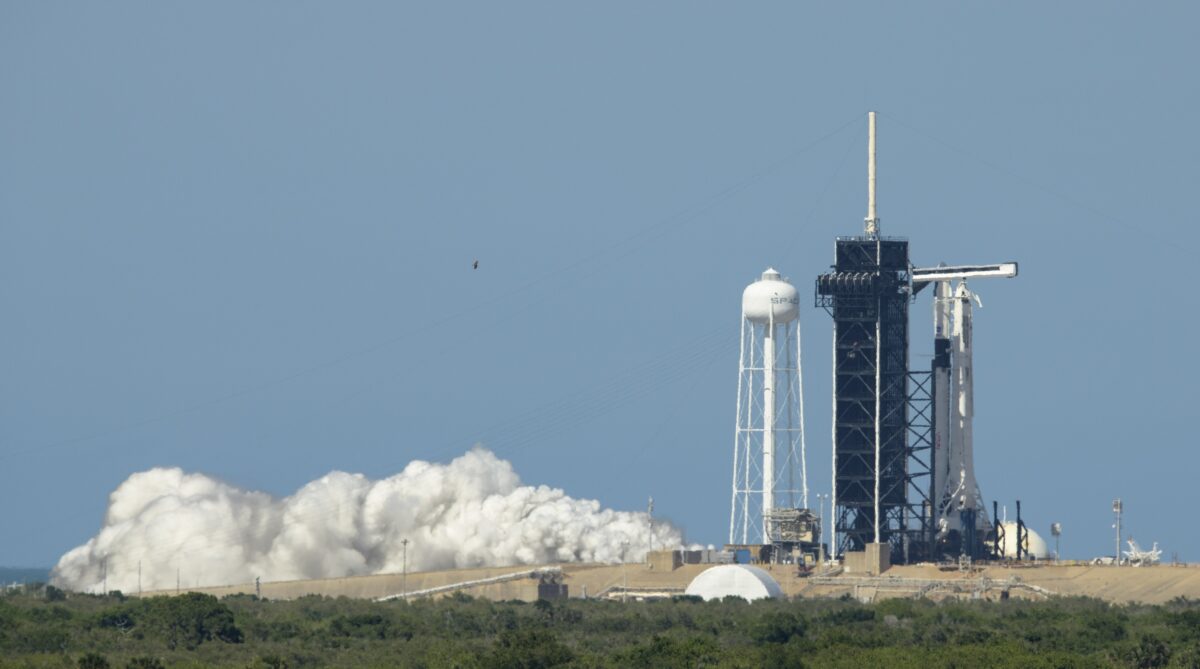 Countdown starts 45 minutes before the scheduled launch with SpaceX's launch director verifying the propellant load is ready.
The access arm will retract and workers will arm the capsule's launch escape system before beginning to load rocket grade kerosene and liquid oxygen into the rocket.
With seven minutes to go, the Falcon 9 begins an engine chill. The Crew Dragon capsule will transition to internal power. Final prelaunch checks happen with one minute left along with the pressurization of the propellant tank.
After launch, the rocket will ascend before flipping. About two-and-a-half minutes after liftoff, the first and second stages of the rocket will separate and the send stage engine will fire. About 10 minutes later, the capsule will separate from the second stage and continue on to the International Space Station with NASA astronauts Bob Behnken and Doug Hurley on board.
The rocket will accelerate to a speed of approximately 17,000 miles per hour, according to NASA. The trip will take about 24 hours.