7 Tips for Finding the Right Therapist
September 6, 2013 9:41 am Last Updated: April 24, 2016 6:41 am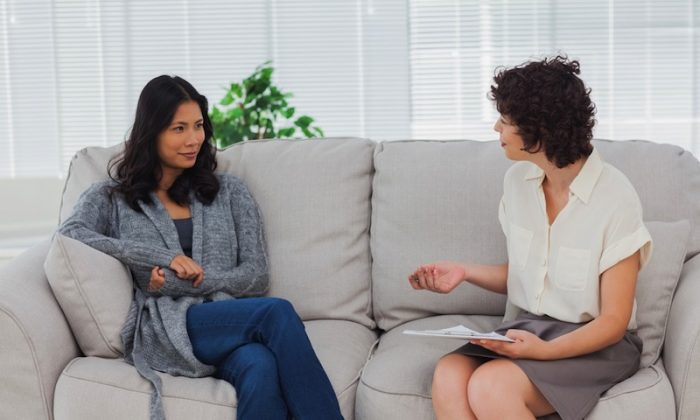 When most people are looking for a therapist, whether it is for themselves or a family member, they do not realize the wide variety of techniques, training, and experience that different therapists have. They also don't really have a good idea about what to look for or what to ask in order to find a good therapeutic fit. I am going to break down some different things to compare and questions to ask to give you a better chance of finding someone who will best fit your needs.
1. Ask them if they are licensed or registered by their state and what their license number is.
Most states require at least a Master's degree to register as a therapist and most states have additional post-graduate training and experience requirements for therapists to be considered licensed. States will also revoke the license or registration of therapists who are found to have engaged in serious misconduct.
2. Look up their state registration number.
Looking up their number can verify their credentials, how long they have been registered, and may list any complaints that have been filed against their license.
3. Observe if the therapist seems willing to be straightforward with you.
Therapists are often communication experts and many of us are experts at saying a lot without revealing very much or giving information that is not directly related to the questions being asked. There are times when that is useful, but not when you are interviewing them. Watch carefully and ask yourself: Did they answer my question directly? Did they seem genuine? Did they try to subtly shift the focus of question to another topic?
4. Ask them about their experience with your problem.
Some people assume that an experienced, effective, professionally-trained therapist can help with any mental health issue. There may be some very special therapists who can do that, but most of us specialize in particular types of problems with particular types of clients. At the minimum, the therapist should be able to demonstrate a great deal of insight into your problem. If not, a better idea would be to find a therapist who does specialize in your type of problem. You would not ask a pediatrician to perform your open heart surgery. But don't just stop at asking if they have experience. Ask them how much experience they have with this specific problem, how successful they have been at resolving it, and pay attention to how directly they reply to your questions.
5. Ask them what methods and techniques they use.
Some people think that all psychotherapists have similar training and use similar techniques and ideas. They don't. There are an almost endless variety of therapeutic techniques and modalities and the theories that drive these techniques are often completely opposed to each other. However, all of them can work when the right therapist uses them for the right person. The key is that the therapist should be able to explain to you specifically how what they do is going to work for you. Then you can see if they if their explanation makes sense and if it might work for you.
6. Give it a try and see how it goes.
If you think you found a good fit try two or three sessions and see how it goes. Discuss with them what is and is not working for you and don't be afraid to move on if you don't think you found the right fit.
7. Start your search on the Psychology Today website.
The Psychology Today website is a good place to start looking for a therapist. Their listings include a short bio and description of specialties, experience, training, and modalities. But these should only be used as a starting point. If they list a dozen different specialties then are they really a specialist? One person may claim that they know how to use a certain modality because they read about it. Another person might have obtained a post-graduate certification and have 10 years of experience with it so you have to dig further and ask more questions!