Even without the results of a full-scale Navy investigation into the collision that saw the USS Fitzgerald Navy destroyer take a sideways hit from a Philippine-flagged container ship early Saturday morning, some assumptions seem plausible, said Joshua Philipp, security and defence reporter with The Epoch Times.
"I would assume that on the U.S. side, their options were somewhat limited," Philipp said. "If it's a civilian boat, like this freighter, what options would the U.S. Navy ship really have? You tell them to stop, you see they're not stopping, you realize that they're not going to stop, you realize they're not changing course, and so then you're the one who needs to make the change."
With the Japanese coast guard investigating professional negligence, there is clearly something that went amiss, said Philipp. Reports of the container ship making a sharp turn shortly before the collision and conflicting reports on the two sides about the timing of the collision also raise questions.
Seven sailors died in the collision, asleep in their berths on the starboard side where the Fitzgerald was struck.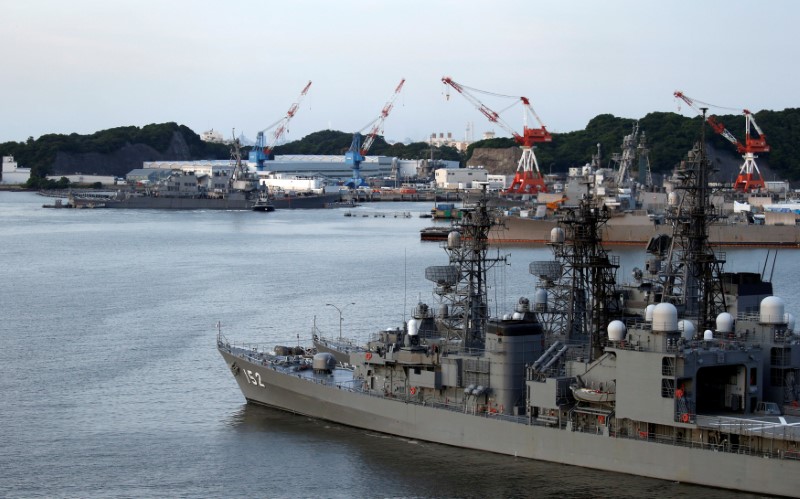 Philipp said the fact that the Fitzgerald seemed to have no idea what was happening is very hard to fathom.
"They apparently thought they were under attack. People manned the weapons, manned the guns."
Collisions are not unusual in many areas, like the South China Sea and off the coast of Iran, where military vessels will bump into other ships as an intimidation tactic. But to have one of the Navy's most advanced ships—an Aegis guided-missile destroyer with the latest radar equipment—blindsided by a container ship three times its size, is difficult to understand.
"It's a bit bizarre," Philipp said.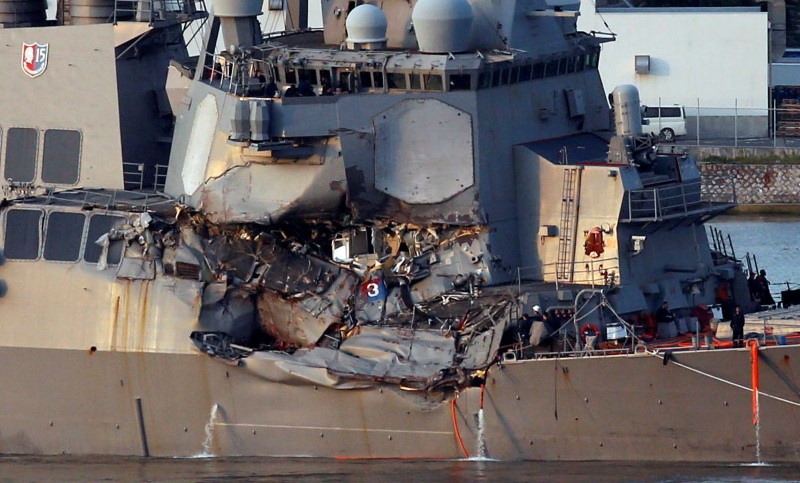 "Basically the destroyer was T-boned. It's the worst possible scenario, other than head-on, of course."
The destroyer had no time to warn the sailors on the starboard side that their sleeping berths were in the path of the collision, he said.
But at the same time, it seems unlikely that nobody on the Navy ship saw the pending crash.
"We can assume that someone somewhere knew that this was going to happen and saw it happening and tried to send out warnings. Somehow there was either a miscommunication or it didn't go through, or maybe their reaction protocol needs to be reformed."
"It will be interesting to see what changes they make after this, because if a U.S. destroyer can be damaged so severely by just a freighter through some kind of negligence…It says a lot about the security of the ships." said Philipp.  
He expects there was a communication problem of some kind, saying it is almost impossible to accept that every sailor at the helm was asleep on the job.
"We can assume [that] if they knew there was a collision imminent, they would have warned people about it. At the very least, the sailors could have gotten out of their bunks and put some distance between themselves and that [collision]."