In an era where it is hard to discern fake news from factual reporting, at times, it is a country's government that actually decides how a piece of news gets presented to its citizens.
Here are two cases of self-immolation incidents—one real, the other a hoax—that were handled very differently by the Chinese Communist Party (CCP) to manipulate public opinion; in one case, the regime censored a real protest that claimed many lives, and in the other case, they staged a hoax and created slanderous propaganda out of it.
1. Tibetan Self-Immolation
After Tapey, a Tibetan monk in his 20s, set himself on fire on Feb. 27, 2009, to protest against the Chinese communist regime's years of suppression, more than 150 Tibetans—including monks, nuns, students, and teachers—are reported to have followed suit, according to the International Campaign for Tibet (ICT).
The report says that Chinese police had opened fire at Tapey after he set himself alight and raised a handmade Tibetan flag for freedom.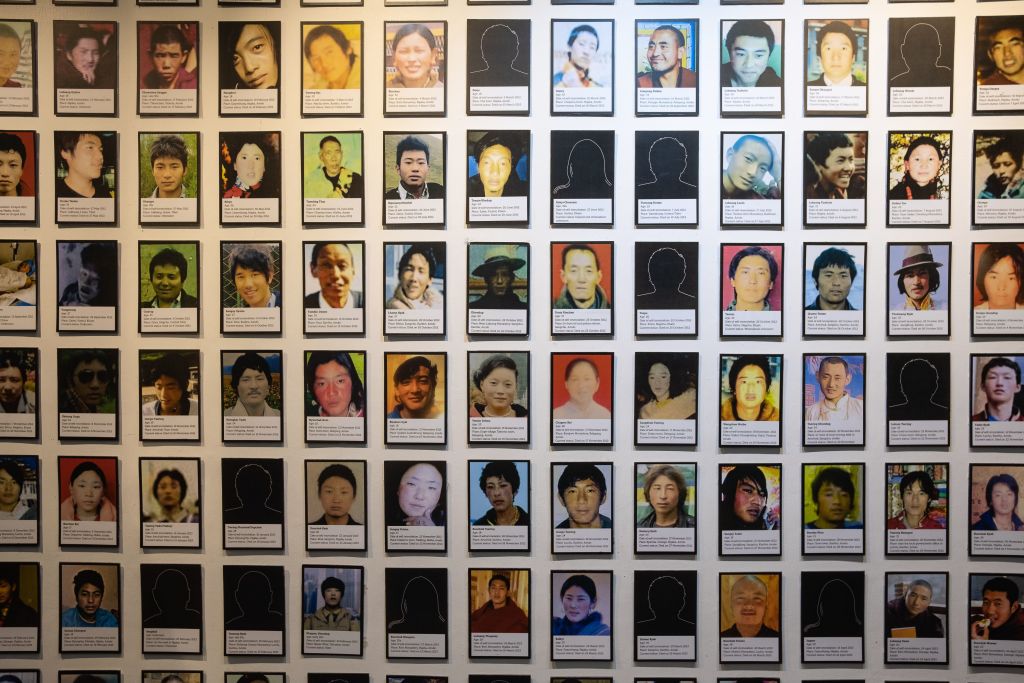 In the years that followed, the Tibetans' self-immolation protests peaked, bringing the world's attention to the ongoing suppression of freedom in the region. But despite the number of Tibetans who'd set themselves on fire, the Chinese regime tried to play it down.
For instance, monks Kayang, 18, and Choephel, 19, self-immolated on Oct. 7, 2011, and died in the protest. However, the Chinese state media reported the next day that "two Tibetans were 'slightly injured' after a 'self-immolation attempt,'" according to ICT.
According to a 2014 report by TIME, then-chairman of the Standing Committee of the People's Congress of the Tibet Autonomous Region (TAR) Padma Choling said: "None of the 46,000 monks and nuns in Tibet's 1,700-plus monasteries, nor any local residents, have self-immolated."
Interestingly, the report emphasized that Choling was "close to right," as all the incidents of self-immolation had happened in regions beyond his command, and he, therefore, stressed that "no TAR locals were involved."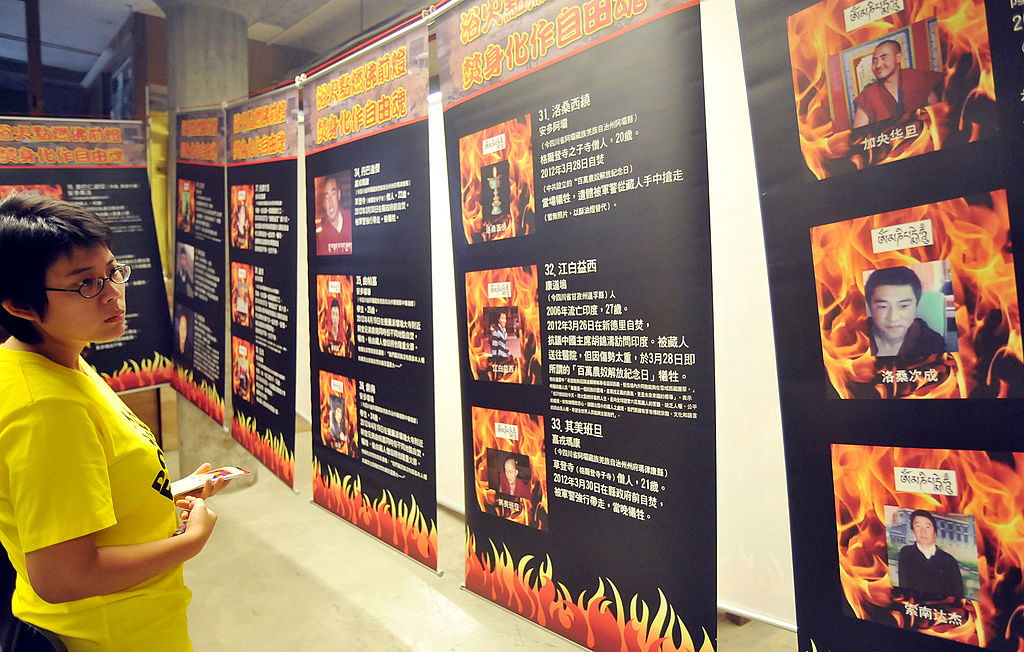 The Chinese regime also scrambled to cover up the facts and prevent them from getting out to the world. Those found to have delivered the news faced dire consequences. Family and friends of Tibetans who tried to share self-immolation accounts were also targeted by the Chinese regime.
To name one, Lobsang Thinley, a Tibetan, was arrested and tortured for sharing with his friends in India a firsthand account of witnessing a monk self-immolating in 2011. He was first arbitrarily detained for one and a half years and then later sentenced to three years in prison on charges of "leaking state secrets," according to what he told the Tibetan Centre for Human Rights and Democracy (TCHRD) in 2017 after fleeing to India.
While here, the CCP tried to keep the Tibetans' self-immolation incidents under wraps, in another case, a self-immolation hoax was broadcasted widely to the world.
2. The Hoax of Tiananmen Square Self-Immolation
One week after the Chinese Lunar New Year on Jan. 31, 2001, as millions of people in China were enjoying watching the national broadcaster China Central Television (CCTV), the state media reported that five Falun Gong practitioners had set themselves on fire in Tiananmen Square in Beijing on Jan. 23 that year.
However, the incident was later analyzed, resulting in a documentary called "False Fire," which won an honorary award at the 51st Columbia International Film Festival in November 2003 for exposure of the CCP's propaganda to demonize the peaceful meditation system.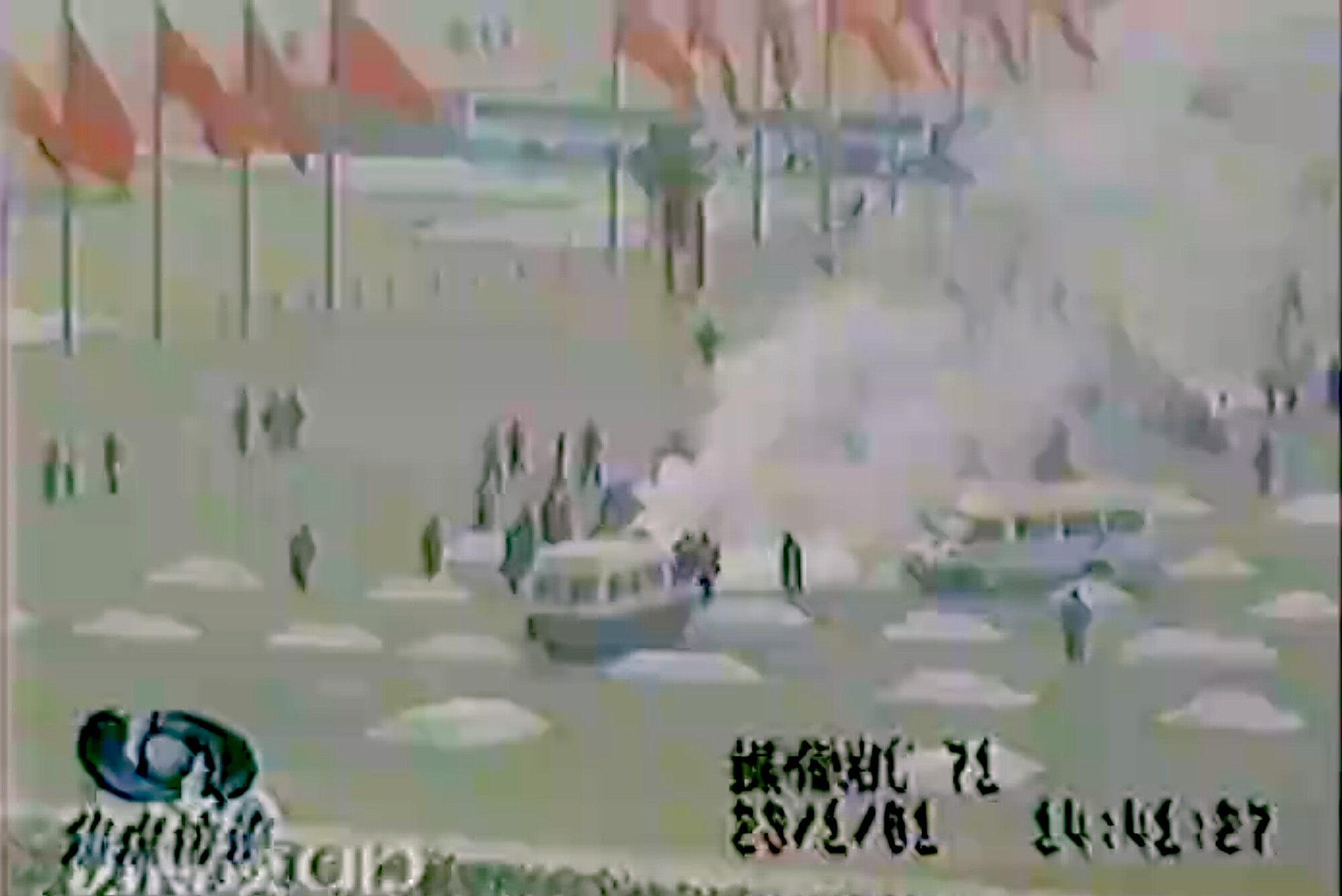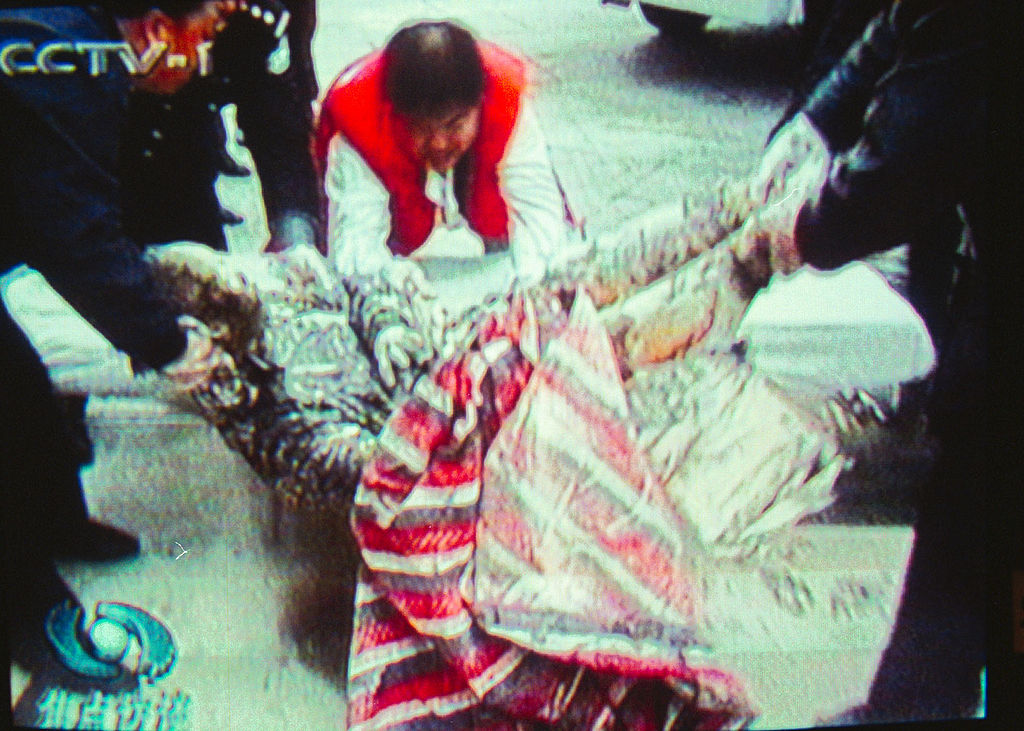 Falun Gong, also known as Falun Dafa, is a mind-body practice rooted in Buddhist traditions. The practice consists of five sets of meditative exercises and is based on the principles of truthfulness, compassion, and forbearance.
According to official estimates, as many as 70 million to 100 million people were practicing Falun Gong in China by the late 1990s due to its health benefits and moral teachings. However, in July 1999, the Chinese regime initiated a campaign to persecute and outlaw the practice. To date, countless practitioners have been arrested, detained, tortured, and even killed for their organs.
Chinese citizens, in general, who knew the spiritual practice for its peaceful nature, moral principles, and health benefits, were sympathetic toward Falun Gong. However, after the CCP broadcasted the staged self-immolation incident, public opinion changed dramatically.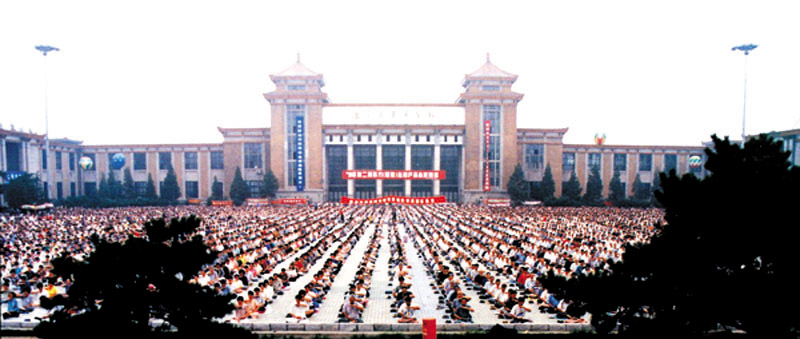 The Tiananmen Square Self-Immolation Was Staged
Shortly after the alleged self-immolation footage was aired, evidence surfaced revealing that it was a deceptively staged hoax by the Chinese regime.
In their response to the question of why a film crew was present on the scene, the Chinese media reported that the close-up footage of the incident came from CNN—a claim denied by the media outlet. Eason Jordan, a CNN chief news executive at the time, told the Washington Post that the footage used in the Chinese television reports couldn't have been obtained from CNN videotape, as their "cameraman was arrested almost immediately after the incident began."
Foreign reporters who were familiar with Tiananmen Square said that the police usually would not be carrying fire extinguishers and the nearest building was a 20-minute round trip. However, footage of the incident showed that the police were able to put out the fire quickly with fire-fighting equipment.
Another piece of evidence showed that one of the self-immolators, Wang Jindong, had his hair still intact when hair is the first thing to burn in a fire incident. In addition, it was stated that Wang used a sprite plastic bottle filled with gasoline to set himself on fire, but the bottle between his legs remained untouched and did not melt.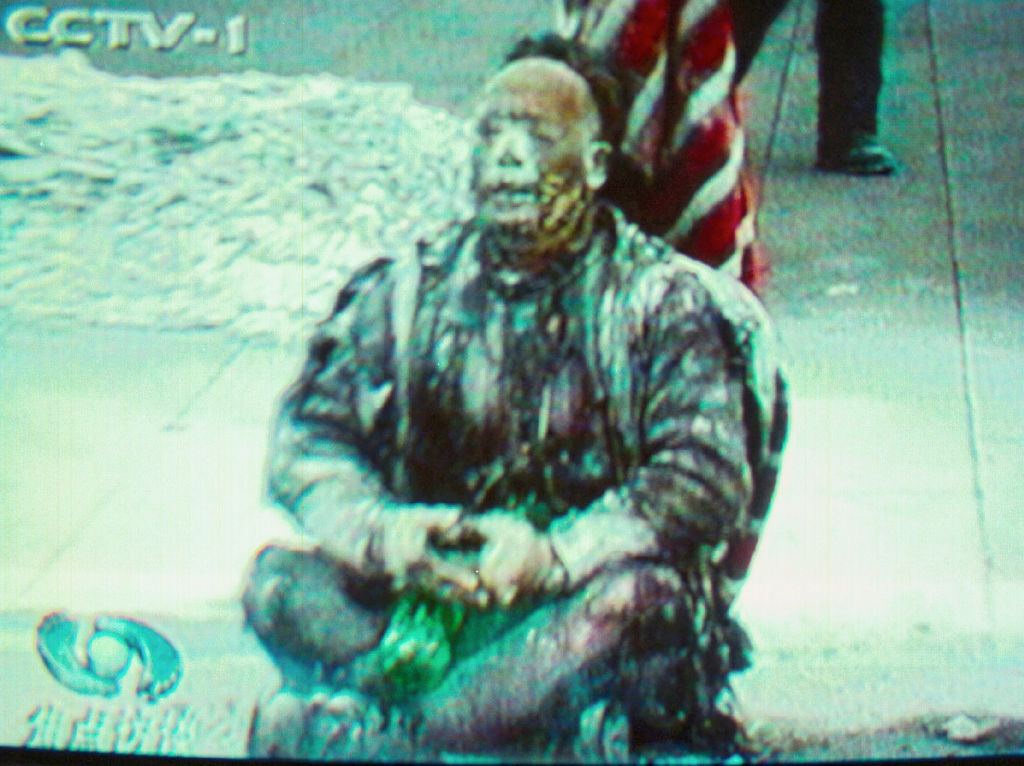 A report by The Washington Post on Feb. 4, 2001, revealed that neighbors of alleged self-immolators Liu Chunling, who died from the incident, and her 12-year-old daughter, Liu Siying, who died a few weeks later, had never seen the mom or her daughter practicing Falun Gong.
The neighbor went on to explain that there was something strange about Chunling, who was working at a nightclub, as she would hit her child and would drive her elderly mother away; her behavior contradicted what Falun Gong teaches its adherents: to work on one's moral character and live by the principles of truthfulness, compassion, and forbearance. Meanwhile, her daughter Siying, who had supposedly undergone a tracheotomy after the incident, was filmed singing, which is scientifically nearly impossible.
The Washington Post report also mentioned that only state media were allowed to interview survivors and interact with their relatives.
The Epoch Times also reported that, according to Sun Yanjun, an associate professor of psychology at Beijing's Capital Normal University at that time, China's state media "quieted down" after NTD (a sister media of The Epoch Times and part of the Epoch Media Group) broadcast the documentary "False Fire."