House Speaker Nancy Pelosi (D-Calif.) has said that 2020 Democratic presidential candidates should focus on revising Obamacare rather than attempting to reinvent healthcare with "Medicare for All."
When questioned by CNBC's "Mad Money" host Jim Cramer on Sept. 17 on how Democrats should approach healthcare and spending in the United States, Pelosi didn't support the proposals for Medicare for All that a number of other Democrats have made.
Medicare for All, a proposal that would give greater control of the health industry to the government, is projected to cost $32.6 trillion over 10 years, according to one estimate.
Instead, Pelosi, 79, suggested 2020 Democratic presidential candidates build on provisions of Obamacare, also known as the Affordable Care Act.
"We think the right path is the Affordable Care Act, and that is a path to healthcare for all Americans," Pelosi told Cramer.
"Let's use our energy to have health care for all Americans, and that involves over 150 million families that have it through the private sector," she added.
Pelosi said Democrats can consider these kinds of fundamental changes to healthcare after winning back control of Congress and the White House.
"I always say to people, 'When we win, we can put everything on the table and see what it means in terms of benefits for the consumer, cost to them, and costs to business, to corporate America, which is paying a lot of their price, as well as cost to the federal government and local government,'" she said.
To 2020 presidential hopefuls who plan on putting forward Medicare for All proposals, Pelosi said, "If that's what you believe, God bless you. But know what that entails, and what that debate would be like."
Her comments came as former vice president Joe Biden, a 2020 presidential candidate, last week clashed with the other top Democratic presidential contenders over the plan.
Biden, who in his presidential bid proposed a healthcare plan to keep Obamacare and build on it, argued that Sen. Elizabeth Warren (D-Mass.) has not stated how she would pay for her proposed Medicare for All.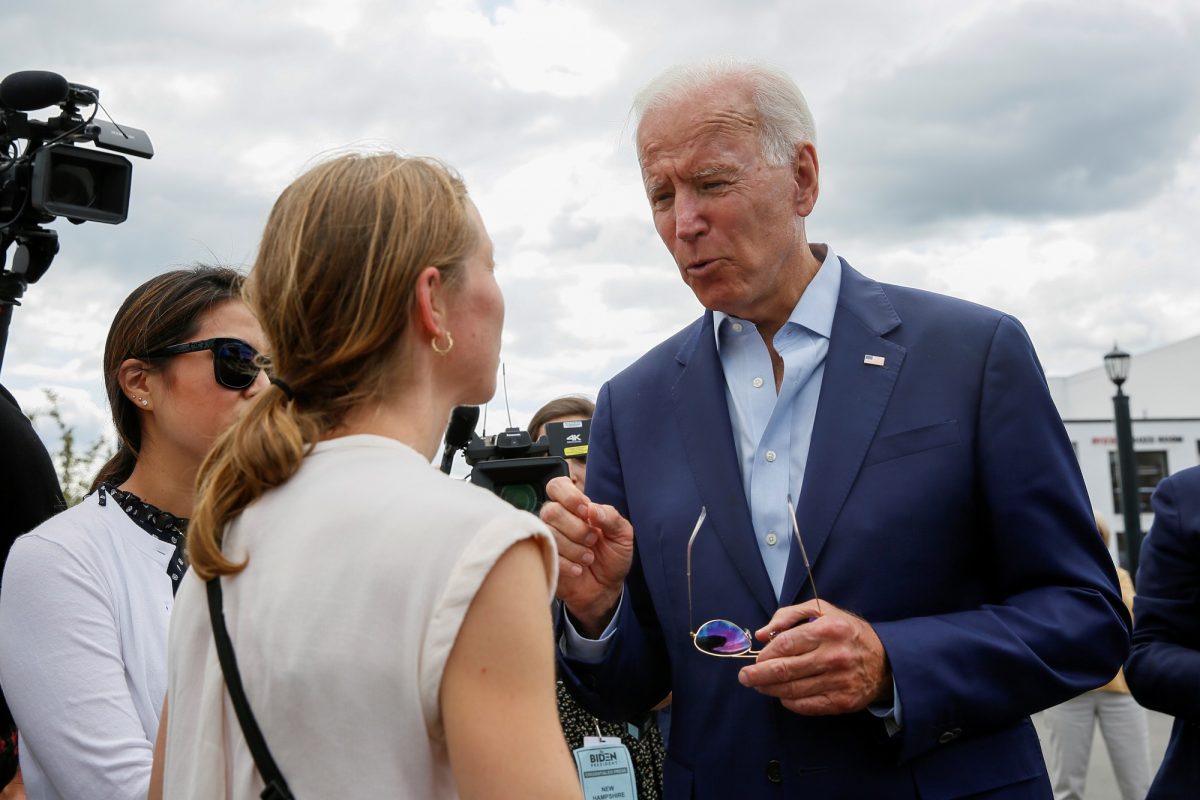 Although Biden acknowledged his own plan would cost a lot of money—$734 million—he said it is nowhere near the projected cost of Medicare for All.
"How we gonna pay for it? I wanna hear tonight," he said on Sept. 12 at a debate in Houston, Texas.
When the moderator asked Warren if she could clearly state that higher taxes for the middle class would be required to fund Medicare for All, Warren said she would tax "those at the very top, the richest individuals, the richest corporations."
"They are going to pay more. Middle-class families are going to pay less," she claimed.
Pressed on whether taxes would go up and whether private insurance would be eliminated, Warren said families "have to deal with total cost."
"Families are paying every time they don't get a prescription filled because they can't pay for it," she said. "What we're talking about here is what's going to happen in families' pockets, what's going to happen for families' budgets.
"For hardworking families, costs are gonna go down and that's how it should work for Medicare for All," she said.
She never said whether higher taxes would be required.
Sanders claimed that multiple studies show that Medicare for All is "the most cost-effective plan" to get healthcare to every person in the country. Sanders said at the last debate that his plan would even cover illegal immigrants.
"Nobody in America will pay more than $200 a year for prescription drugs," he said, because his administration would "stand up" to healthcare corporations.
He said the healthcare industry is advertising against Medicare for All because companies don't want to see profits drop.
Moderators asked Biden to respond to the senators.
"My healthcare plan does significantly cut the out-of-pocket cost by thousands of dollars," Biden said. "Out of the 160 million people who like their healthcare now, they can keep it. If not, they can leave."
Pelosi's comments also came as it surfaced that she has been working for months on a bill which seeks to reduce drug prices in the United States. Although in its early stages, a draft leaked last week revealed plans to allow the government to directly negotiate prices of 250 of the most costly drugs in Medicare, according to a document circulating on Capitol Hill.
The House Speaker is working with the party "to develop the boldest, toughest possible bill to lower prescription drug prices for all Americans," a spokesman for Pelosi's office told ABC News.
Epoch Times reporter Zachary Stieber contributed to this report.