A Republican congressman on Feb. 15 introduced a resolution calling on the United States to boycott the 2022 Winter Olympics if it's not moved out of China, due to the Chinese Communist Party's (CCP) significant human rights abuses.
The resolution, introduced by Rep. Michael Waltz (R-Fla.), urged the U.S. Olympic Committee to propose that the hosting site be transferred to another country. If that's rejected, then the United States should withdraw from the Games, it said.
Waltz said in a statement the CCP has "carried out a number of heinous acts in the last year alone that should disqualify them from hosting the 2022 Winter Olympics." He pointed to the regime's atrocities against Uyghurs in Xinjiang, which the United States has designated a genocide, its crackdown in Hong Kong, and its coverup of the CCP virus outbreak that enabled its global spread. Given these factors, it is "immoral, unethical, and wrong" for China to host the Olympics, the resolution stated.
"Rewarding the bad behavior of autocrats only emboldens them. There isn't a worse time to reward [Chinese Leader] Xi for his utter recklessness and inhumanity," Waltz wrote in an op-ed in The Washington Examiner.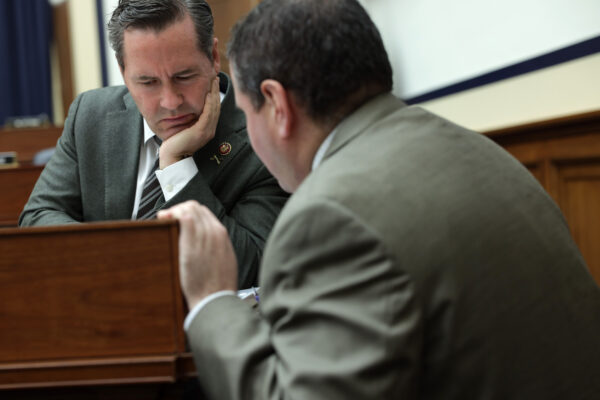 The move comes amid growing calls worldwide for the 2022 Games to be moved out of China. A group of Republican Senators introduced a similar measure earlier this month, while the British and Canadian governments have also faced pressure from some politicians.
White House Press Secretary Jen Psaki said on Feb. 2 that the administration did not have any "change of our approach to the Beijing Olympics" in response to the boycott calls.
China's capital Beijing was selected as the host city for the 2022 Games over Almaty, Kazakhstan, in July 2015. When Beijing last hosted the Summer Olympics in 2008, many criticized the IOC's decision to allow China to host, given its severe human rights violations.
The International Olympic Committee, in a previous statement to The Epoch Times, said that in choosing Beijing to host the Olympics, its evaluation commission had "considered the views of independent NGOs with respect to  a number of  issues, including human rights" and raised the concerns with government authorities.
"We received assurances that the principles of the Olympic Charter will be respected in the context of the Games," it added, and said it would continue to discuss "Games-related issues" with the organizers.
Kenneth Roth, executive director of New York-based NGO Human Rights Watch, said on Twitter on Jan. 30: "Remember when people argued that holding the 2008 summer Olympics in Beijing would help to mitigate China's repression. It didn't. Things are far worse today, but Beijing now plans to host the 2022 winter Olympics despite Xinjiang, Hong Kong, Tibet, etc."
Frank Fang contributed to this report.