House Democrats sent a letter to Republican Vice President Mike Pence requesting documents amid the impeachment inquiry into President Donald Trump.
House Intelligence Chairman Adam Schiff (D-Calif.), House Foreign Affairs Chairman Eliot Engel (D-N.Y.), and House Oversight and Reform Chairman Elijah Cummings (D-Md.) sent the letter (pdf) to Pence on Oct. 4.
The committees did not subpoena Pence as they did to Trump's lawyer Rudy Giuliani and Secretary of State Mike Pompeo.
The chairmen stated in the letter to the vice president that they are probing "the extent to which President Trump jeopardized national security by pressing Ukraine to interfere with our 2020 election; and by withholding security assistance provided by Congress to help Ukraine counter Russian aggression; as well as any efforts to cover up these matters."
Public reports have raised questions about Pence's role in the situation, the chairmen alleged. They said Pence may have played a role "conveying or reinforcing the President's stark message the Ukrainian President" and cited reports that said a member of Pence's staff may have been on the call between Trump and Volodymyr Zelensky, Ukraine's head, in July.
The chairmen were seeking any information pertaining to that call as well as documents Pence obtained and reviewed and information about Pence's Sept. 1 meeting with Zelensky in Warsaw.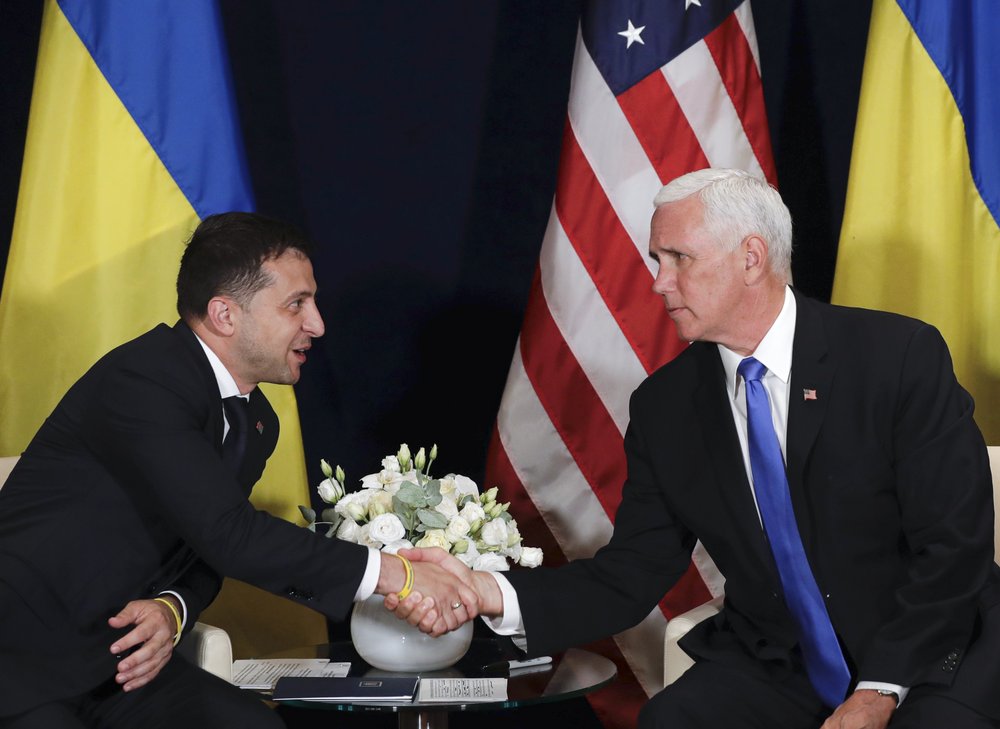 The chairmen noted that the Trump-Ukraine call transcript showed the president asking Zelensky for a "favor." But, like a slew of media outlets they cut up the transcript and removed a number of intervening sentences. Trump in the call, they noted, asked Zelensky to look into the past actions of former Vice President Joe Biden, who admitted last year that he threatened in 2016 to withhold $1 billion in aid from Ukraine unless the country fired a prosecutor.
Viktor Shokin, the prosecutor, was probing Burisma, an energy company that paid Biden's son Hunter Biden for five years through 2019.
Besides citing press reports about Pence's alleged involvement, the chairmen noted that on Oct. 3 Pence made public comments saying, in part: "I think the American people have a right to know if the Vice President of the United States or his family profited from this position as Vice President during the last administration."
The chairmen accused Pence of "condon[ing] President Trump's efforts to press foreign powers to target the President's political opponents with baseless conspiracy theories."
The chairmen's 13 document requests also included any information about a White House meeting on May 24 that involved Kurt Volker, the special envoy to Ukraine at the time; Pence's Sept. 18 call with Zelensky; and any information about the actual or potential withholding, freezing, or other actions of foreign assistance of any kind to Ukraine for fiscal year 2019.
Pence should produce the documents by Oct. 15, the chairmen said. If he fails or refuses, the chairmen wrote, that "shall constitute evidence of obstruction of the House's impeachment inquiry and may be used as an adverse inference against you and the President."