House Democrats on Friday sent out more subpoenas in their impeachment inquiry to White House officials who have also indicated that they wouldn't voluntarily testify.
The subpoena letters were sent to Russ Vought (pdf), President Trump's acting budget director; Michael Duffey (pdf), a senior official in the Office of Management and Budget; and T. Ulrich Brechbuhl (pdf), counsel at the U.S. Department of State.
The three letters were signed by Reps. Eliot Engel (D-N.Y.), Adam Schiff (D-Calif.), and Carolyn Maloney (D-N.Y.). Respectively, they are the heads of the House committees on Foreign Affairs, Intelligence, and Oversight that Speaker Nancy Pelosi (D-Calif.) has tasked with heading the inquiry.
On Twitter, Vought has slammed Democrats leading the impeachment inquiry, saying that reports about cooperation were "fake news" and described it as a sham.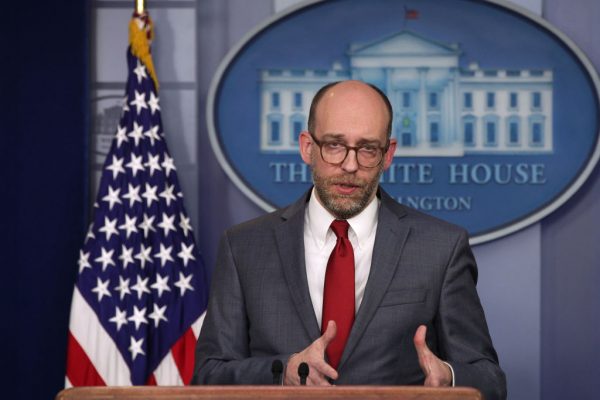 He cited an Oct. 8 letter from the White House to the House committees leading the impeachment inquiry that officials would not participate in the process.
"I saw some Fake News over the weekend to correct," Vought tweeted. "As the WH letter made clear two weeks ago, OMB officials—myself and Mike Duffey—will not be complying with deposition requests this week."
Democrats have called on Duffey to appear on Nov. 5, Vought to appear on Nov. 6, and Brechbuhl also to appear on Nov. 6.
"Your failure or refusal to appear at the deposition, including at the direction or behest of the President or White House, shall constitute evidence of obstruction of the House's impeachment inquiry and may be used as an adverse inference against the President," the letter to Duffey read.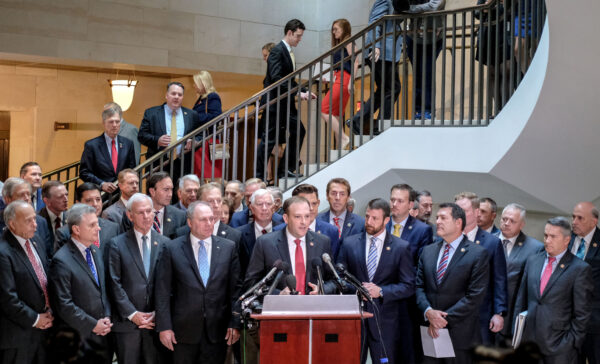 According to the House letters sent on Friday, the three officials had told the committees that they wouldn't voluntarily appear for House interviews.
Congressional Republicans have criticized Democrats for the secretive manner in which they are handling the inquiry.
The White House's letter (pdf), written by counsel Pat Cipollone, said the inquiry "violates fundamental fairness and constitutionally mandated due process."
"President Trump and his administration reject your baseless, unconstitutional efforts to overturn the democratic process," the letter stated. "Your unprecedented actions have left the president with no choice. In order to fulfill his duties to the American people, the Constitution, the Executive Branch, and all future occupants of the Office of the Presidency, President Trump and his administration cannot participate in your partisan and unconstitutional inquiry under these circumstances."
House Democrats announced in late September that an inquiry into impeaching President Trump, accusing Trump of abusing his power by asking Ukraine's president to investigate Joe Biden and his son, Hunter. Trump has denied any wrongdoing.
"In the history of our nation, the House of Representatives has never attempted to launch an impeachment inquiry against the president without a majority of the House taking political accountability for that decision by voting to authorize such a dramatic constitutional step," the White House said.