As more and more parents come to see the value of homeschooling their children, the next question they tend to consider is when to start. While it's most common for parents to begin in the fall, following traditional back-to-school timing, others choose to start in the middle of the traditional school year.
For some, it may be because their children have never attended an outside school and are ready to begin homeschool. Others, though, may feel an urgency to remove their children from their current school and begin to homeschool mid-year.
I asked experienced homeschoolers for advice for those parents considering or getting underway with a mid-year start to homeschool.
Getting Started
Camille Di Maio of Williamsburg, Virginia, is a bestselling author and mother of four. She has been homeschooling for 15 years and has a sophomore in college, a high school senior, an 8th grader, and a 4th grader.
Di Maio advised parents starting homeschool mid-year, to "first of all, take a breath," adding, "Homeschooling is a wonderful adventure! And you are going to do way better than you think. Remember that you can get so much more done in a day than in traditional schooling—so there is plenty of time to settle in and find your place with it."
Jennifer McLean, a mother of three in Texas, has also homeschooled all of her children.
McLean pointed to the importance of checking state regulations on homeschooling.
"Some states require no notice, while others require parents to send notification of test scores and involve things like compulsory home visits," she said. "You can get more information and advice from your statewide homeschool association."
Sara Nesbitt, who is based in the Cape Fear region in North Carolina and the CEO of Coastal Carolina Soap Co., has been homeschooling her children since 2010—starting with her older daughter after a frustrating experience in first grade.
When getting started, Nesbitt recommends a period of "deschooling." "This is sort of like a detoxing from public school process," she said. "January is a great time to deschool because this looks a lot less rigid, schedule-wise, and most homeschool families are slow to move when it's cold."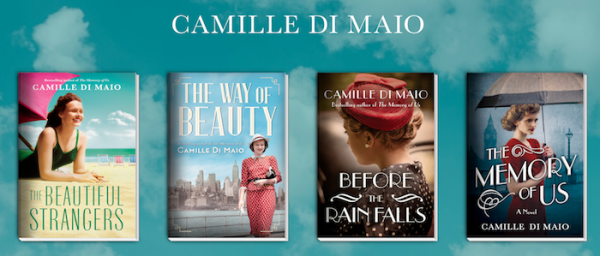 January Versus September
These moms found January to be a fine time to start homeschooling.
McLean said, "The New Year is an ideal time to begin homeschooling as your child will have just had their semester break and so a fresh start won't be so disruptive."
Di Maio said that without the distractions of the fall weather, or the holidays, "You can ease into it during these winter months when activities are fewer. As spring nears, you'll already have a few months under your belt and a rhythm in place."
Homeschool Benefits
The benefits of homeschooling are numerous.
According to Nesbitt, "The absolute top benefit of homeschooling is being able to tailor your child's education to her abilities, readiness, and interests. This creates a student-led learning atmosphere which stems from her passions. I guide them, but they have soared academically with this."
Of course, many homeschooling parents point to the freedom it allows. "Our homeschooling years have allowed us to travel significantly both domestically and internationally," Di Maio said.
Another great advantage of homeschooling is the efficient use of time students can enjoy. No longer do children have to waste time waiting in line, for the bell to ring, for the rest of the class to be finished, and so on. Students can work at their own pace.
"Typically, you do not need to spend full-time hours on schoolwork," Di Maio explained. "So after the children complete the tasks for the day, they have plenty of time to pursue their particular interests."
One benefit not to be overlooked is the vast increase in quality time spent together. "You can spend more time with your children, which is an excellent way to build a solid relationship. The unfortunate reality is that no one cares for their child more than a parent, so you will do whatever it takes to adapt to their learning style," said McLean.
"…and let's not forget being able to take them on vacations when public school is still in session," added Nesbitt.
Common Pitfalls in the Beginning
No doubt about it, deciding to homeschool any time of year is a big commitment. It's helpful to know where parents tend to struggle, especially when just getting started.
Some parents tend to push too hard right out of the gate. "In my experience, the no. 1 pitfall is expecting too much of yourself and of your children," said Di Maio. "Embrace downtime and don't feel like you have to cram the day with overt education. Some of the best moments are the times we bake together, read together, play together."
Other parents fall into the traps of perfectionism. McLean said, "Many parents get held up by trying to find the perfect curriculum, schedule, and booklist. The reality is that perfect homeschooling just doesn't exist. At first, it's natural for parents to feel anxious about their decision to homeschool and this is natural. During these times you just need to realize that this is new and it will take you some time to adjust. With time your confidence will grow."
Still other parents may feel judged for their decision to homeschool. According to Nesbitt, people may say, "How will your child socialize? Are you qualified to teach? You're just doing this to shelter your children from the world."
Nesbitt also pointed to self-doubt as something homeschool parents commonly deal with. "It is really hard to escape the public school mindset regarding schedules, performance, achievement milestones, and so forth. There were the moments of wondering how much my child may be missing out not getting that special certificate for being a good citizen or showing good character. My kids roll their eyes at the mere idea of those now," said Nesbitt.
Find Other Homeschoolers
Homeschooling calls for courage and support. As you embark on your journey be sure to connect with other homeschoolers in your community.
"This is a great time to connect with local homeschooling groups," advised Di Maio. "They will already have a good schedule of activities in place and it will be easy for you to jump in and participate."
"Our area has a large homeschool group on Facebook and a few smaller groups for more specific towns in our region," Nesbitt said.
McLean echoed the value of seeking out other social opportunities for your kids. "All big changes are going to take time to adjust to, for both parents and children. Perhaps the biggest change is how your child will socialize. As a result, you will need to seek alternative sources of socialization, so you may want to start researching local clubs and activities," she said.