These oven-fried potato chips are perfectly crisp and golden. Season them twice, before they go into the oven and then just as they come out, and play around with other seasoning mixes: spicy chile pepper, parsley, ras el hanout … the possibilities are endless. The same goes for the dipping sauce.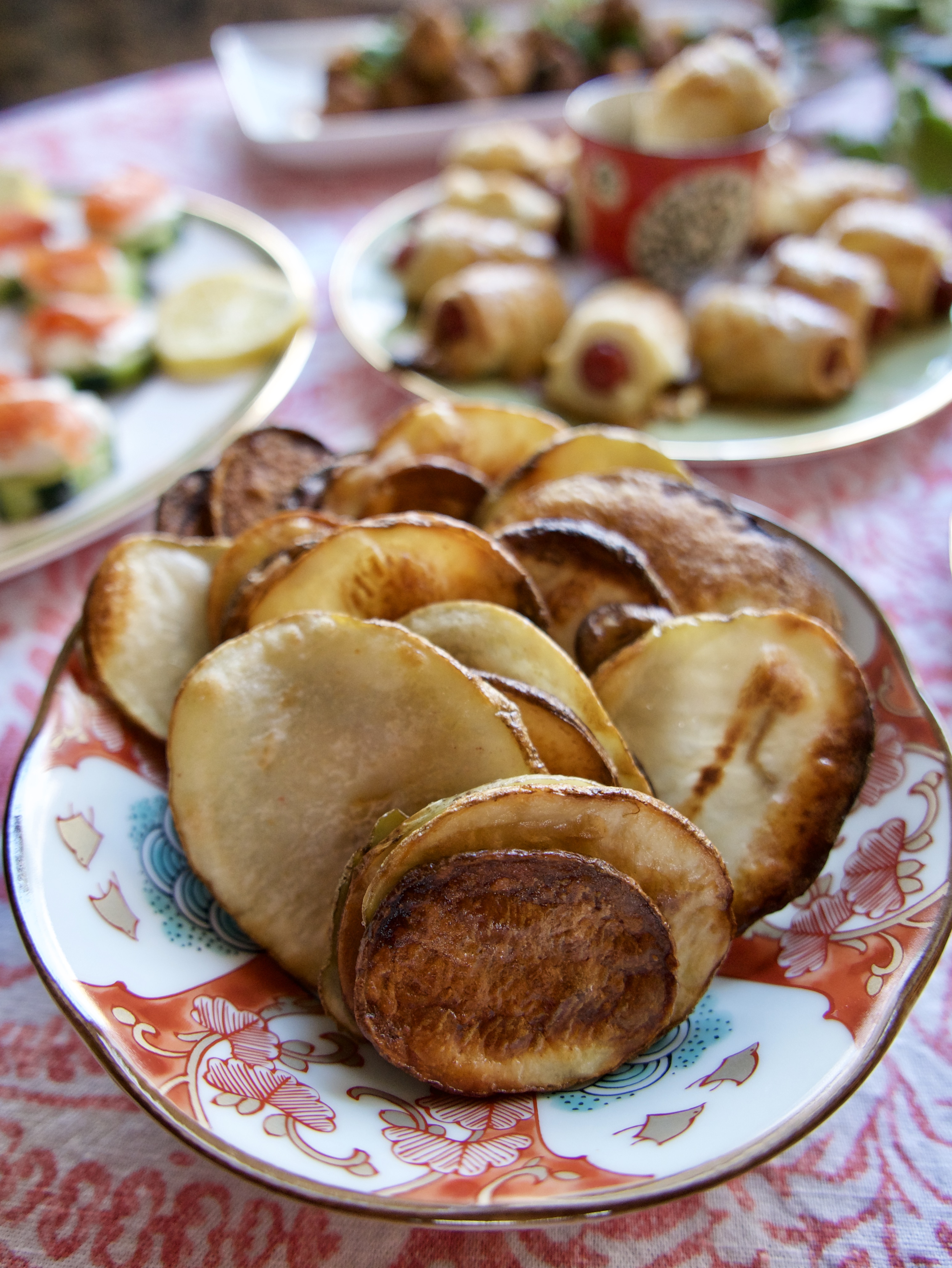 Serves 6
4 large russet potatoes
1 tablespoon sea salt
1 tablespoon freshly ground black pepper
1/4 cup olive oil
For the Allioli
1 cup mayonnaise
2 garlic cloves, minced
1 tablespoon lemon juice
1/4 teaspoon sea salt
1/4 teaspoon freshly ground black pepper
Preheat the oven to 400 degrees F. Line cookie sheets with parchment paper.
Prepare a bowl of salted water. Using a mandolin, slice the potatoes crosswise, between 1/8- and 1/16-inch thick, placing them in the salted water as you go (this will prevent them from discoloring).
Dry the potato slices and arrange them in a single layer on the cookie sheets. Season with salt and pepper and drizzle with olive oil. Bake in the oven for about 15 minutes, until golden and crisp.
Meanwhile, make the allioli: Combine all the ingredients and mix well. Chill until ready to serve.
Remove the potato chips from the oven and season with more sea salt to taste. Transfer to a tray and serve with the allioli.