A heartbreaking scene greeted three teens at a Chick-fil-A restaurant in Corpus Christi, Texas. The interaction that followed was caught on camera. Ryan Cook, Joshua Mechell, and Alberto Montiel spotted a homeless guy sitting alone counting coins, hoping to buy himself a meal. On a whim, the three friends decided to pitch in and pay for it themselves.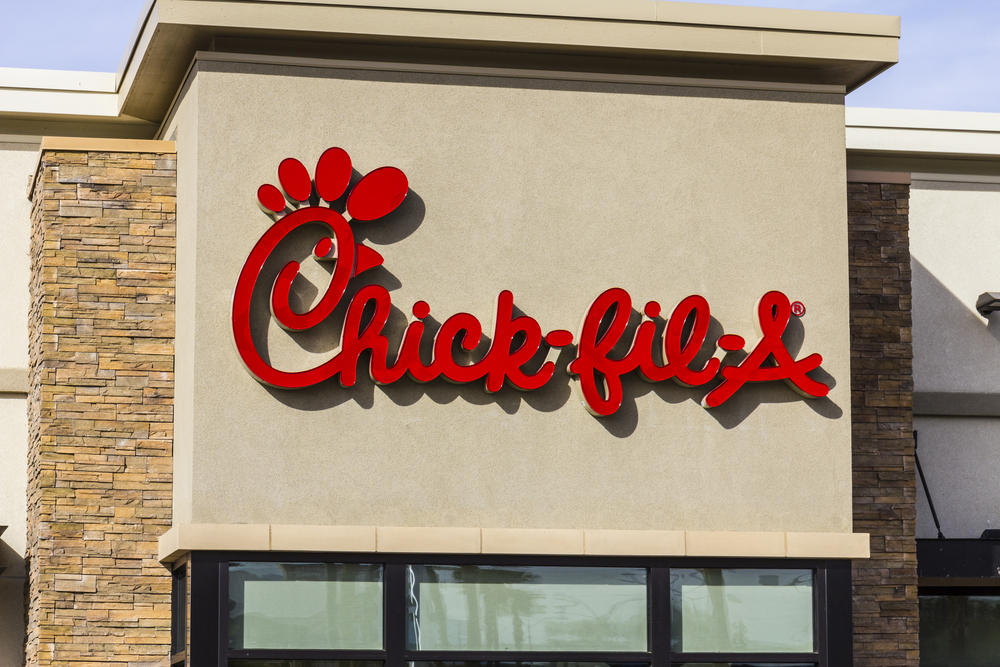 Cook quickly learned from staff that the homeless man was a regular and that the boys' kind gesture was even more deserved than they originally thought. The man, whose name was Eddie, was a polite, regular visitor to the Chick-fil-A and never asked for much; he usually only wanted nuggets and water for his dog, Sock. "People were telling us there how he never asks for handouts," Cook told Inside Edition. "We saw him crying and struggling to buy a meal."
Cook and his friends didn't just buy one meal for Eddie; they pitched in for a gift card. "When I gave him the gift card," Cook explained, "I saw a picture of Jesus on the table and a worn-out bible." The friends were touched. "It gave us kind of a sign to help him out," Cook told KRIS-TV. The three teens then decided to go one step further for the friendly homeless guy who carried his faith with him wherever he went.
Asking Eddie to wait for them, Cook, Mechell, and Montiel jogged down the street to a Dick's Sporting Goods and put together an impromptu care package for the needy man. They thoughtfully included a warm, heavy-duty orange jacket with a hood, three shirts, hats, and even a first-aid kit. Dick's, bowled over by the boys' act of generosity, donated $20 toward the total cost of the items and even threw in some free display merchandise.
Cook posted footage on Facebook of the moment they returned with Eddie's gift, and the video is nothing short of tear-jerking; as they place the bulging bag by his feet, Eddie is overwhelmed. "Once we got back I took this video," Cook captioned. "After we gave him the stuff he said 'this is almost like Christmas because I didn't get anything for Christmas this year,'" the teen continued. His next words to Eddie came from the bottom of his heart. "I said 'just think of it as a late Christmas present,'" Cook shared.
"It was an awesome experience," the teen later told interviewers. "He quickly got out of his chair. He was so excited and happy to see something new in his life." Cook and his generous buddies never planned to make the video public but soon realized that their awesome experience might inspire others to act similarly and generate awesome experiences of their own. All three boys have kept in contact with Eddie. Their next move? They want to pay for a motel and a nice meal for Eddie on Super Bowl Sunday.
"We just want to make the world a better place to live in," Mechell said.