GARDEN GROVE, Calif.—An interfaith memorial service was recently held at Christ Cathedral in remembrance of hundreds of homeless people who died on the streets of Orange County in 2021, some never to be identified.
The 6th annual Homeless Persons' Inter-Religious Memorial Service was organized by the Roman Catholic Diocese of Orange, based at Christ Cathedral, as well as Orange County Interfaith Network, HomeAid Orange County, Sisters of St. Joseph of Orange, and Our Father's Table.
The service was a regional version of National Homeless Persons' Memorial Day, founded in 1990 by the Washington, D.C.-based National Coalition for the Homeless. Each year, the service symbolically takes place on the first day of winter, the longest night of the year.
Organ music filled the air as the solemn service began, and religious leaders filed in as a soloist led the congregation in singing "Amazing Grace."
As he spoke to a crowd of more than 300 guests, Christopher Smith, episcopal vicar and rector of Christ Cathedral, said that in many cases the evening's service would be the only commemoration of the lives of some of the dead and that many did not receive a proper memorial upon their passing.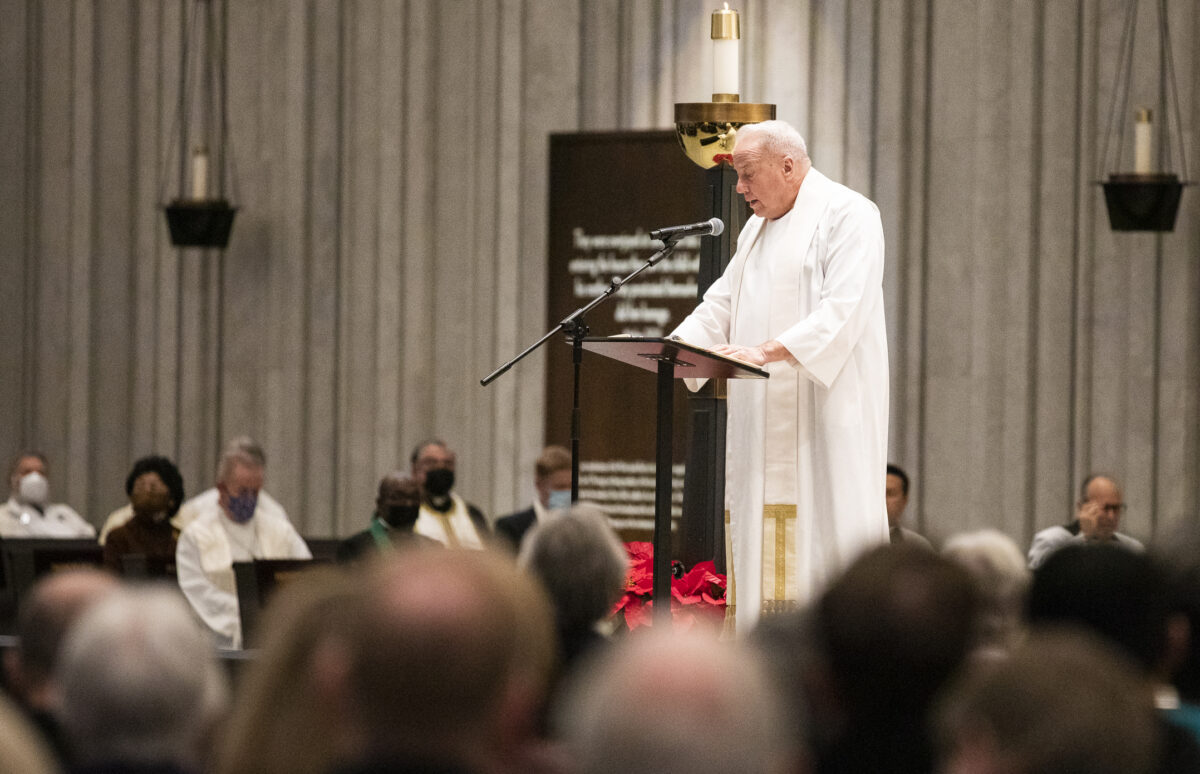 "This year, this tragedy has been magnified by the particularly devastating effect of the coronavirus pandemic on our brothers and sisters experiencing homelessness," Smith said.
"Let us become the voice for those who are not heard or seen by most, our brothers and sisters experiencing homelessness," Smith told the audience. "With this memorial, we say their lives mattered, and we mourn their death."
As volunteers carried candles to an alter table in remembrance of each person, the crowd sat silently as they read and listened to the names of all who had passed.
In all, 403 candles were lit in remembrance of each individual who succumbed from either exposure, illness, or violence on the streets of Orange County, some who were never identified and remain nameless.
"Seeing all the people's names gave me a new appreciation for the life that God has given us and how truly precious that is," said T.J., a man attending the service, to The Epoch Times. "I think we can all do a better job at loving on the homeless people … and being more welcoming towards them."
Leland Lantz, pastor of Lutheran Church of the Cross, said that just the night before, he sat at the bedside of a dying parishioner, who was at home surrounded by friends and family in the last moments of his life.
"It's hard for me to imagine dying alone, on the streets where they don't have a home, a place to live, or family to surround them, to hold their hand, as they pass on to life eternal," Lantz told the crowd before leading them in prayer.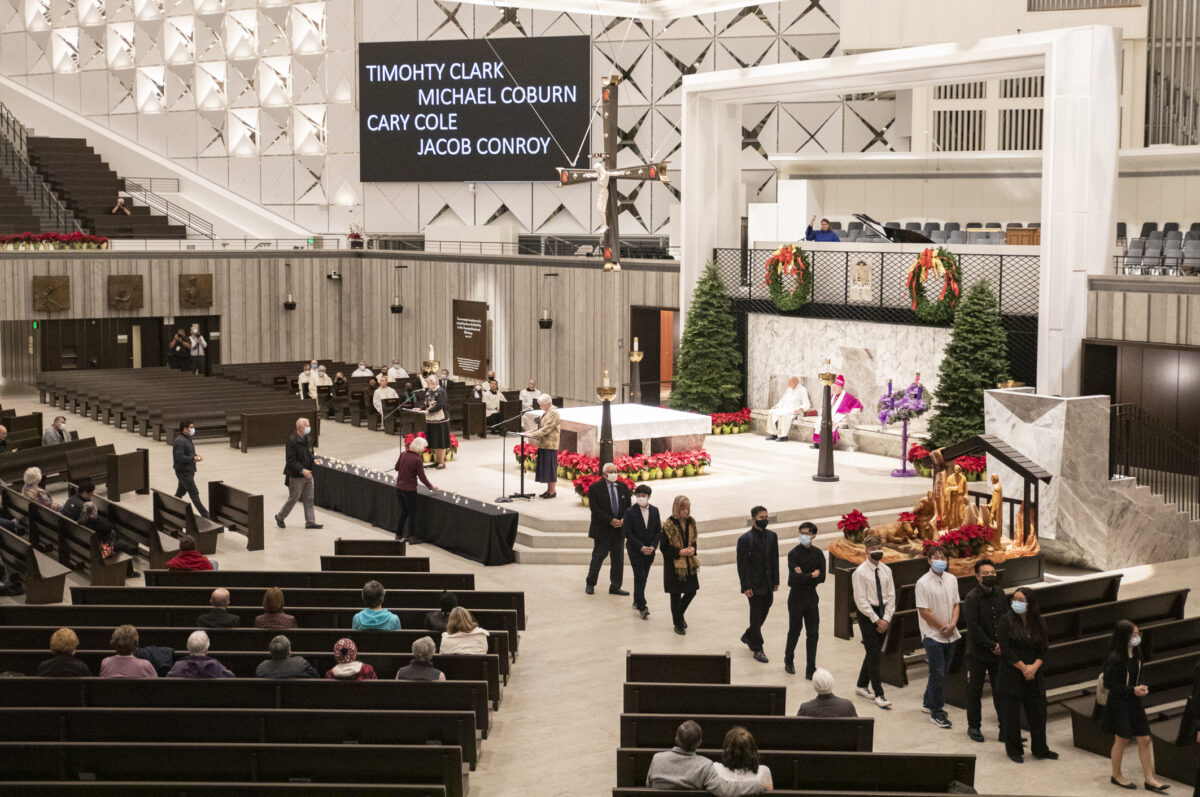 Commemoration speakers from a variety of faith communities offered up thoughts, prayers and poems in several languages.
"Let it be our prayer that our brothers and sisters experiencing homelessness may know and experience God's great love and care for them, even if in effect they have been abandoned by the rest of us," said Bishop Kevin Vann.
The remembrance was live-streamed and is available on the Diocese of Orange's social media channels.