LONDON—A home-made bomb on a packed rush-hour commuter train in London engulfed a carriage in flames and injured 29 people on Friday, but apparently failed to fully explode, in Britain's fifth major terrorism incident this year.
Passengers heading into the British capital fled in panic after the blast as the train was about to depart Parsons Green station in West London at 8:20 a.m. (0720 GMT).
Some suffered burns and others were injured in a stampede to escape the station, one of the above-ground stops on the underground "Tube" network, but health officials said none were thought to be in a serious condition.
"We now assess that this was a detonation of an improvised explosive device," Britain's top counter-terrorism officer, Mark Rowley, told reporters.
Police said a hunt involving hundreds of detectives backed by the intelligence services was under way to find out who was responsible. Rowley declined to say if the suspected bomber had been on the train, saying it was a live investigation.
Prime Minister Theresa May called the incident a "cowardly attack" and said the national threat level had been raised a notch to its highest level, "critical".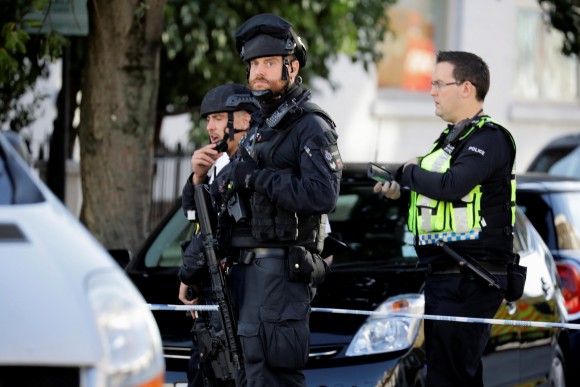 The ISIS terrorist group, which has said it was behind several attacks on Western cities in recent years, including two attacks in London and one in Manchester this year, claimed responsibility through its news agency, Amaq.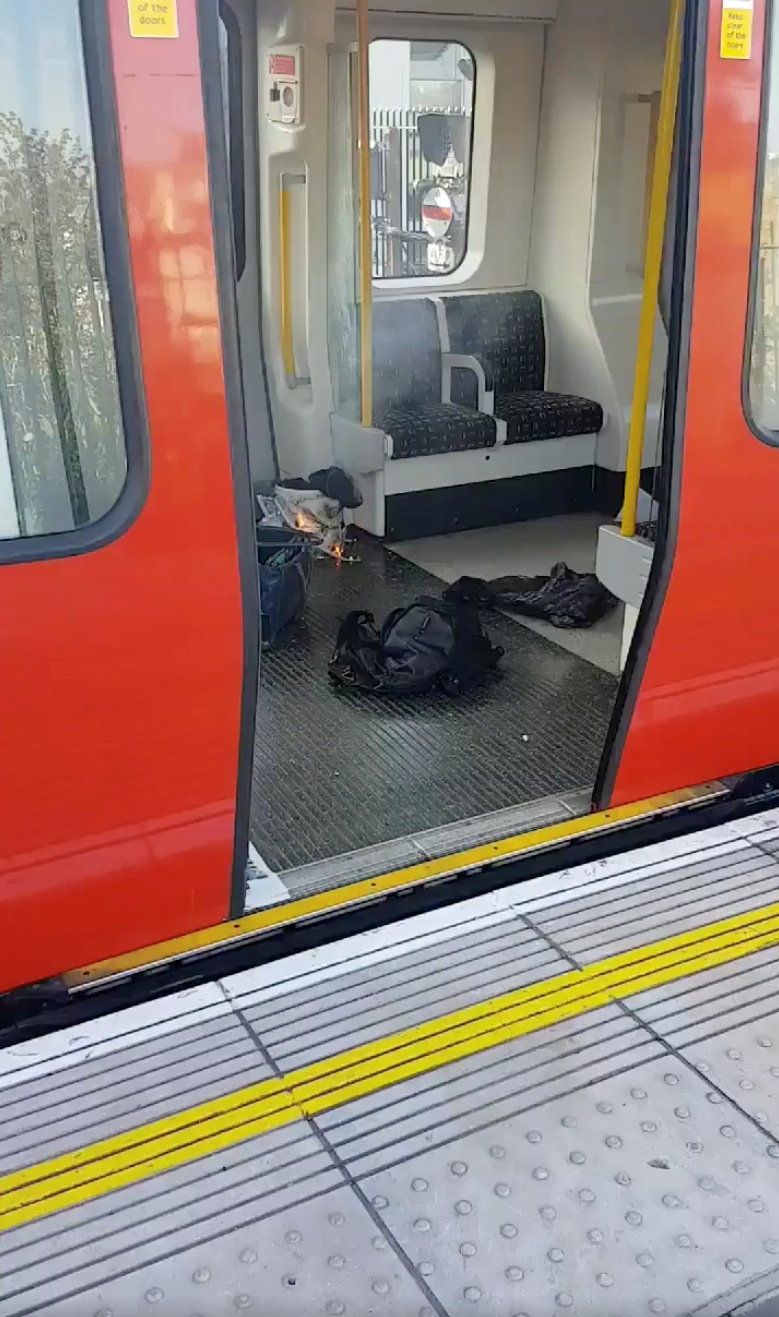 It was impossible to verify the claim, for which Amaq offered no evidence. Western intelligence officials have questioned similar claims in the past, saying that while Islamic State's jihadist ideology may have inspired some attackers, there is scant evidence that it has orchestrated attacks.
Pictures taken at the scene showed a slightly-charred white bucket with a supermarket freezer bag on the floor of one train carriage. The bucket, still intact, was in flames and there appeared to be wires coming out of the top.
"I was on second carriage from the back. I just heard a kind of whoosh. I looked up and saw the whole carriage engulfed in flames making its way toward me," Ola Fayankinnu, who was on the train, told Reuters.
"There were phones, hats, bags all over the place and when I looked back I saw a bag with flames."
Charlie Craven said he had just got on the train when the device exploded.
"Literally within three seconds of putting your bag down, the doors just closing, we hear a loud explosion," he told Reuters. "I looked around and saw this massive fireball … coming down the carriage."
He said terrified passengers fled, fearing a second explosion or a gunman, with people being knocked to the ground and crushed in the stampede to escape.
Outside the station, a woman was carried off on a stretcher with her legs covered in a foil blanket while others were led away swathed in bandages. Health officials said 22 were taken to hospital most suffering from flash burns.
Parsons Green is one of the surface stations of London's underground network.
'Speculation Unhelpful'
In 2005, 52 people were killed when four British radical Islamic terrorists carried out suicide bomb attacks on three London underground trains and a bus and this year Britain has suffered four attacks which killed a total of 36 people.
"Another attack in London by a loser terrorist," U.S. President Donald Trump said on Twitter. "These are sick and demented people who were in the sights of Scotland Yard. Must be proactive!"
Another attack in London by a loser terrorist.These are sick and demented people who were in the sights of Scotland Yard. Must be proactive!

— Donald J. Trump (@realDonaldTrump) September 15, 2017
May, who returned to London to chair a meeting of Britain's emergency response committee, said police and security services were working to track down those responsible.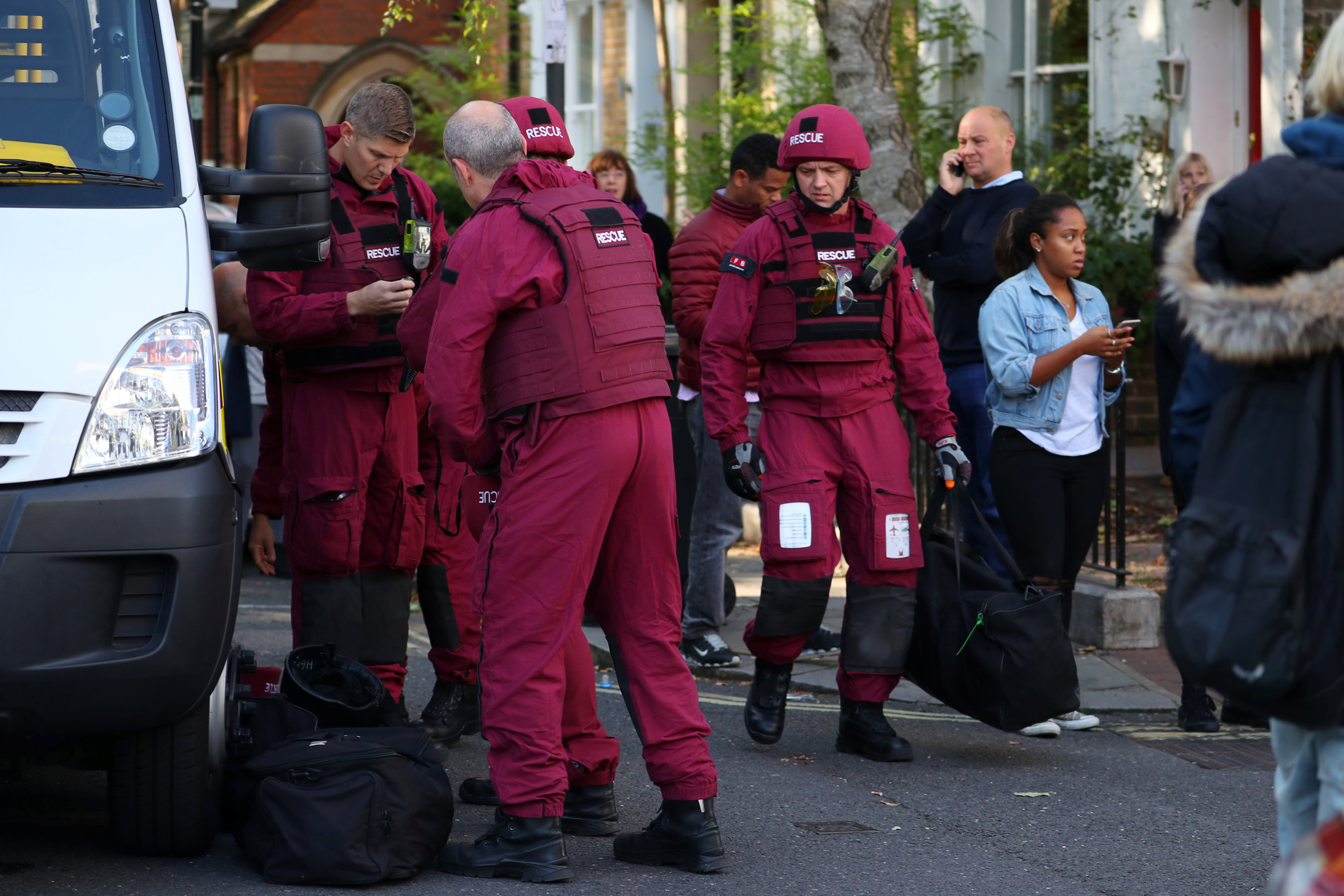 A U.S. law enforcement official and a U.S. intelligence source, speaking on condition of anonymity, said the attack might well have been carried out in response to recent ISIS video messages urging would-be terrorists to attack trains and other public transport.
One of the officials said the device "doesn't look very professionally built" and said its rudimentary design suggested the attack was carried out by someone inspired by ISIS propaganda rather than by a well-trained cell.
Professor Hans Michels, an explosives expert from Imperial College London, said the device appeared to have largely failed.
"The flash flame reported suggests that the 'explosion' was only partly successful," he said. "I must speculate that either the mixture was not of the right composition or that the ignition system was inadequate or not properly placed."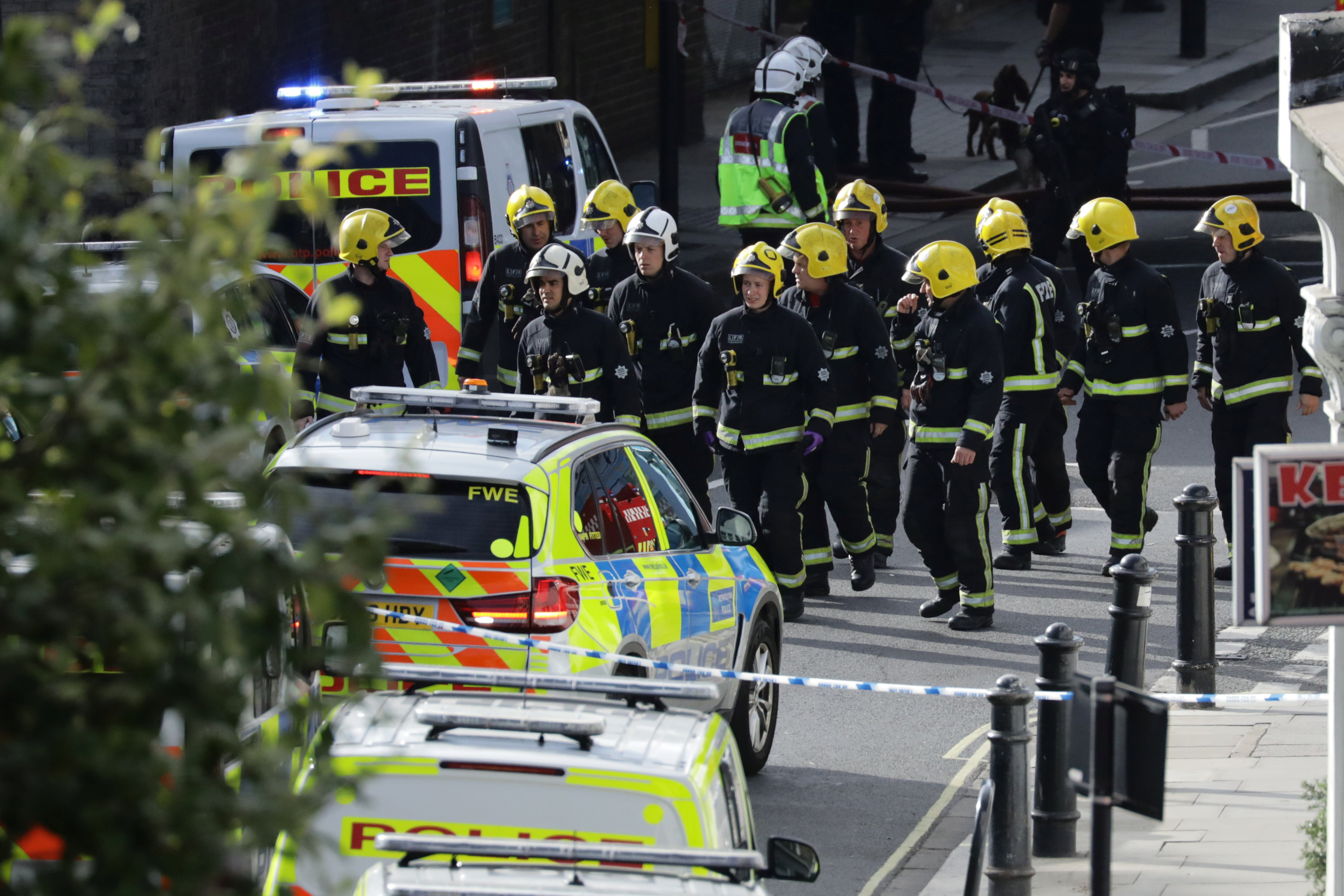 UK security services believe those behind some of the terrorist incidents in Britain this year had probably been acting alone and likely radicalized by online material.
In March this year, a man drove a car into pedestrians on London's Westminster Bridge killing four, before he stabbed a policeman to death outside parliament.
A further 22 people were killed in a suicide bombing at a pop concert in Manchester in May and the following month three Islamic terrorists drove into pedestrians on London Bridge before stabbing people at nearby restaurants and bars, killing eight.
In June, a van was driven into worshippers near a mosque in north London which left one man dead.
On Thursday, figures showed there had been a record number of terrorism-related arrests in the last year and earlier this week Britain's most senior counter-terrorism officer Mark Rowley said there had been a shift-change in the threat.
In the three years until March this year, police foiled 13 attacks but in the next 17 weeks, there were the four attacks while the authorities thwarted six others, Rowley said.
By Kevin Coombs and Yann Tessier