Australia's Home Affairs Minister Karen Andrews has called for additional powers to keep convicted terrorists who posed an "unacceptable risk" to society, in prolonged detention.
But, experts are sceptical of the government handing more powers to Australia's domestic security apparatus.
Andrews said there were currently 51 offenders serving jail terms on terrorism-related charges in Australia, with another 32 before the courts.
"With several of these offenders reaching the conclusion of their prison sentences in the next few years, the need for effective risk management measures to keep our community safe is greater than ever. It will be an important focus of mine," she told the Australian Strategic Policy Institute on Sept. 14 in her speech "The Road from 9/11."
Federal Parliament is also considering a new amendment—the Parliament the Counter-Terrorism Legislation Amendment (High Risk Terrorist Offenders) Bill 2020—that will create a new Extended Supervision Order scheme.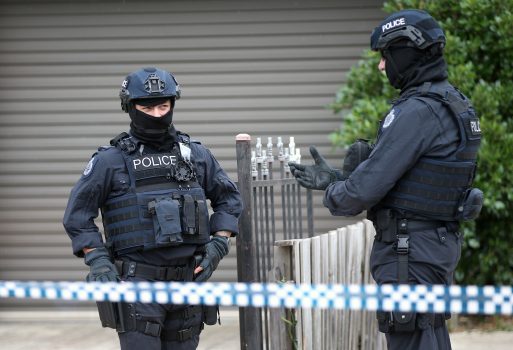 "Currently, I, as Minister for Home Affairs, can seek from the court a continuing detention order," she said.
"Such an order allows for the continuing detention of eligible convicted terrorist offenders who pose an unacceptable risk of committing a serious terrorism offence if released into the community," she added. "It—of course—comes with high thresholds under the law."
Such an order will also give the minister the power to tailor supervisory conditions to a terrorist offender who has been released into the community after serving their sentence. In addition, the new law would "broaden the range of tools available" to security agencies.
Andrews also said the fall of Afghanistan to the Taliban could reinvigorate religious extremism in the country, warning that the likelihood of a terror attack in Australia was "probable."
"Afghanistan may once again become an international safe haven for terrorist networks and cells," she said.
"Fuelled by the dark web, religiously motivated and ideologically motivated individuals and groups here in Australia do mean us harm and are planning acts of violence," she added, noting the Parliament's passing of new laws in August that would give the Australian Federal Police and Australian Criminal Intelligence Commission sweeping powers including the ability to take control of a suspect's social media account.
Andrews said she had invited police and law enforcement ministers for a joint meeting on the continued threat of terrorism in the country.
Campbell Newman, former Queensland premier and now-Senate candidate, warned COVID-19 had provided "cover" for political leaders to increase the powers of the nation's law enforcement "without proper debate and scrutiny."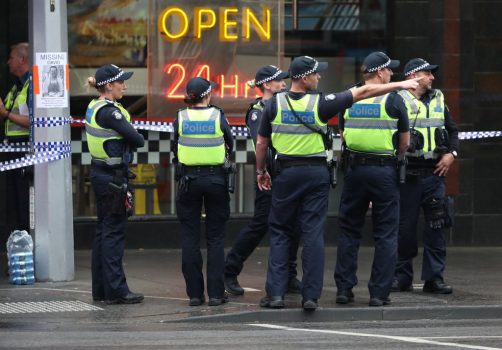 "In my time in government, I can tell you whether it was in the Brisbane City Council as mayor, the council local ward office, or state level bureaucrats and police, they always wanted more power. If you give an inch, they take five miles," he told The Epoch Times.
Newman pointed to the Foreign Interference Laws 2018 that were passed to counteract Chinese Communist Party (CCP) interference in Australia's domestic political affairs, which required individuals or entities to register certain activities under a Foreign Influence Transparency Scheme if they were carried out on behalf of a foreign entity.
"Within only a year or two, we see a former prime minister (Tony Abbott) being [asked to declare] his involvement with the Consultative Political Action Conference [which was held in Sydney]. How ridiculous was that?"
Joseph Siracusa, adjunct professor at Curtin University who teaches the history of international diplomacy, was also critical of Australia's approach to dealing with terrorism and its focus on domestic "lone wolf" actors rather than established terror cells.
"Terrorism has been around a long time, and they're not discovering the sources of terrorism," he told The Epoch Times. "There are strong databases to look at, whether it's the Red Brigade in Italy, the Baader–Meinhof Gang in West Germany, or the Shining Path in Peru. There are lots of places and literature where terrorists come from, and why younger people make these commitments."
Siracusa attributed Australia's successes to its tough border stance, not increased monitoring and surveillance of its civilian population, which he noted, was expensive and infringed on civil liberties.
"It is the hardening of the borders that have prevented mass civilian attacks, both in the United States, Canada, and Britain," he said. "It's pretty hard to get into Australia, and it's hard to get out of Australia."