Hollywood actor Sam Elliott has aged like a fine wine. A delicious cheese. Cher? Needless to say, the 74-year-old mogul looks amazing. His looks (and acting credentials) have matured and diversified over the years, but one thing has remained pretty much the same since the first time we saw Elliott on the big screen in the Westerns of the 1960s: his resplendent mustache.
Elliott returned to our screens, and to the attention of the media at large, in October of 2018 in a remake of the classic 1937 film A Star Is Born. Elliott starred alongside Bradley Cooper and Lady Gaga, and was on trademark excellent form.
In homage to Elliott's consistently enjoyable acting career, and the fact that he continues to be wonderfully easy on the eye, join us on a nostalgic trip down memory lane with our pick of photos from the actor's past.
Hold onto your facial hair, and let the reminisce-a-thon begin!
Iconic magazine Teen Beat published a swoon-worthy portrait of the actor in 1976, the same year as he played his feature film breakthrough role of Rick Carlson in the hit movie Lifeguard. Elliott portrayed a Southern California lifeguard who is prompted to rethink his goals after receiving an invitation to his 15-year high school reunion.
Relatable!
Do you remember the first time you saw #SamElliott?

Here he is in LIFEGUARD (1976) 43 years ago. ❤️

See him in THE DESPERATE TRAIL (1994) — 5:45p ET on @getTV pic.twitter.com/PmBgswK4E8

— getTV (@gettv) March 30, 2019
Variety described Elliott as having "beefcake value" in the movie. Frankly, we couldn't agree more.
Little did Elliott know at the time, but he starred in 1978 film The Legacy with the woman who would eventually become his wife, Katharine Ross. Incidentally, Ross had also co-starred in Butch Cassidy and the Sundance Kid, in which Elliott made his first important, minor appearance, but the couple didn't meet properly until nine years later.
Elliott and Ross have been happily married since 1984.
MASK (1985) with Cher and Sam Elliott was released 34 years ago today!See Sam in THE DESPERATE TRAIL (1994) — this month on getTV

Posted by getTV on Friday, March 8, 2019
Along come the early nineties, and mustache plus stubble is a look that we can get behind! Elliott starred in Mask alongside the legendary Cher in 1985, and the eagle-eyed among you will realize that Elliott is sporting more than just a streak of gray.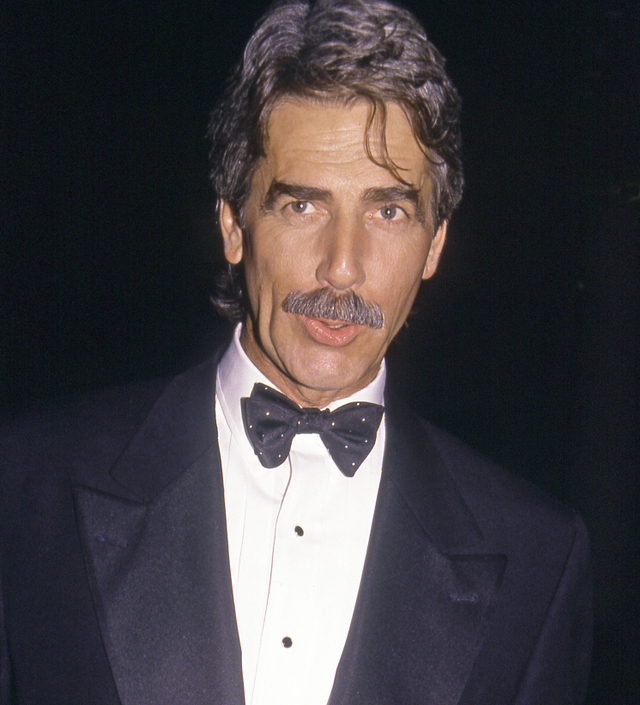 As the years went by and the movie titles amassed, Elliott's roles diversified. Besides the classic Western roles of his earlier career, roles as military and political figures began to feature on his resume.
Shorter locks and a trimmer mustache briefly featured, as a result.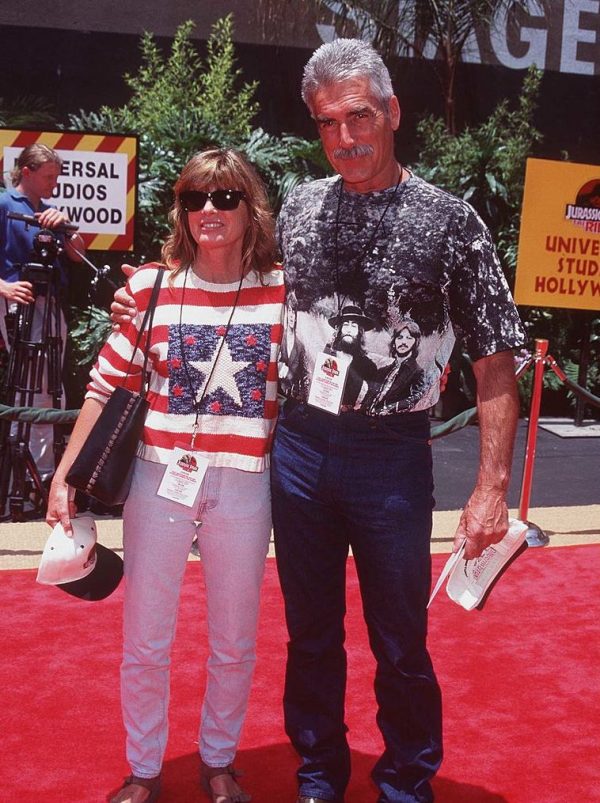 In the early 1990s, Elliott fully embraced his graying hair, even allowing the floppy locks to cover his forehead, which gave him an endearing, disheveled appearance.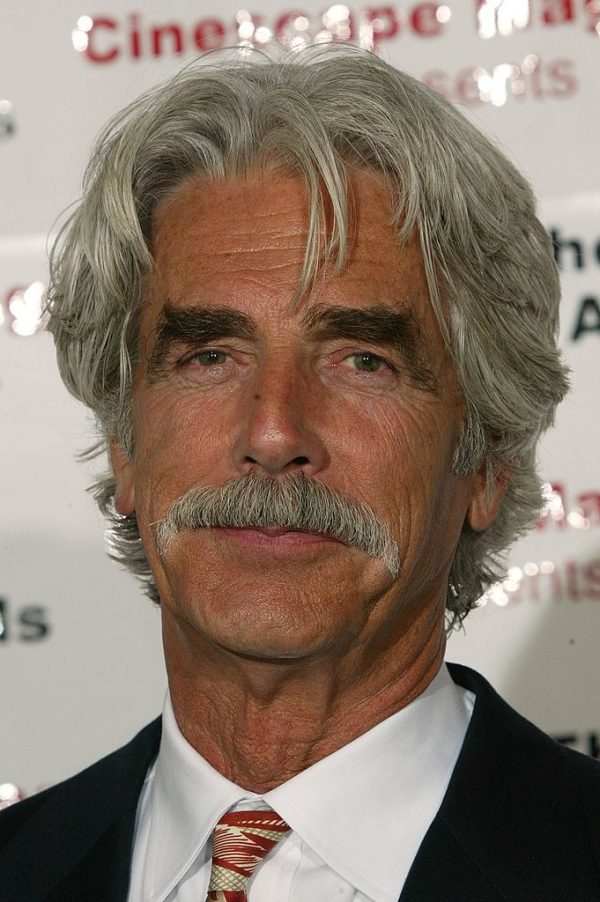 Embracing the evolution of movie making through live action and into computer-generated imagery, Elliott joined the Marvel Comics world in 2003, playing General Thunderbolt Ross in 2003's Hulk alongside Eric Bana.
We expect Elliott's family enjoyed watching his various incarnations over the years.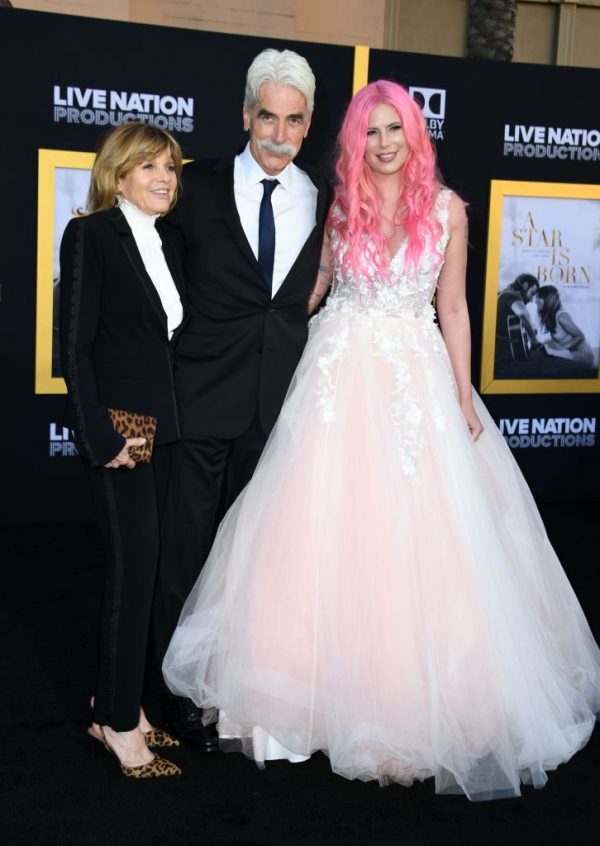 Since signing up to star in the Netflix series The Ranch, Elliott has become a master of the one-liner and a bonafide silver fox to boot. It seems that the neat gray haircut and fashionably trimmed mustache are here to stay.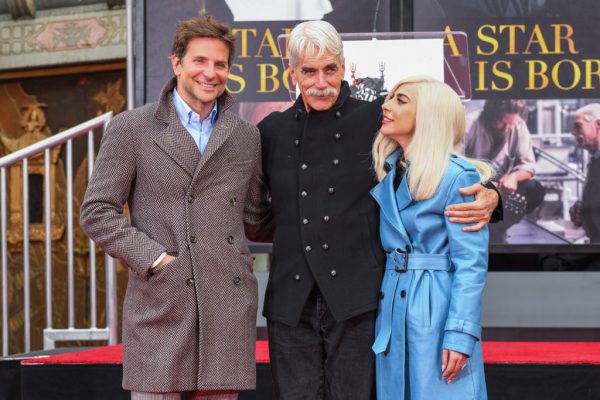 Elliott doesn't look out of place next to his co-stars Bradley Cooper and Lady Gaga in the latest press tour for A Star Is Born. The 74-year-old, perennially comfortable in his own skin, is wearing his age, his looks, and his decades of experience like a shiny badge of pride.
"I just went to see too many movies." — #SamElliott, on his misspent youth.

We can relate!

See him in THE DESPERATE TRAIL (1994) — 7:50p ET on @getTVhttps://t.co/8oFdXcdXQD pic.twitter.com/9mRkx9pQt1

— getTV (@gettv) March 24, 2019
The proof is in the pudding! Elliott and his mustache are Hollywood heroes of the highest order.