An increase of Hollywood productions in Australia has attracted the rich and famous to a small seaside town in northern New South Wales, which has driven up real estate prices in the once quiet surfers' paradise.
Inquiries for properties in Byron Bay have surged, with city-dwellers inspired by the onset of working-from-home during the pandemic lockdowns and looking to escape to the coast.
But this has pushed locals further away from the desirable bay, where housing prices where already trending upwards prior to the CCP (Chinese Communist Party) virus (novel coronavirus) pandemic.
The latest figures reveal a 36 percent increase in prices since last year.
Big name celebrities such as Chris Hemsworth, wife Elsa Pataky, and brother Liam Hemsworth, call Byron Bay home, while fellow A-listers Zac Efron, Matt Damon, and Natalie Portman have been living in the area long term and are currently filming several projects in the country.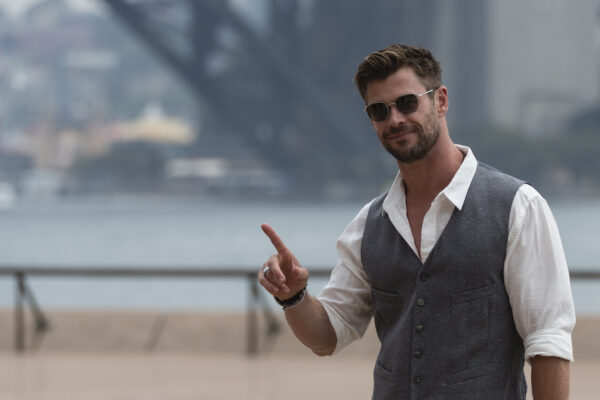 Australia has become a favoured filming location because of its low CCP virus cases.
"On the back of our containment of the COVID-19 virus, and with the enhanced incentive, the world is now looking at us as a destination for producing high-quality international screen content," Ausfilm CEO Kate Marks told a parliament inquiry in December.
"Ausfilm has received over AU$2.1 billion in production inquiries from 37 projects since the announcement in July. This is an increase of over 300 percent, compared to the same time in 2019," she said.
Marks said in just five months, seven major film projects were secured for Australia.
Nicole Kidman and Melissa McCarthy has already started filming her latest TV show "Nine Perfect Strangers" in Byron Bay, causing road closures and traffic delays to the displeasure of locals.
The activity has in fact catapulted real estate prices. A 24-hectare property with access to rainforest and mountain bike trail was recently listed on the market for a going price of $15 million to $18 million.
Currently, the median house price in Byron Bay is $1.87 million. It is now the third-most enquired regional property market in New South Wales after Orange ($445,000) and Wollongong ($557,000), according to an REA report (pdf).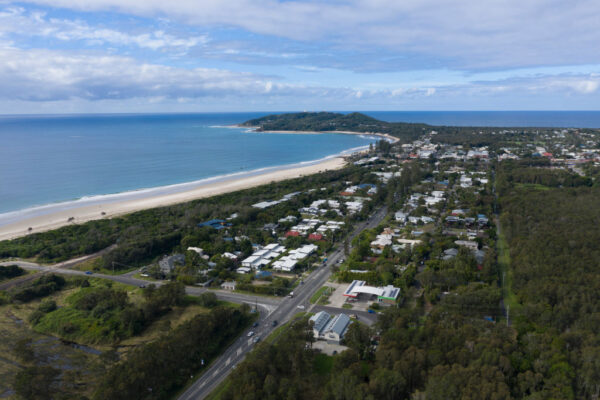 Affordability issues in Byron Bay have driven buyers to the surrounding areas in search of better deals.
A 10-minute drive south to nearby Suffolk Park and the median house price falls to $1.26 million.
To the west, prices in the suburb of Bangalow have soared, but is still more affordable than Byron Bay, coming in at $1.2 million in 2020, up from $965,000 in the previous year.
Eli Wood, a 33-year-old carpenter had been eyeing the market for over a year, however, prices have raced far beyond her budget, forcing her to look elsewhere.
"Prices rising so much and many more people moving to the area may make me wish to look to buy somewhere quieter, where you can get more for your money," Wood told Domain.
As new residents flock to Byron Bay the atmosphere and vibe of the town have transformed.
Without the infrastructure to support the population growth, locals told Daily Mail that it's become a less desirable place to live. There are more traffic delays and longer wait times for the limited amount of available services.