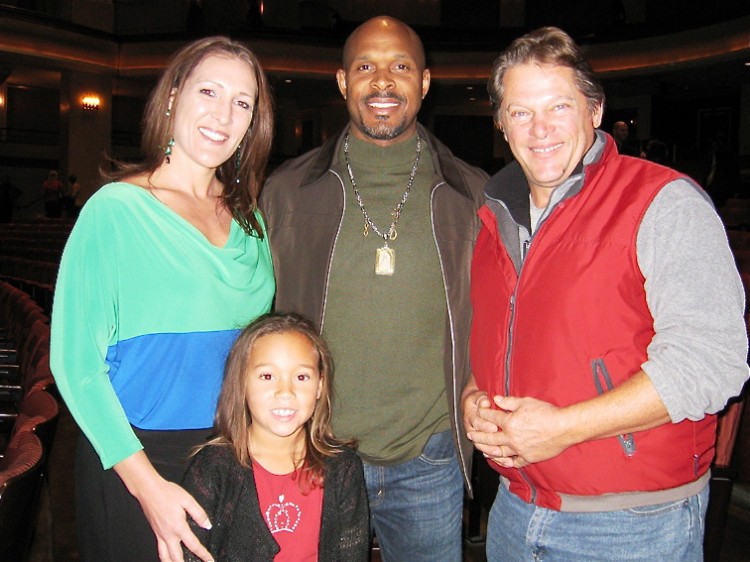 ESCONDIDO, Calif.—Shen Yun Performing Arts delighted the senses of business owner and martial arts teacher Ruben Rowell at the California Center for the Arts on Sunday, two days before the New Year.
Based in New York, Shen Yun's mission is to revive 5,000 years of China's ancient culture, founded on spiritual truths and values, through the medium of song and dance, according to the website. A full orchestral ensemble accompanies the dance pieces, each of which tells a story. Handmade colorful costumes and an interactive backdrop complement each theme. Passionate solo singers round out the performance with profound lyrics that are translated on the screen.
Mr. Rowell thought the show was "incredible" and "moving". He said he studies Eastern philosophy, and he probably understood more about the deeper meanings within the show than the average person.
"It tests all the philosophies," he said. "To me, humanism. And I felt everything, all of it. And I got it. I think I saw more than most people did, but that's OK. Because I've studied it forever."
Mr. Rowell's friend Ron, an electrical contractor, is also interested in Eastern philosophy. He said he noticed everything "from the hand movements to the hidden gestures that most people don't even see".
Both men agreed that the lyrics of the singers were very moving, affected them deeply.
Ron said, "That was the deepest for me."
"That had a stronger impact than anything," said Mr. Rowell. He explained how he loved that the show was bright and entertaining, but still had a strong underlying message that was important for people to hear.
"That was a fabulous show," Ron added.
Reporting by Sophia Fang and Sarahlynn Le.
Shen Yun Performing Arts Touring Company will be heading to Escondido for performances at the California Center for the Arts from Dec. 28 to 31.
New York-based Shen Yun has three companies that tour the world each year on a mission to revive 5,000 years of traditional Chinese culture. For more information, visit ShenYunPerformingArts.org
The Epoch Times publishes in 35 countries and in 20 languages. Subscribe to our e-newsletter.