The value of Australian houses rose by $450 million in the March quarter, the highest rise on record, bringing renewed calls for action to address the growing housing affordability crisis.
According to the latest figures by the Australian Bureau of Statistics (ABS), Australian residential dwellings surpassed $8 trillion for the first time. New South Wales (NSW) alone accounted for around 40 percent of total national value.
"The average price of residential dwellings in NSW rose to $1.01 million, ABS Head of Prices Statistics Michelle Marquardt said. "This was the first time any state or territory had seen the average price of dwellings rise above $1 million."
The sky-high prices in tandem with a looming housing supply shortage mean some residents are moving further away from workplaces to avoid falling into housing stress.
The government defines housing stress as a household that is earning in the bottom 40 percent of the national income and is spending more than 30 percent of its income on housing.
A report by the Australian Housing and Urban Research Institute found that an increasing number of essential workers in Sydney and Melbourne were struggling to find affordable housing near the city.
Around 20 percent of key workers such as nurses, emergency officers, and teachers were experiencing housing stress in Sydney and 17 percent in Melbourne.
"Moderate-income households who previously would have become homeowners are now being locked out of the housing market, putting strain on the rental sector," the report said. "To cope with the lack of affordably priced housing close to jobs, some workers are commuting long distances, and there are suggestions that some young people are leaving Sydney and Melbourne altogether to settle in more affordable cities and regions."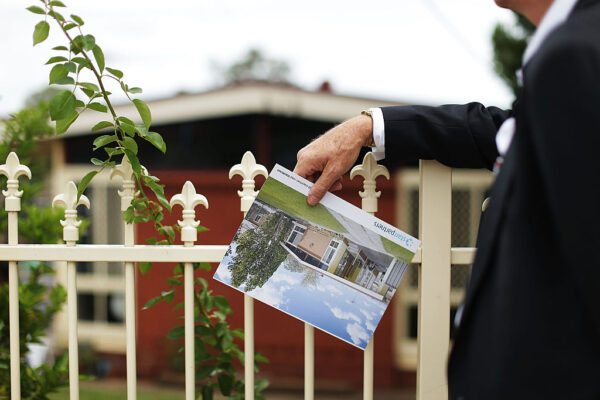 Commonwealth Bank chief economist Stephen Halmarick told the Committee for Economic Development of Australia online conference on Tuesday that the lack of attention on housing supply is causing this crisis.
"If you increase demand and you don't increase the supply, then there's only one result that we all learn in economics 101—which is the price goes up.
"It's really going to be important to focus on the supply side, and while the population growth rate is down, I think this the opportunity to really accelerate the construction of new residential properties in Australia," Halmarick said.
A new report from the University of NSW, Housing: Taming the Elephant in the Economy, called Australia's property market dysfunctional and a threat to the country's economic future.
Report lead author Professor Duncan Maclennan said the report affirms that the current housing system is failing an increasing number of young people, so an immediate overhaul was needed.
"Australia's approach to housing policy has fuelled income and wealth inequality and created significant economic instability," Maclennan said. "This is becoming a huge drag on productivity and warping Australia's capital investment patterns."
Liberal MP for Bennelong John Alexander said his own government's policies were causing a dysfunctional housing market. He said every level of government needed to implement policies to squash prices down to around three times annual household income.
"I think you have to put in place policies that are farsighted, ones that make our biggest asset class as safe as houses," Alexander told Sydney Morning Herald. "The commonwealth of this nation is tied to homeownership. But we now have homeownership at its lowest level in 60 years."
According to Demographia International Housing Affordability 2021 (pdf), five Australian capital cities are listed among the 25 least affordable housing markets in the world. Sydney (3) is Australia's least affordable city, followed by Melbourne (6), Adelaide (13), Brisbane (18), and Perth (23).