A 44-ton runaway semi truck was brought under control by a member of the public who smashed his way into the moving cab as it ground and bounced its way along the concrete barrier of the German Autobahn.
The driver of the articulated truck had died at the wheel on the A1 motorway near the city of Cologne on the evening of May 8, according to local reports.
Police, truck drivers, and a member of the public worked together to stop the truck shortly before it reached a steep downhill section of the highway.
The truck was only brought to a halt after a 43-year-old man ran alongside, clambered onto the bumper of a police van, smashed the window, and opened the door—all while the truck was moving at around 10 mph.
The man, who was dubbed a "hero who deserved a medal" by police, was named by RPOnline as Matthias Erdmann.
Erdmann saw the semi scraping and bouncing along the concrete partition on the way to his night shift.  "I thought, What is he doing there?" he said.  "Then I saw, There is no one at the steering wheel."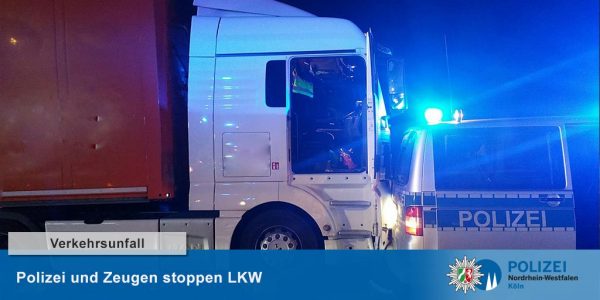 Other truck drivers had already noticed the truck and formed a slow-moving shield behind to prevent other cars from passing.
Abandoning his Kia Picanto on the freeway, Erdmann, ran alongside the truck and tried to open the door, but it was locked.
He sprinted back to his car for a penknife, drove back to the truck, then tried to smash the windows with the knife, which also didn't work.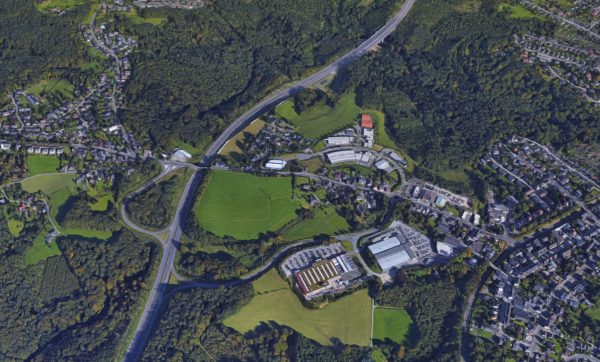 In the meantime, according to the Times, another truck had pulled alongside the runaway truck, and the driver attempted to smash the window with a tripod—again in vain.
A police van arrived and pulled in front of the truck, attempting to slow it down and control it. Now armed with an emergency hammer, Erdmann climbed onto the moving police van and was finally able to smash the window.
Once inside, Erdman climbed over the body of the driver and put on the brakes. "Then I turned the key and that's it," he told RPOnline.
"We were really lucky," said Erdmann, noting that they had stopped just before steep slope at Remscheid.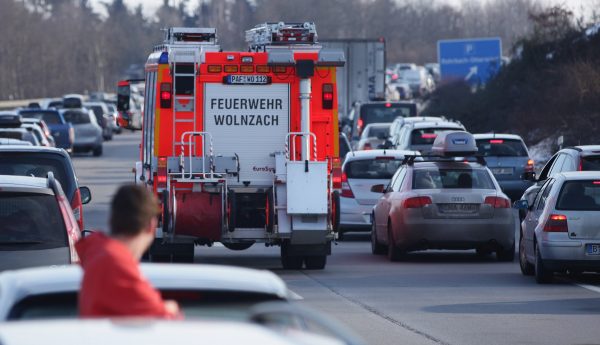 Only after the ordeal was over did Erdmann notice he had cut his hands on the glass as he smashed his way in.
After a trip to the hospital, he went on to work his shift until 6 a.m. the next morning.
The local newspaper The Kölner Stadt-Anzeiger, a Cologne newspaper, hailed the man as "hero who had averted a much worse catastrophe."
Authorities have not revealed the cause of the 54-year-old driver's death, according to the Times.
The late truck driver's boss, Dirk Pelster told the BILD, "I thank the drivers who have helped to prevent a disaster, and I am incredibly sad about the loss of a reliable and loyal employee."