MUMBAI—Heavy rain delayed flights on Tuesday in and out of India's financial capital of Mumbai where a footbridge partially collapsed, halting commuter trains.
Schools and colleges in several parts of the city declared a holiday but government offices, the stock exchange and banks were functioning as normal.
Jet Airways, India's biggest full-service airline, announced a waiver on penalties for changing flights and refunds for passengers flying out of Mumbai.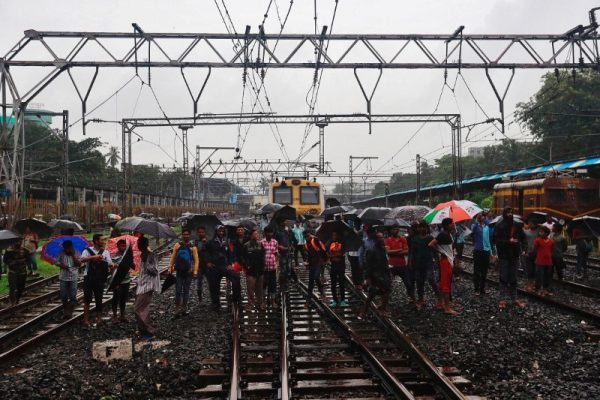 A footbridge, weakened by the rain, partially collapsed in the western suburb of Andheri, blocking train services on one of three main railway lines into the city.
Five people were injured, two seriously, a senior fire brigade official said.